The Making of the Crossover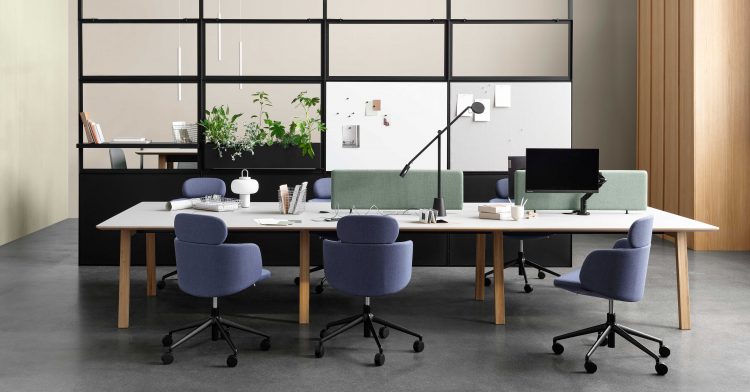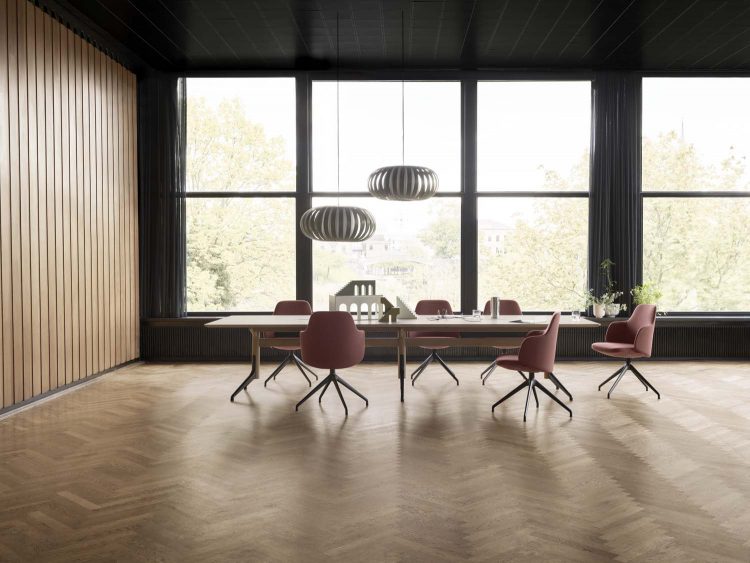 The difference a chair makes
In the extended hours we spend seated at work, our choice of chair impacts our comfort, concentration, and wellbeing – whether we're consciously aware or not.
From our work with leading workplace interior designers and global clients, we have seen how seating needs to satisfy four elements for any user: flexibility, mobility, longevity, and comfort – all in a form that is pleasing to the eye.
Our conclusion is the Crossover chair range. Designed by Hans Thyge & Co, the Crossover is a meeting point between two concepts: the support and functionality of a task chair combined with the sophisticated profile of a meeting chair. The unique design is an all-day chair that draws the eye and provides comfort for the spectrum of work activities.
Jesper Jensen, company owner suggests, "Modern work is characterised by technology, mobility and collaboration – Crossover satisfies each of these requirements while creating a strong connection between the user and the solution."
When seated, Crossover responds to the natural postures of your body with a synchronised tilt mechanism. This connects your movements with the chair and cradles different postures throughout the day. To keep things effortless, Crossover is weight-activated and has only two manual adjustments for seat height and back rest tilt activation.
The refined form of the Crossover series creates a sense of finesse in the workspace and is perfect for hot-desking, workstation and meeting settings.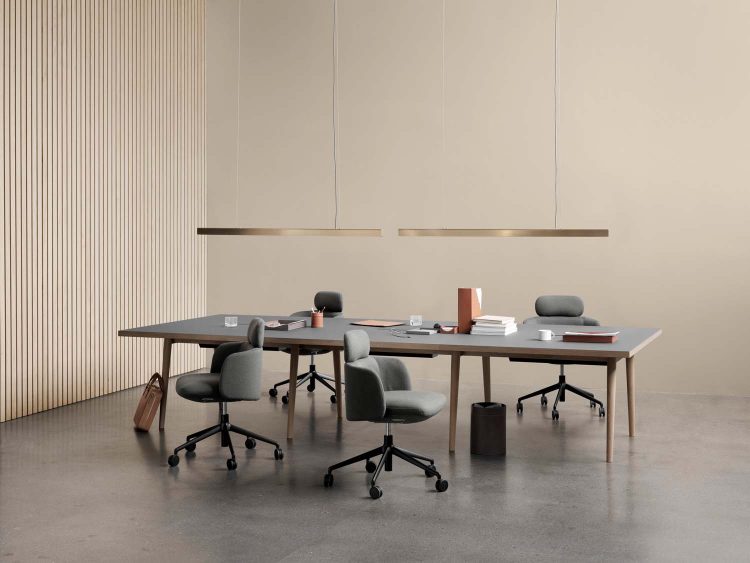 Working towards ergonomic excellence
Collaboration is a key focus for Icons of Denmark, and whilst creating the Crossover, perspectives, insight and review from others has been integral to achieving the design. Working with FIRA International, the UK's leading independent furniture industry certification body, we have taken on feedback and finessed the design of Crossover through the manufacturing process to ensure the utmost comfort for all-day use.
"The Crossover chairs have been designed to bridge the divide between a general office work chair and a meeting room chair. They fulfill their purpose well to be used occasionally but also for extended time periods, for example when working in a shared workspace or meeting room. Having used the Young Iconic Crossover chair at home during the first UK lockdown, I found it to be very comfortable with just the right amount of support."
–  A testimonial from Claire Clark, FIRA's Head of Ergonomics.
The Design Process: Working with Hans Thyge
Lead by the needs of clients, Icons of Denmark wanted to present to the market a solution to a common interiors problem – a scientifically advanced, functional chair that was also visually beautiful.
Through consultation with experts, as well as exploring his own research and development of previous ergonomic products, Thyge responded to the brief, presenting the Crossover.
The concept came as chair for modern work – a fully upholstered, all day chair that could fit into all working situations, providing the tactility and softness that is required for contemporary interiors.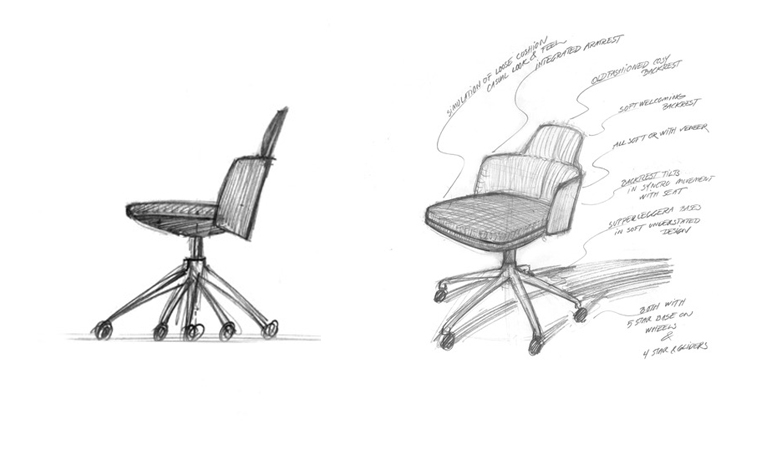 For Icons, the chair is a symbol of modern work with the power to transform the concept of traditional office furniture. It tells a story of collaboration between product designer, manufacturer and client by solving a problem encountered many times before.
For Hans Thyge, he believes that design is a question of stimulating memories and dreams and paving the way for new design perspectives – "Good design tells a story or solves a complex problem in an interesting way and as simply as possible. We all love simple stories that have a clear message."