Interview: Olga Hopton from Plus X, Brighton
Introducing Olga Hopton, one member of the team behind Plus X, Brighton. Scouting for new buildings, as well as the furniture to go into them, Olga is integral to making the new addition to the Plus X hubs a success.
We caught up with her to discuss the future of Plus X, how it's going to bring 160x more social and economic impact to the city and why you can't schedule serendipity.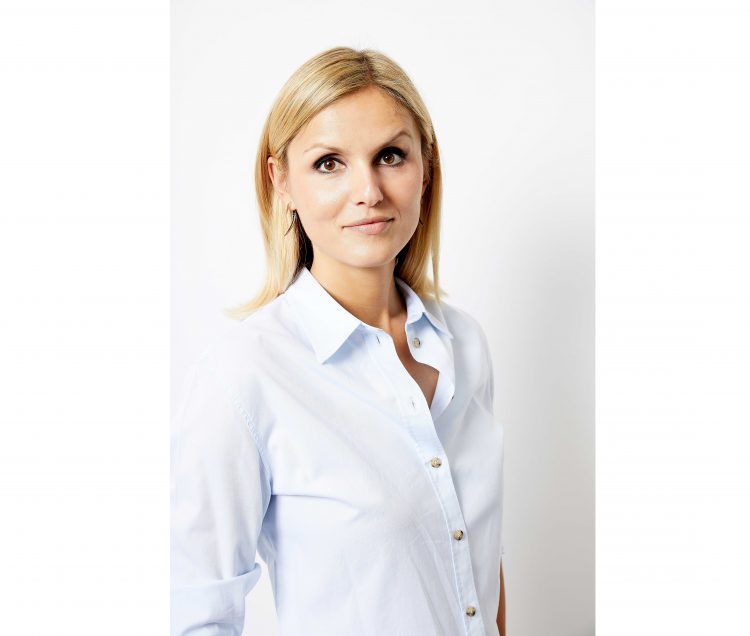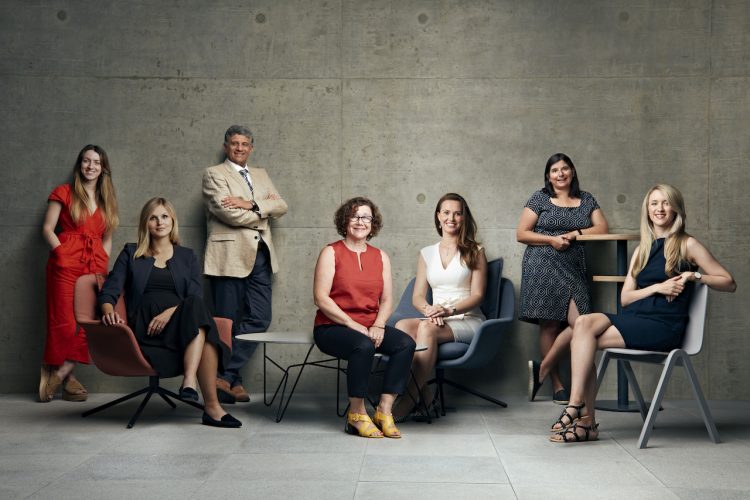 Tell us about your role at Plus X and why you chose to partner up with Icons of Denmark?
I manage the Brighton hub and also look after all new developments for Plus X. I came across Icons whilst working with our architects based in Clerkenwell, next door to your showroom. I was drawn to your beautiful, simple design as well as the conscious sourcing of the materials.
I loved reading the stories behind each of the products in your catalogue and how the furniture is specifically designed for the workplace. And of course, Jesper did a great job of charming me!
What was the motivation for creating a series of member-based innovation centers?
Innovation is crucial for progress but often we find it hard to define what that is. Progress and innovation are collaborative processes with a lot of moving parts, very agile and often fragile, and young ideas are easily dismissed – we naturally try to jump to fixes and solutions. We wanted to create spaces where ideas can breathe and people can come together, share ideas – go through a process. Physical space is really important as it can help people to open up but if the space is badly designed – it can hinder the efforts. We hope our hubs are where the knowledge exchange happens and ideas can breathe, grow and mature into projects, products, and processes.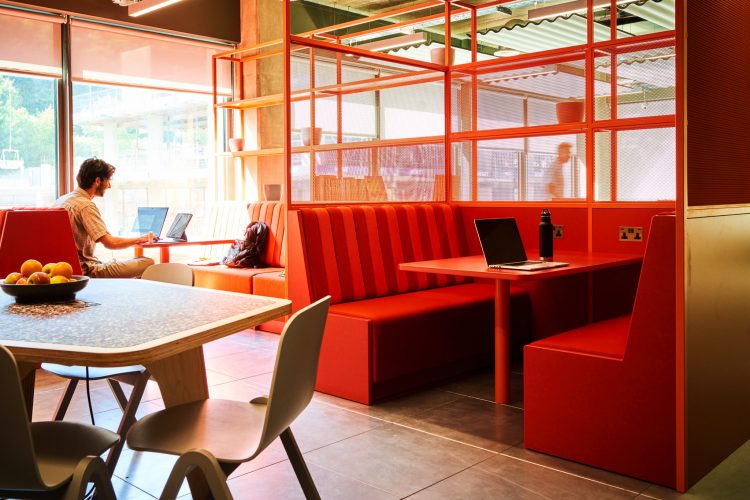 It is predicted that Plus X will generate 160x more social and economic value than a traditional office. How is this measured and where do you predict we will see the biggest improvements to the community?
We have partnered with Realworth Consultancy who are specialists in measuring Socio-economic impact. Over the course of years and through a number of surveys combined with qualitative data, Plus X will be producing a study outlining our impact on the local community. We are very excited about the first results being published next autumn followed by a printed feature in 2022.
You chose a wide selection of Icons of Denmark furniture. What made you choose these pieces and how do you feel they contribute to the sustainable initiatives of Plus X?
I really enjoyed the process of choosing furniture. There is a huge value in seeing and touching the actual product. Sustainability is important to Plus X and something that I am personally passionate about. I like using new materials and always look at ways to celebrate craftsmanship; we ensure that our suppliers use sustainable timber and we are conscious of the carbon miles. We believe in quality for a long-lasting experience. I was particularly impressed when Icons secured my chosen recycled wool fabrics, Rewool from Kvdarat, at an affordable price point – I  believe we have a duty to promote new, sustainable materials and you made it easy to achieve.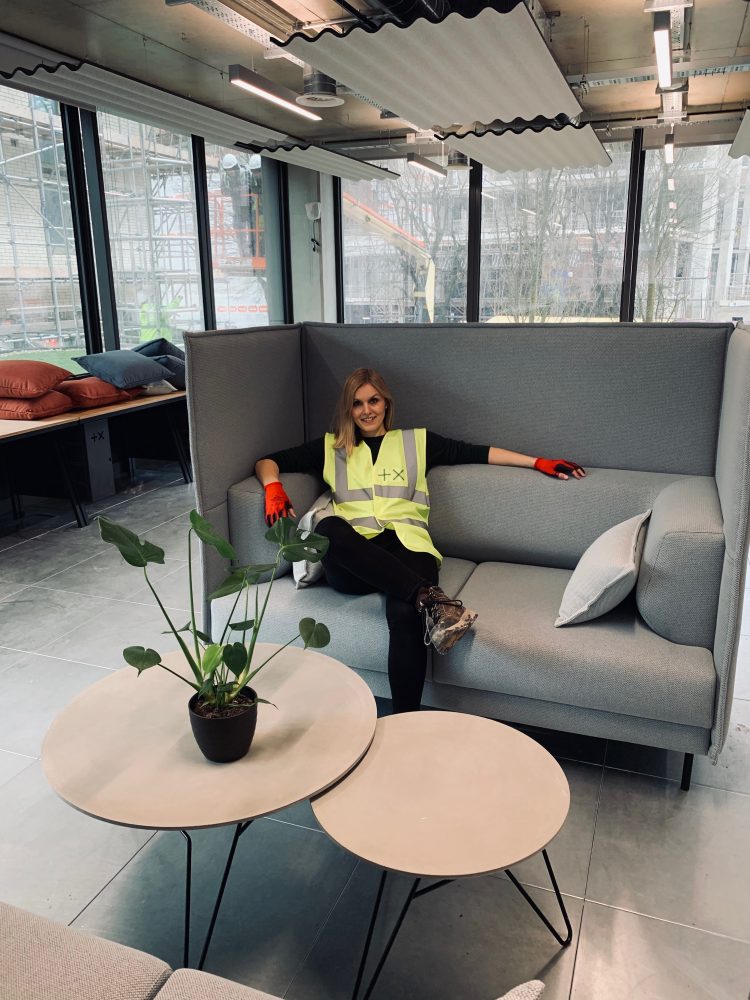 Plenty of businesses talk about supporting the next generation of innovators and leaders. How is Plus X standing out from the rest?
Plus X focuses on scaling businesses through our expertly equipped hubs. A curation of this eco-system is crucial, but for me, the most important part is the people. The Plus X teams that are around the UK play crucial roles in enabling connections, generating partnership opportunities, and running fully funded support programmes. If I was to pick one factor here it would be really getting to know our members and their businesses, having a lot of conversations – some of the most important are the ones you never thought you were going to have – you can't schedule serendipity!
Besides the new building in Hayes, London, what is next for Plus X?
We are in multiple conversations with a number of locations across the country; there are a lot of opportunities out there at the moment – as always turbulent times bring an even greater need for innovation and that includes the way we work.