A Danish road trip with the Icons Team
Last week, Fenella, Louise and Ellis from our London office visited Aarhus in Denmark, the hub of manufacturing for Icons of Denmark products. On a whirlwind Danish road trip, the Icons team spent three days learning the craft of upholstery, furniture carpentry and welding.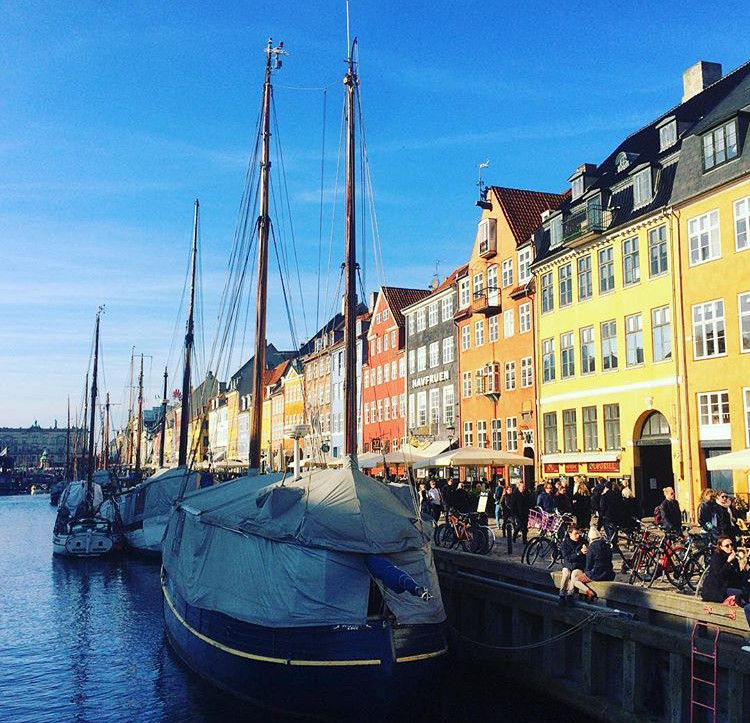 First Stop: Learning to upholster the EC1 modular sofa
With our push towards moving our sofa and upholstery production back to Denmark, the team visited our sofa manufacturer on their first stop. Based in Horsens, just outside of Aarhus, Danish Design Supply (DDS) builds and upholsters our sofas in house. Sofa and upholstery craftsman Henrik Lerche of DDS gave the group a tour of the factory and introduced them to life as a sofa manufacturer.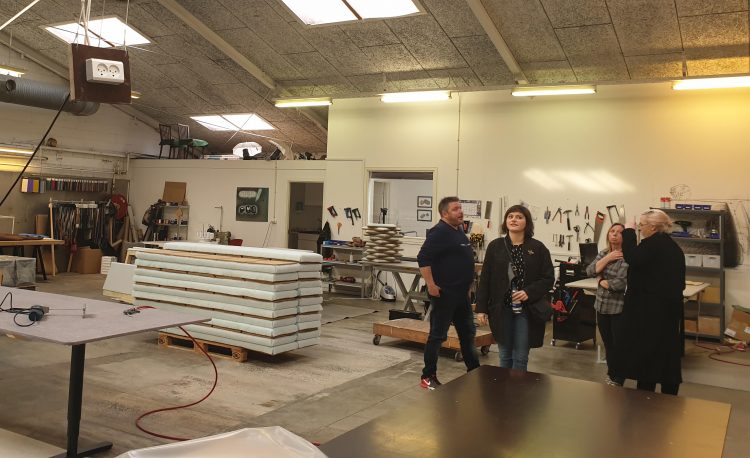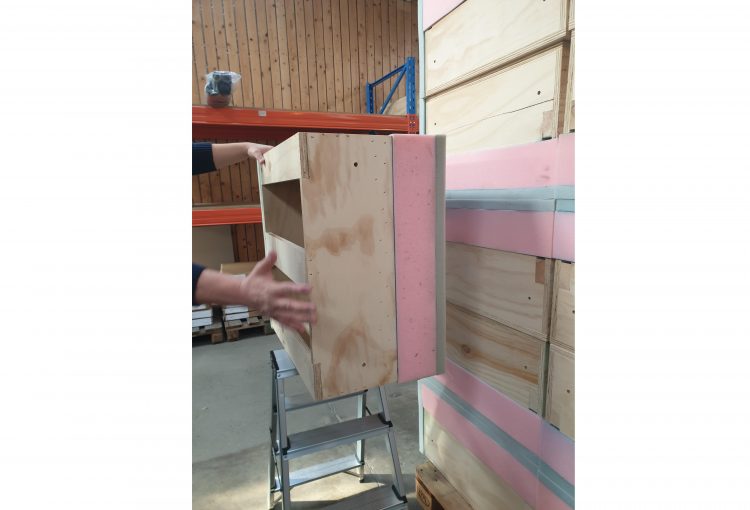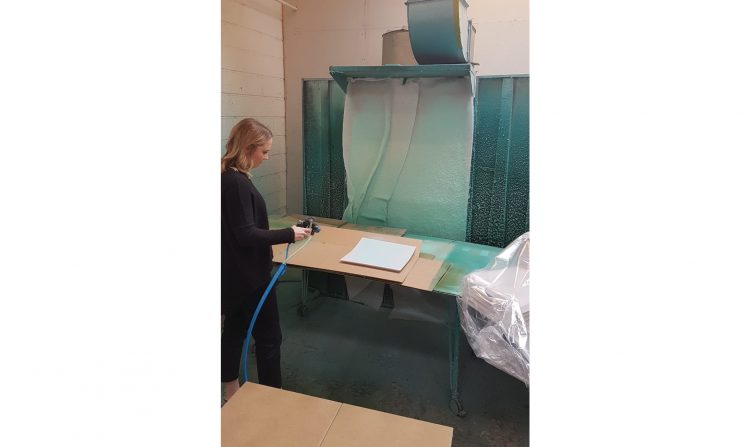 Second stop: Building the Woodstock table range
Our first table range, The Woodstock, is a marrying of opposites – wood and metal, industrial and refined, strong but soft aesthetic. To create the Woodstock, we collaborated with Andersen Furniture to create a Danish manufactured wooden table range specifically designed for the contract market. Combining both wood and metal elements, the table is crafted and assembled in the Andersen Furniture factory by expert carpenters who gave road trippers an insight into what it takes to build an Icons table.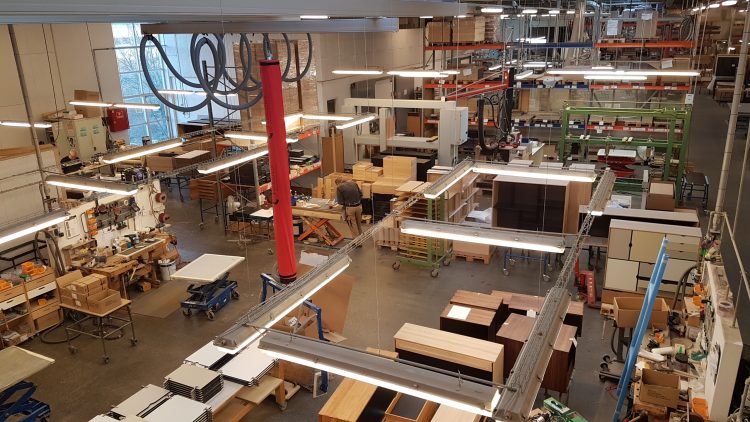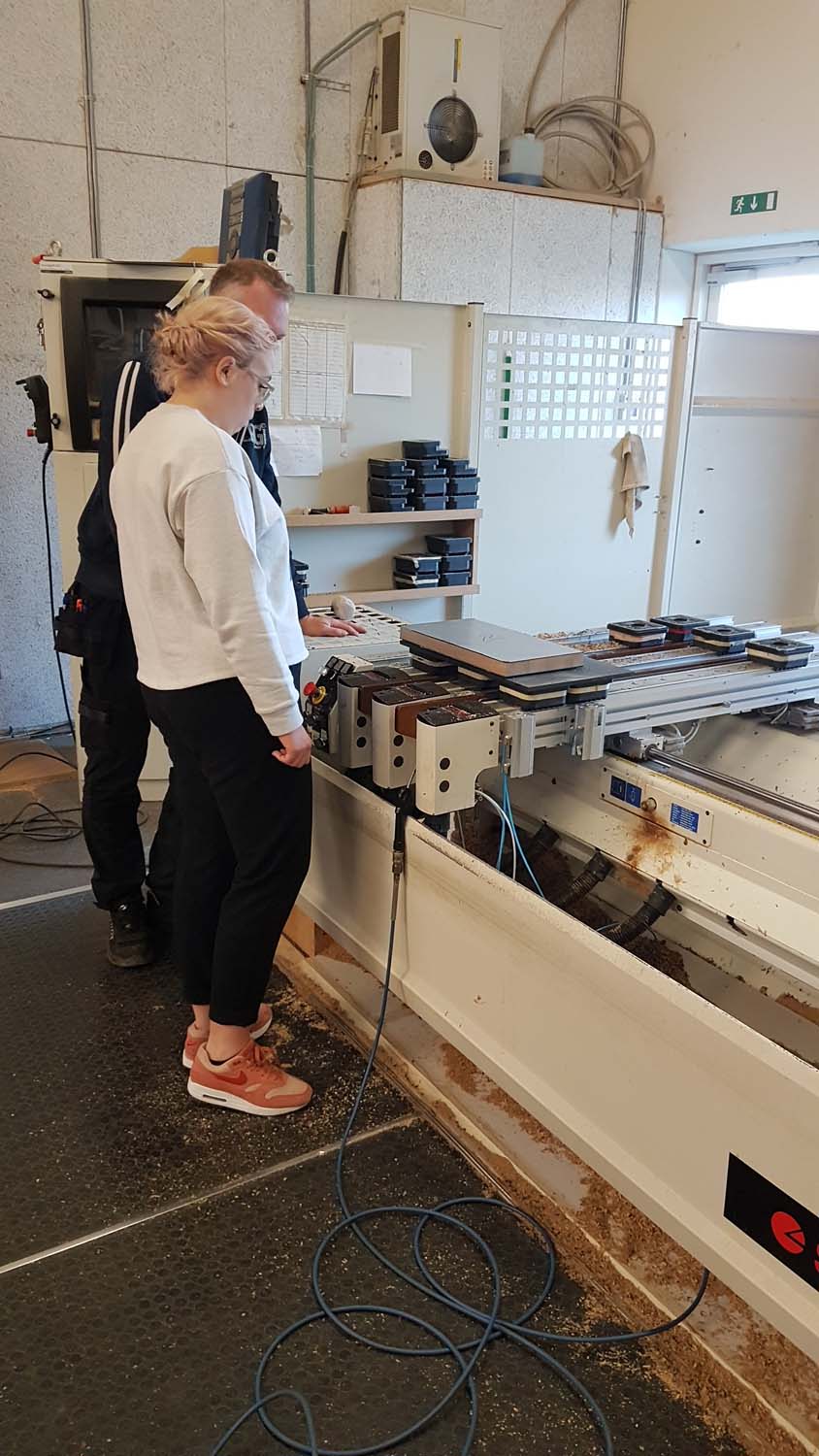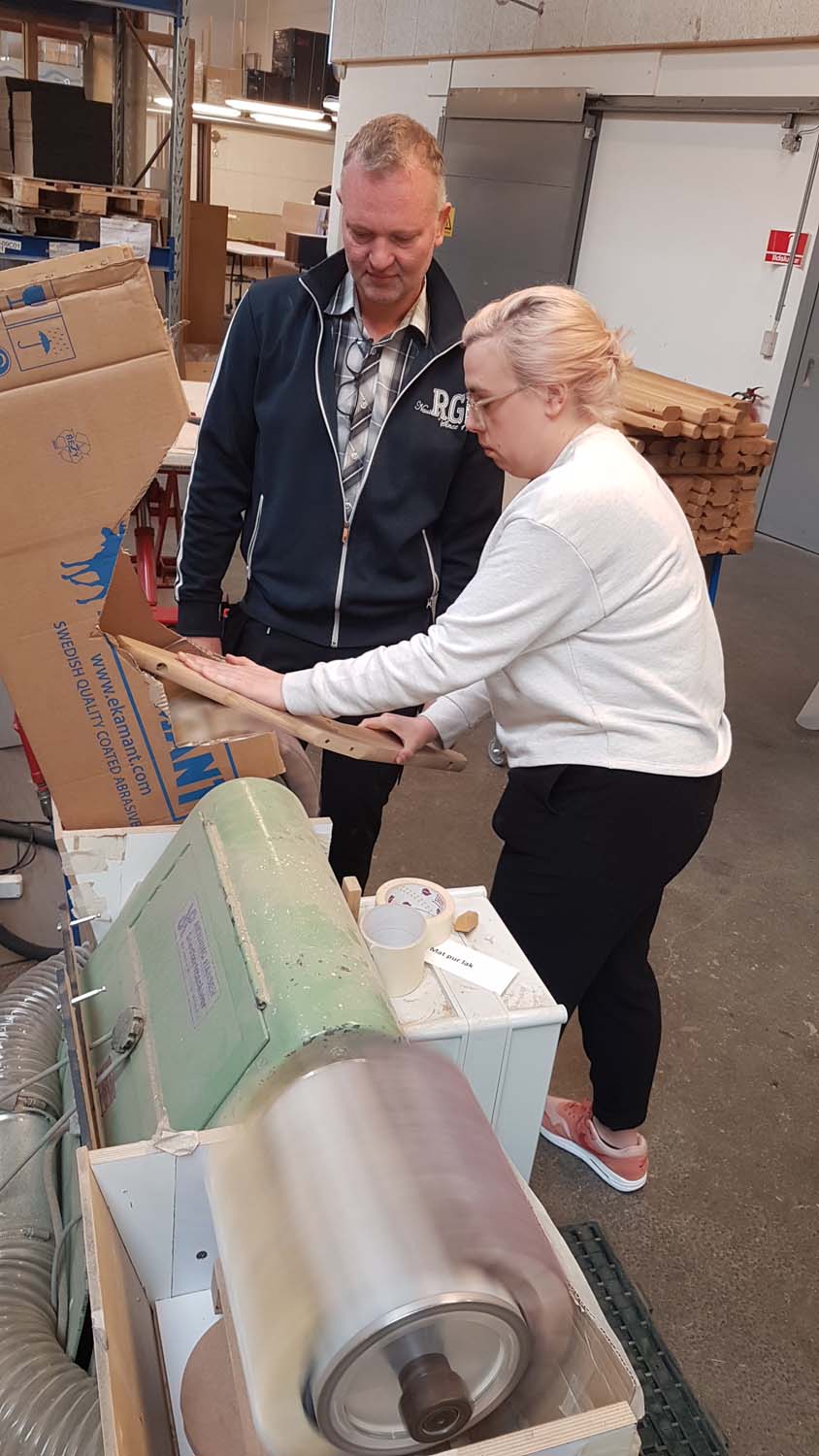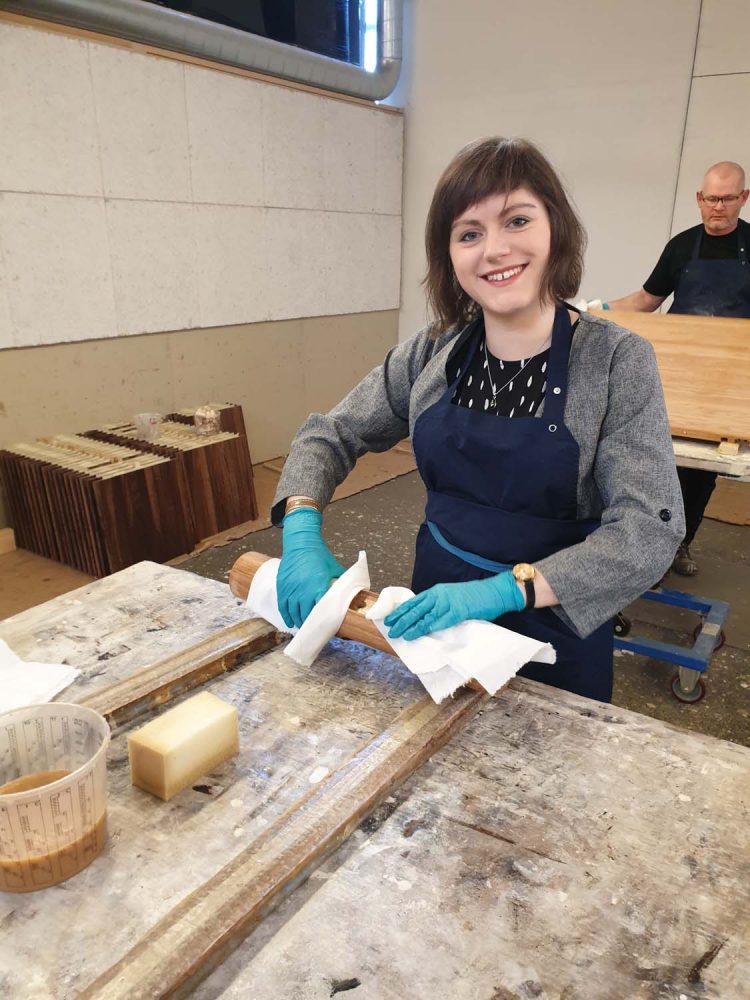 The Final stop: Welding together the Kant table
You may recall a certain welder made famous by the 1983 film Flashdance? We thought we would send the team to replicate this iconic scene, albeit with the Kant table. Through a process of cutting the 10 meter long angled iron rods, to welding the frame and then powder coating it, the whole process is completed near Aarhus.