Zendesk, Dublin
Zendesk is the leading provider of cloud-based customer service software. Loved by their clients for their products' simplicity and elegance, Zendesk brings 'Zen' to customer support.

The company began in 2007 with three friends sitting around a desk in a loft in Copenhagen (their desk was an old kitchen door on trestles!) Eleven years later; the company has expanded exponentially with 2,800 employees around the world. Now with real desks!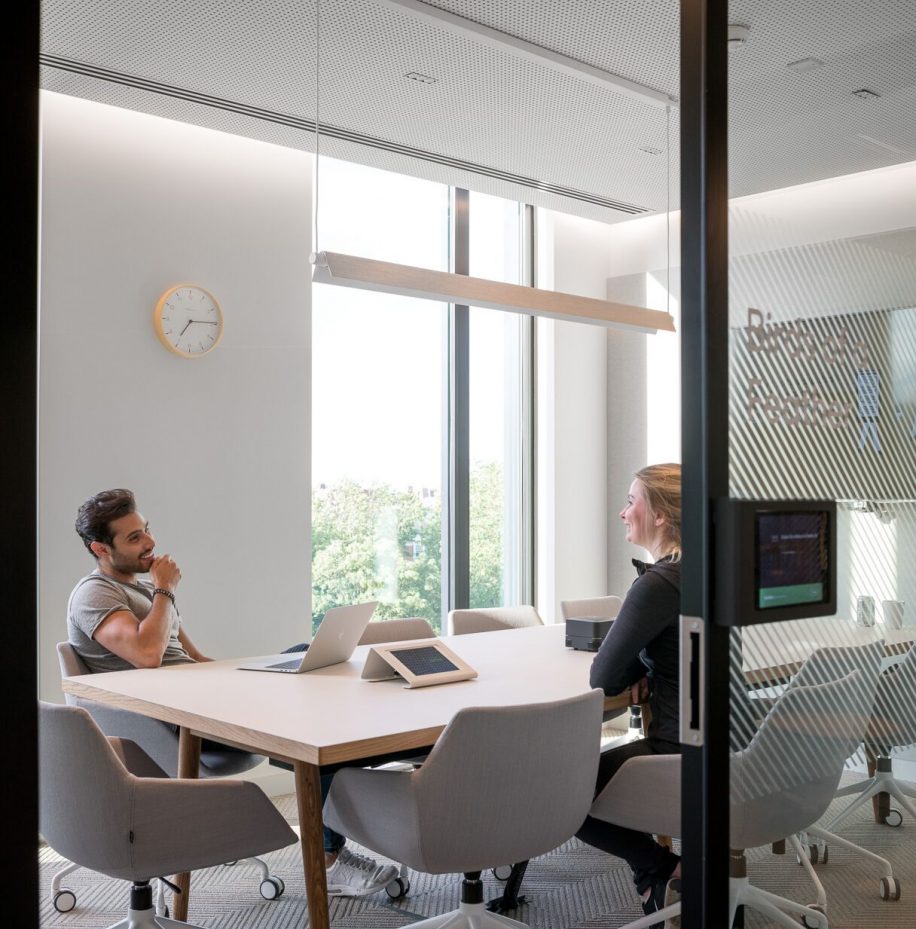 For their new office in Dublin, Zendesk wanted to create a workplace that celebrated their innovative capabilities while conveying their Scandinavian origins.
As you might imagine for a company with 'desk' in the name, they required a series of solutions that resembled the company ethos: powerful and flexible products that remained warm and inviting.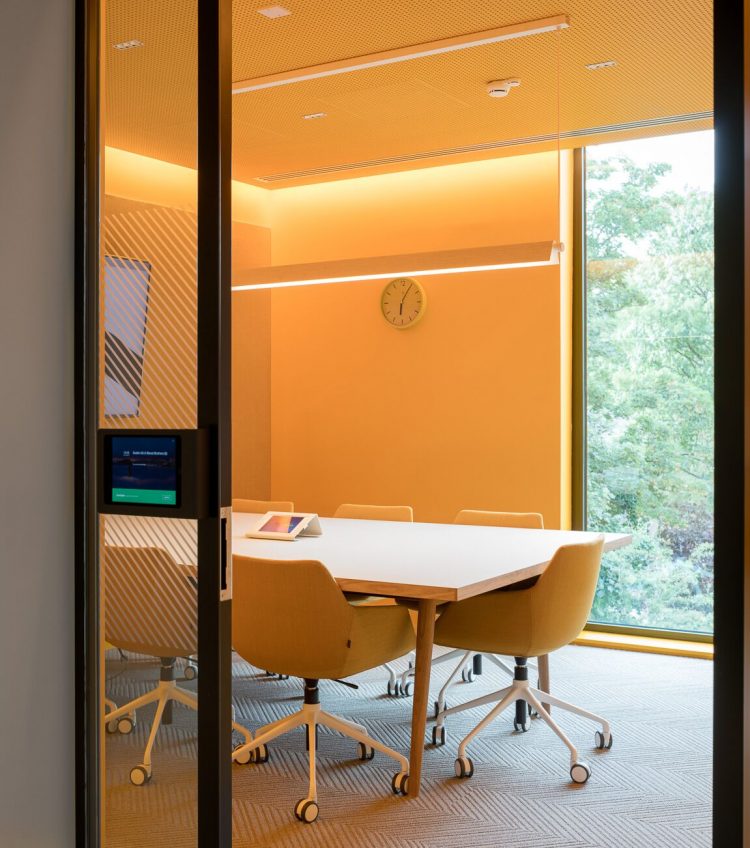 With this in mind, Zendesk chose the Forum Unlimited for their meeting rooms table systems. The table is highly customisable, which met Zendesk's brief for a variety of large and small meeting rooms with very different characters. By selecting a white laminate and a solid oak leg, the tables create a soft-feel that complements the room into which it's placed.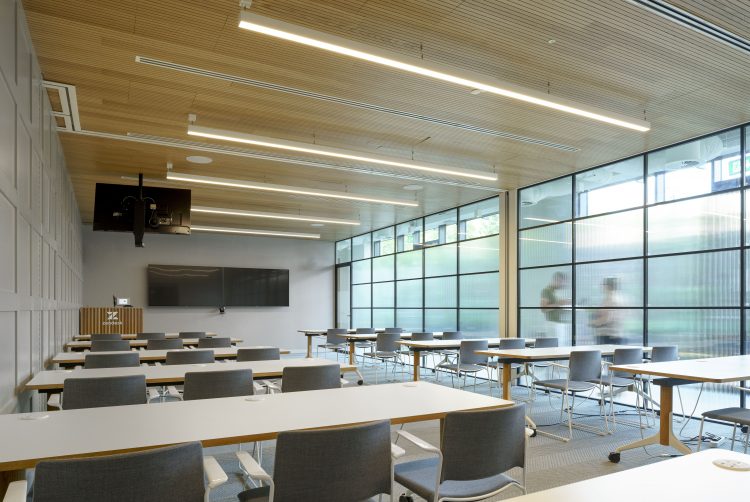 Professional growth is part of Zendesk's DNA, and so it was essential to the team to provide a beautiful product in training areas that demonstrated their care and attention for the process. The Woodstock table complements this foundation, blending refined industrialism of the aluminium leg with the 'soft-feel' of the wood.
As mobility was a prime concern, Zendesk chose the flip top table option for its ability to rapidly transform spaces to suit their activity – from classroom settings to boardroom-style discussions. The Woodstock was customised by elongating the table to a three-person table, and the legs were straightened so the chairs would slide beneath the table – allowing for more people to gather in the space comfortably.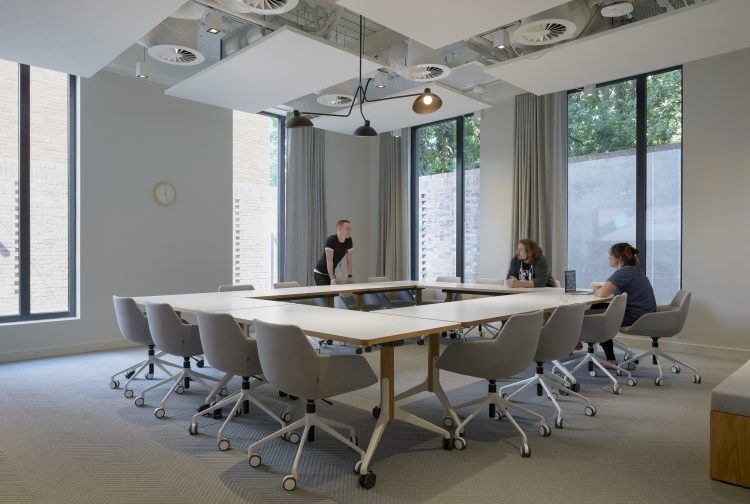 Raphael Güller, Creative Director at Zendesk suggested,
"Picking a beautiful piece of designer furniture is easy. Finding a functional flip-top that is also really pleasing on the eye is much harder. What a pleasure when you find it. And even better when you get to create a custom version that meets exactly your needs."
Products used in this project