Wenlock Works, London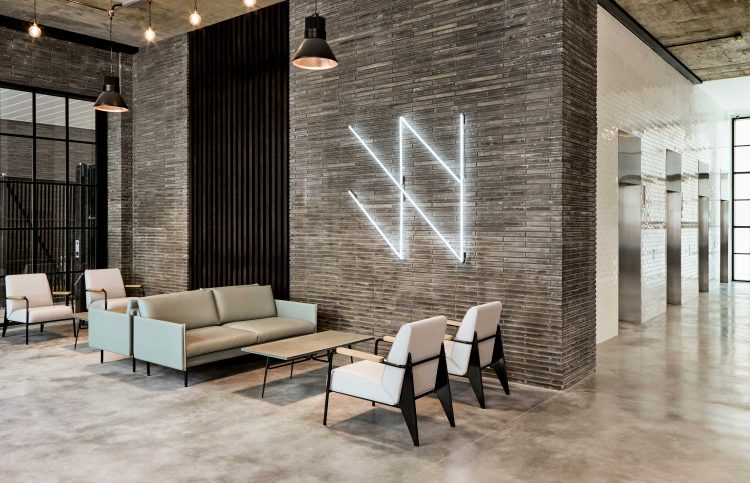 Wenlock Works, a refurbished building in the heart of London's Shoreditch looks back to its 1980's factory past to create a workable, contemporary space for new tenants.
Buckley Gray Yeoman recognised "early on that the existing building had a great 'bone structure'.  Their strategy was "to work with it to deliver a refurbishment more suited to companies looking to be part of east London's tech cluster." Shoreditch is widely known as the preferred center of London's tech industry and the architects took this to heart, creating an open, bright space to accommodate flexible working models favoured by today's firms.
The subtle and sleek profile of the Form and Spire tables made them an ideal choice for fitting into the reception space. As the remaining floors of the building were delivered as Cat A space, the reception needed some simple furnishings to compliment the high ceilings and industrial feel. The Form and Spire fit well into the reception space, neither commanding attention or overstating any interior concern with their slim lines and angular shapes.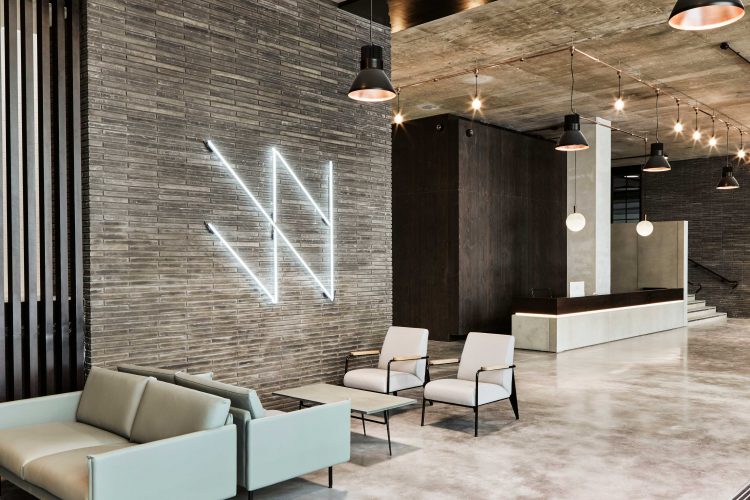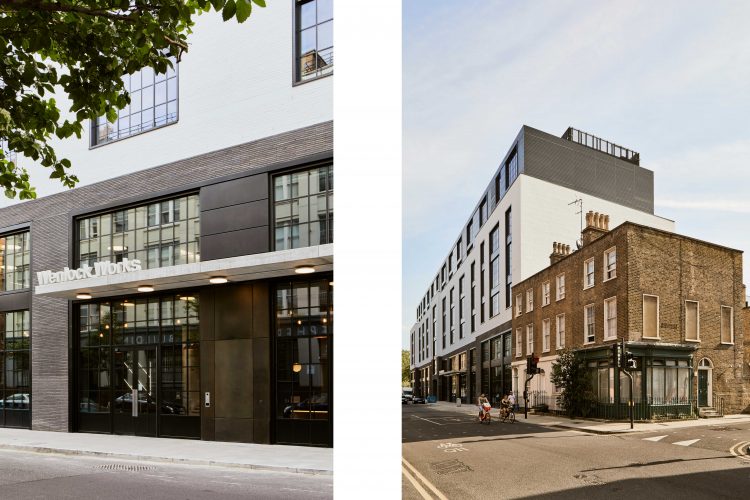 Products used in this project