University of West Scotland, Lanarkshire
Based at Hamilton, Lanarkshire, UWS is a world-leading university comprised of over 18,000 students and staff. The £100m+ investment into the new Lanarkshire Campus development encompassed of over 250,000 sqft in 3 carbon-neutral buildings.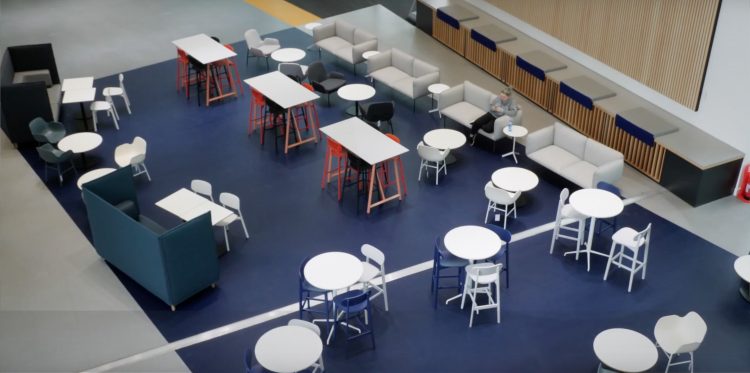 As UWS was ranked in No.1 in Scotland for student experience (Sunday Times Good University Guide, 2017), it was crucial for the university to create a campus that their students would find motivating and relaxing in equal measure.The new campus was designed to provide a heightened educational experience and cater to the wellbeing of staff and students alike.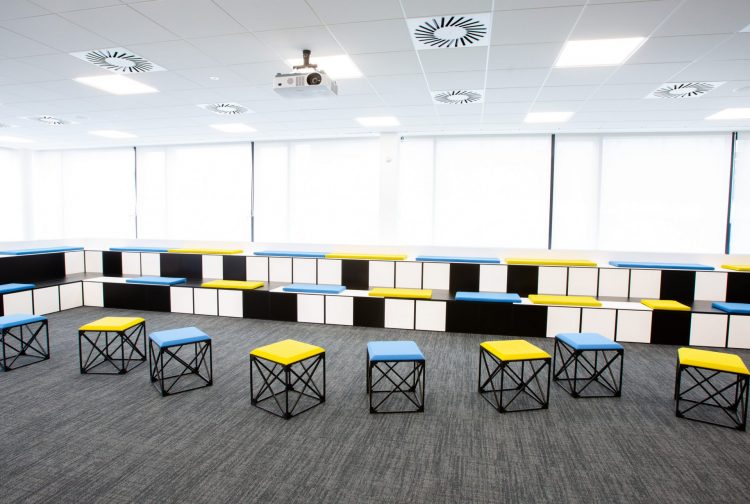 Where a highly mobile solution was required, GRID provides a fantastic visual cue with the brightly coloured GRID system separating from the tiered seating to become singular blocks – perfect for either longer lectures and quick, huddle seminars.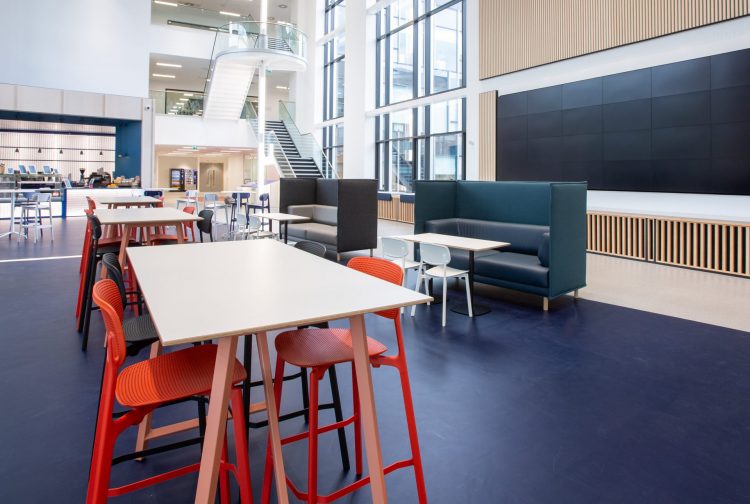 The main atrium serves as a cantine which can prove quite busy at lunchtimes. To provide a retreat away from the hustle and bustle, the Private High Back offers a space for quiet conversation while the increased seat height means the sofa supports conventional table heights. To this end, the Private High Back was also used in the staff areas.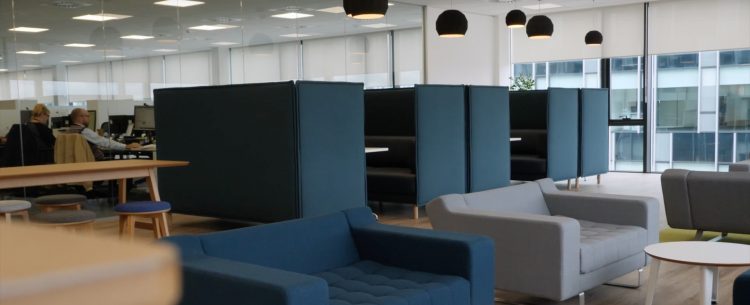 Products used in this project