The Trade Desk, London
The Trade Desk is a global media tech company with headquarters in San Francisco, employing over 1200 people across the world.
For their new office base in the City of London within the regenerated St Bart's area, the Trade Desk contracted Peldon Rose to complete an 80,000 sq ft fit-out that introduced the firm to its employees as inspirational, bold and community focused.
Even as a global business, the Trade Desk wanted the design of their office to cater to the individual – creating spaces that could be utilised by all employees, no matter their personality. The environment was to be welcoming and homely but still encouraging a high energy, creativity and innovation.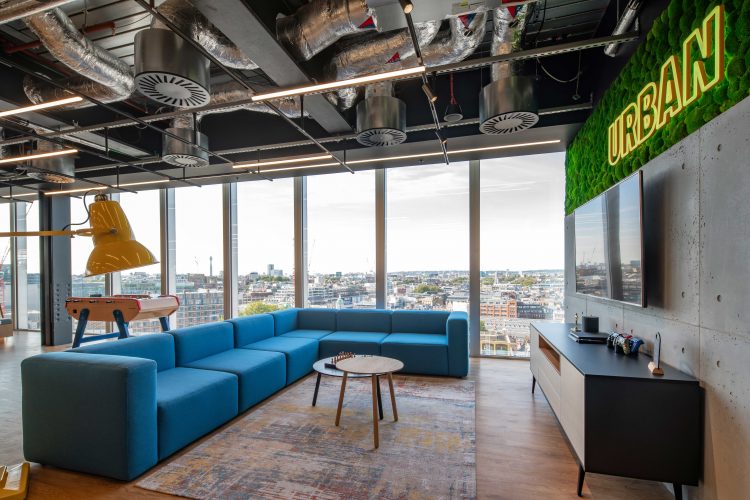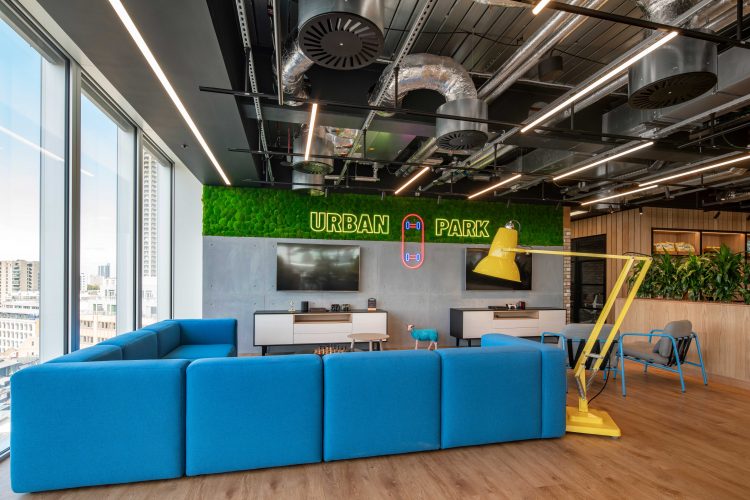 Through a series of employee interviews and questionnaires, Peldon Rose discovered there was a considerable amount of trust between the Trade Desk and employees giving them the insight to decide on an office design that encouraged 'freedom and autonomy' as well as spaces for teamwork, focused work, and general socialisation.
Icons of Denmark was specified throughout the space to provide large configurations of comfortable soft seating. A preferred option in collaborative spaces is our EC1 Sofa – a modular sofa that can be moved around and adapted to the space, depending on the day's activities. Peldon Rose utilised the flexibility of the sofa by specifying multiple configurations in quiet lounge space and the open atriums.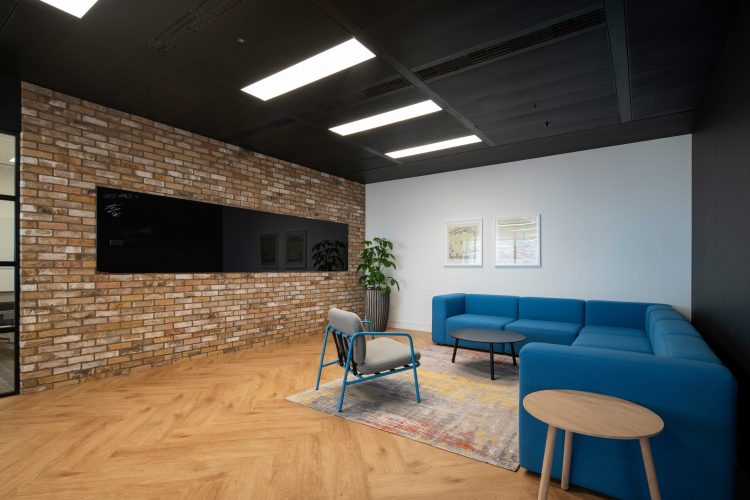 Spread across the building were smaller lounge spaces off the main atrium. These spaces were specifically designed to emphasise the individual needs of employees and their teams.
Again using the EC1, Peldon Rose chose the modules to create an L-shape sofa. Sitting up against the wall, the lounge is still spacious but allows for a grounded more intimate approach to working. The space feels cosier to support small group discussions or meetings that require a bit of privacy.
Practicality is still met by using the Knock on Wood coffee tables in a natural and black lacquer finish to provide some areas for working documents or technology.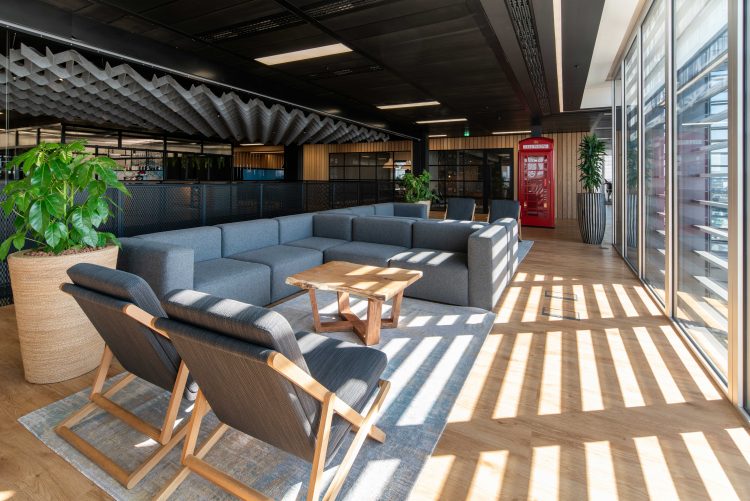 Areas within the space were created to optimise the view overlooking St Paul's Cathedral making use of the immense natural light within the building. The Knock on Wood in a bespoke height of 725mm was used to accompany the banquet seating. These solid wood tables are robust but light weight and easy to move around making them a suitable choice for a casual work space.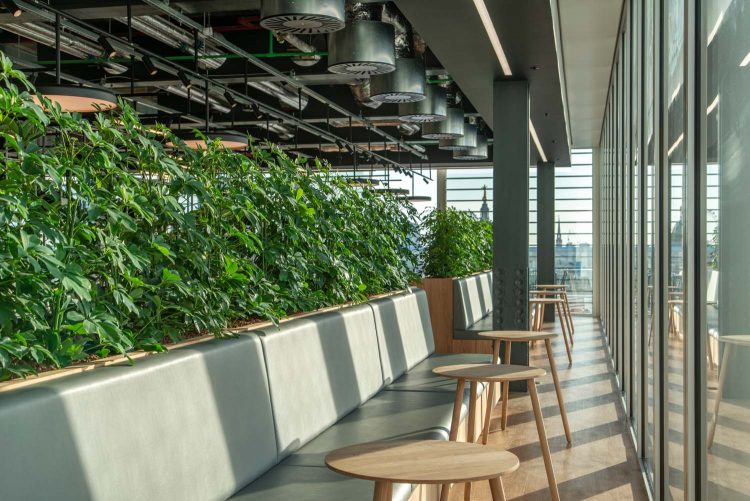 Products used in this project