Sorø Fri Fagskole
A refresh of the staff room at Sorø Fri Fagskole in the town centre of Sorø, Denmark was based on bringing the team together in a relaxing and calm environment.
Sorø Fri Fagskole is a vocational school based in the small market town of Sorø that focuses on children aged 16 who are interested in preparing for a career in either gastronomy, graphic design or gaming design.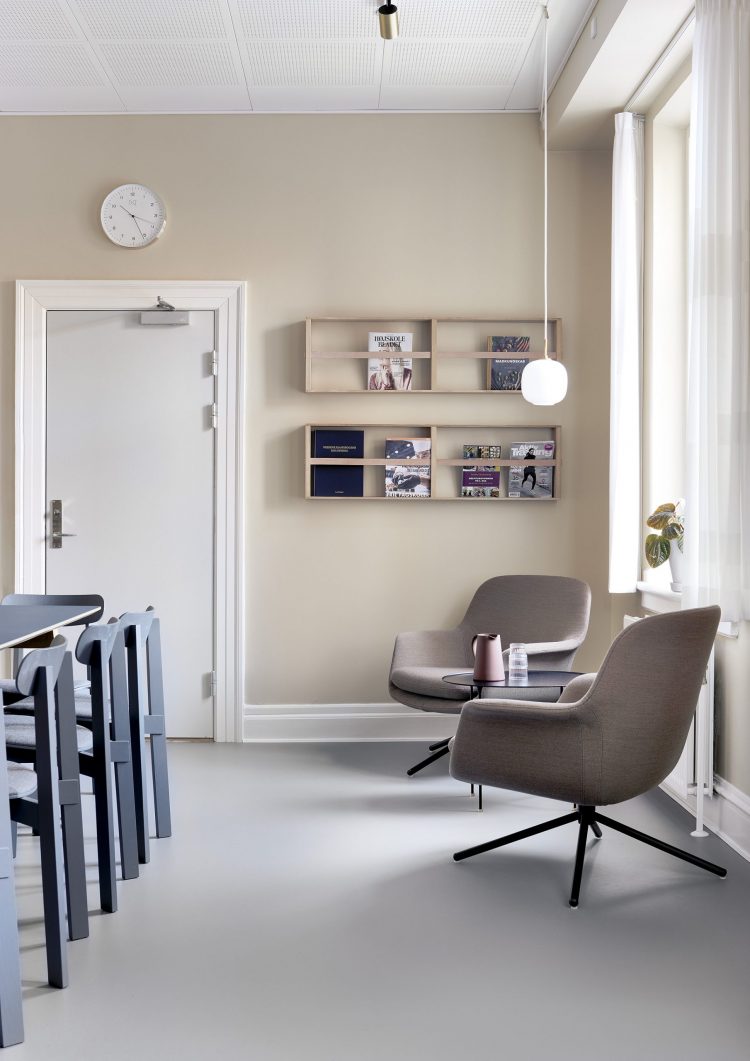 Using restful and neutral tones throughout the space, designer of the project Laura Scheuer Trøstrup of The Sweet Spot in Denmark wanted to create an environment where the schools staff could unwind.
"The large common room is the centre heart for the staff at the boarding school so it was important to make it a room for sharing, gathering and social wellbeing. As it is my 6th year renovating the school's interior there needed to be a common thread between this and the previously refurbished connecting rooms, while still incorporating the values of the school: to respect its history and acknowledge its great archive of education and show the future, through a well-balanced sustainable choice of colours, materials." – Laura Scheuer Trøstrup
In the centre of the staff room sits a 4m long Facit Unlimited Table in a powder blue linoleum top. Acting as the focal point of the room, the table brings the staff together, providing a space for the team to meet, eat and converse with each other during breaks.
Being a dynamic environment, the Facit Table is a suitable choice due to the placement and design of the table legs. All sides of the table can be used easily with the middle legs purposefully recessed to allow larger groups of people to sit around.
"My aim was to find a well-designed long table, which I could customise in terms of table top finishes and wood styles. The Facit was exactly that. When I needed more information, Icons was able to guide with technical drawings of the table to ensure I was specifying the correct size and style." – LSS
Under a large window in the corner of the staff room are two Smile Lounge chairs. Selecting the low back, swivel version of the Smile collection, Laura Scheuer Trøstrup chose to keep the space casual and open allowing for conversation across the room. The swivel base gives the lounge chairs movement so the user can easily turn to speak to colleagues across the room.
"I was looking for a comfortable lounge chair, that was both modern and classic. I am a big fan of the Smile Lounge designer Hee Welling, and liked its curved lines. Again, the chair offered great opportunities for customisation." – LSS
Choosing a light grey Steel Cut Trio from Kvadrat upholstery for the chairs continues the designers ambition to create a restful, calm environment for the teachers and staff.
"For me, choosing Icons furniture was easy, since the products represent the same values: great material, classic and modern design from Scandinavian heritage." – LSS
Project photography: Bjarni B. Jacobsen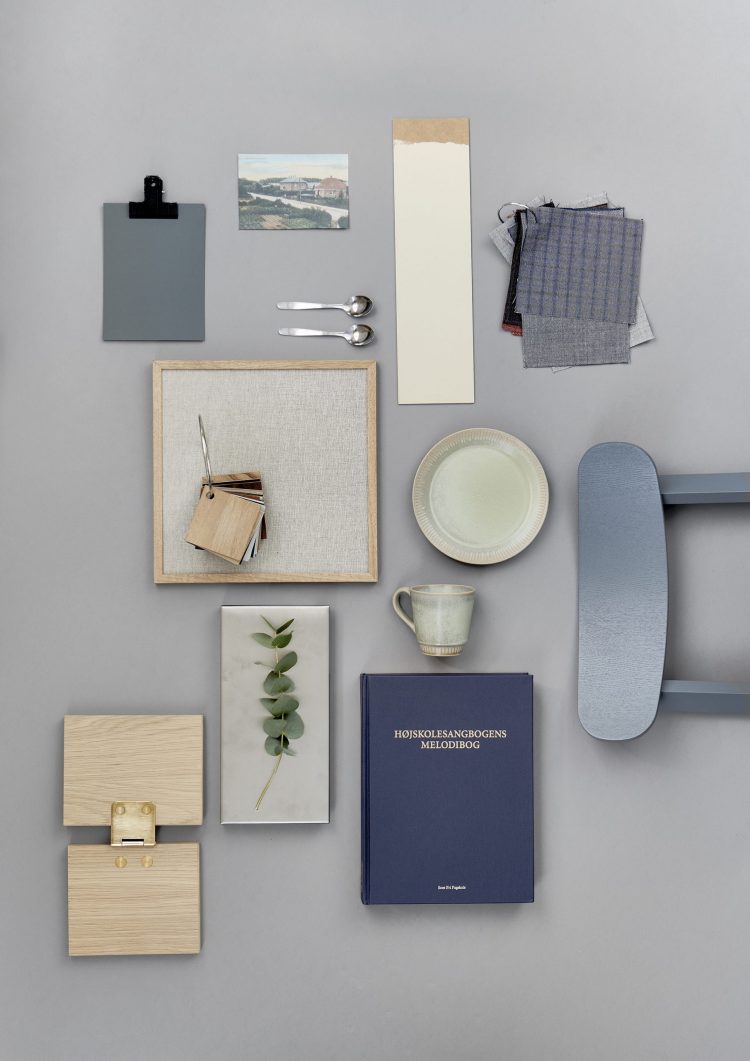 Products used in this project