Photobox Group, London
Photobox Group chose the Herbal House printworks for their new £20m headquarters.
Working with London office design and build firm Oktra, Photobox Group wanted to return the building to its industrial aesthetic with exposed concrete walls, ceilings and an original crane hanging over reception.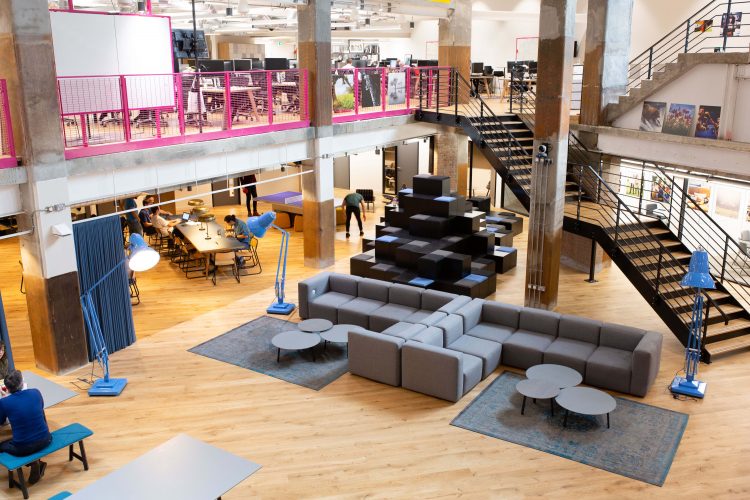 Each of the four floors was colour-coded in CYMK (cyan, magenta, yellow and 'key' or black) in homage to the facility's history in the print industry as both a former printworks for the Daily Mirror and a home for the London School of Printing.
For collaborative and intensive-working tasks, Photobox Group aimed to create an inviting space. The oak oil finish of the Forum Unlimited table provided a natural setting and helped to create a space of warmth; perfect for collaborative work and intensive tasks.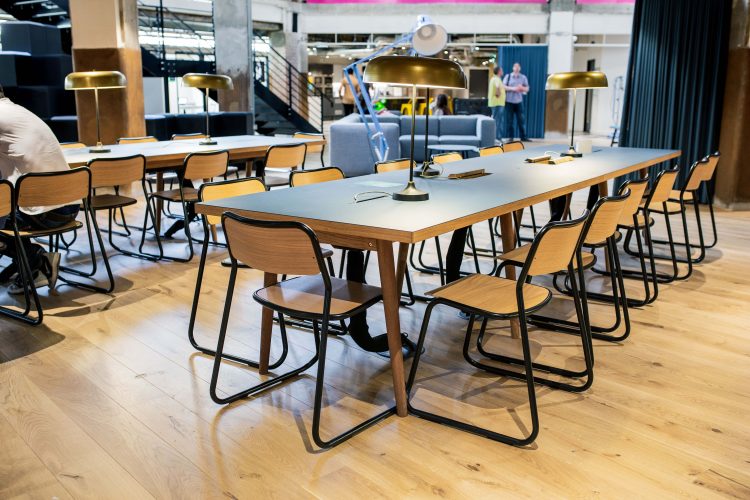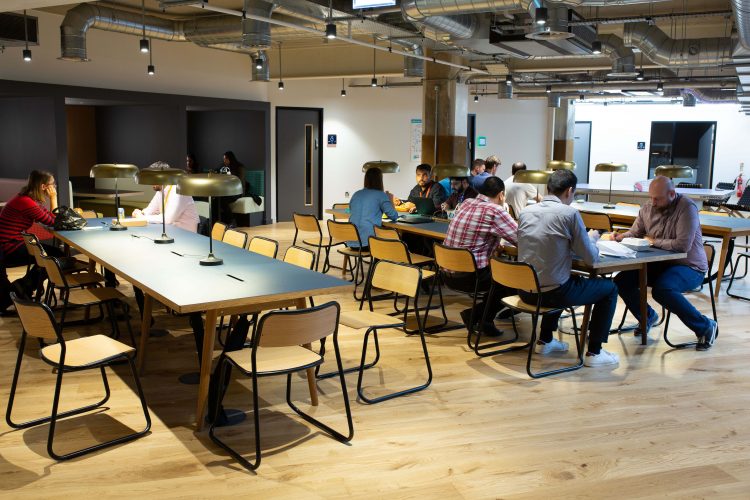 In the main atrium, the EC1 sofas provide a relaxed breakout area where staff can unwind and relax watching the big screen or using the power and data modules for laptop-based work.
The modularity of the system allows the team to move the pieces around to adapt the shape of the seating to their activities and needs.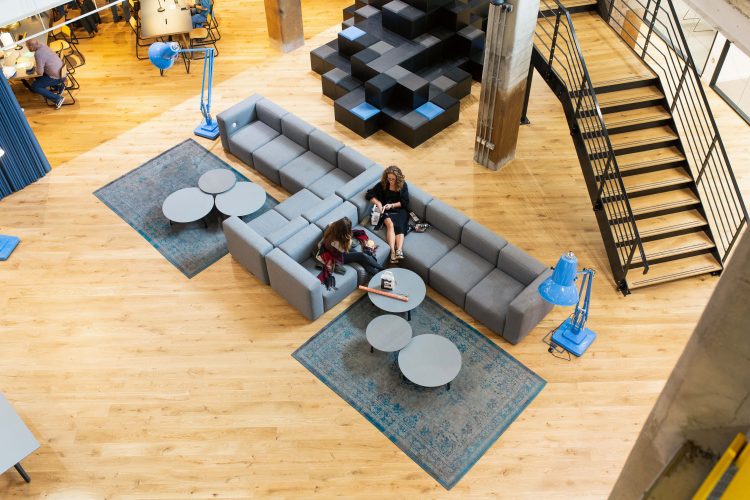 Against the clean-lined plush EC1 sofas, the modular GRID system was configured by Oktra's designers to create an eye-catching pyramidal structure with comfortable seating. The geometric form allows visitors to sit at different heights and make the most from the space – for both company presentations and quick, collaborative meetings.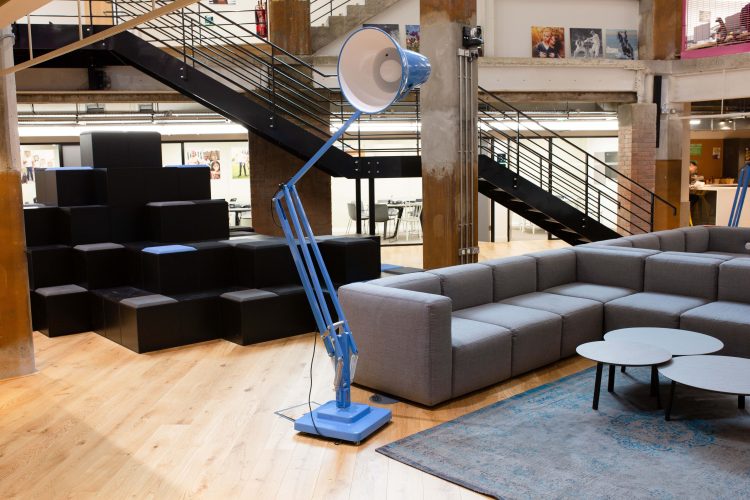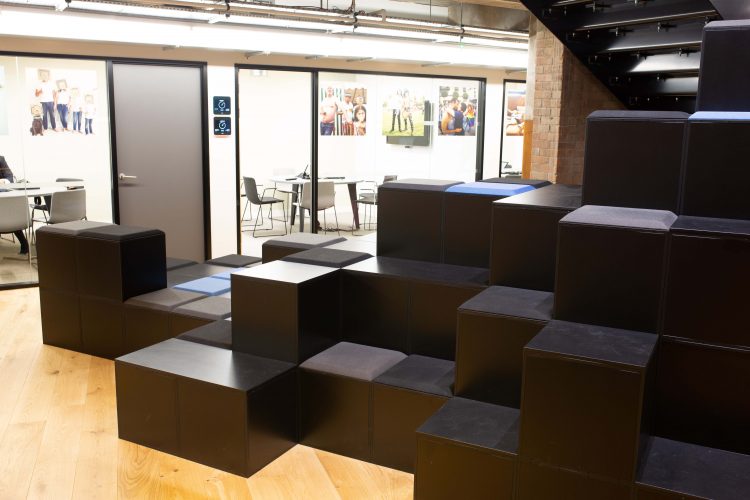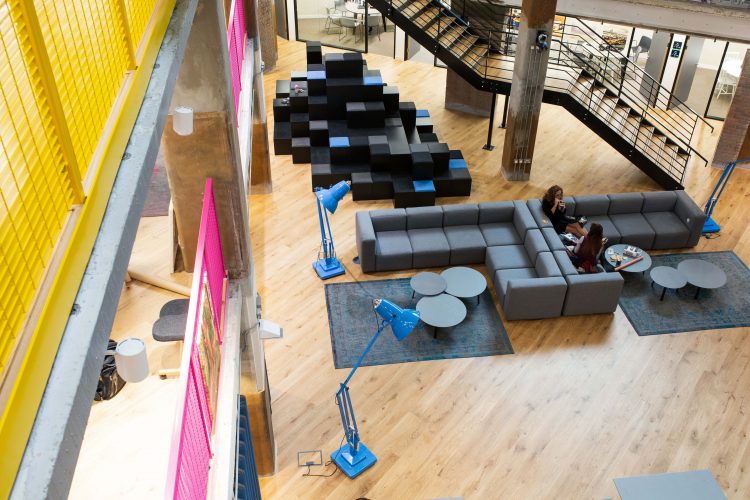 Products used in this project