OTDS, Redhill
Modernising their office and introducing a fluid, more agile style of working was at the forefront of leading UK based power materials distributor OTDS newly refurbished office design in Redhill, Surrey, UK.
Collaborating with Icons to select a wide range of furniture for the space, OTDS wanted to offer their employees greater flexibility in their office environment.
Throughout the space OTDS wanted to focus on creating a more inclusive environment for their colleagues. By separating the office into different settings, each area is driven by a purpose to collaborate and come together as a team.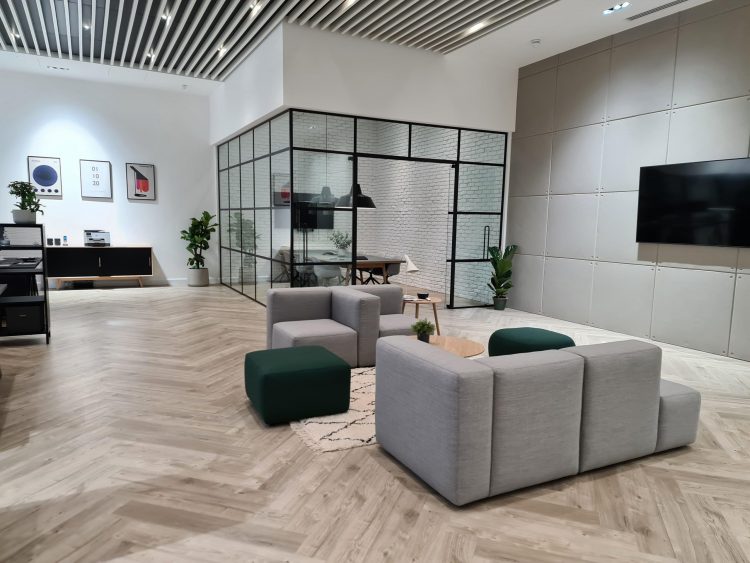 Starting with the lounge area, OTDS chose a EC1 Sofa configuration. The sofa sits centrally within the office space offering a place for the team to meet and converse. The sofa easily accommodates groups of people as each module is large enough to seat two, or alternatively the strong back and arm rests can act as places to perch – encouraging spontaneity and chance encounters.
Accompanied by an additional EC1 module which acts as a pouf and not connected to the sofa, as well as a large Firkant, the lounge space sets the scene for the theme of the office – openness, collaboration and a casual, welcoming team environment.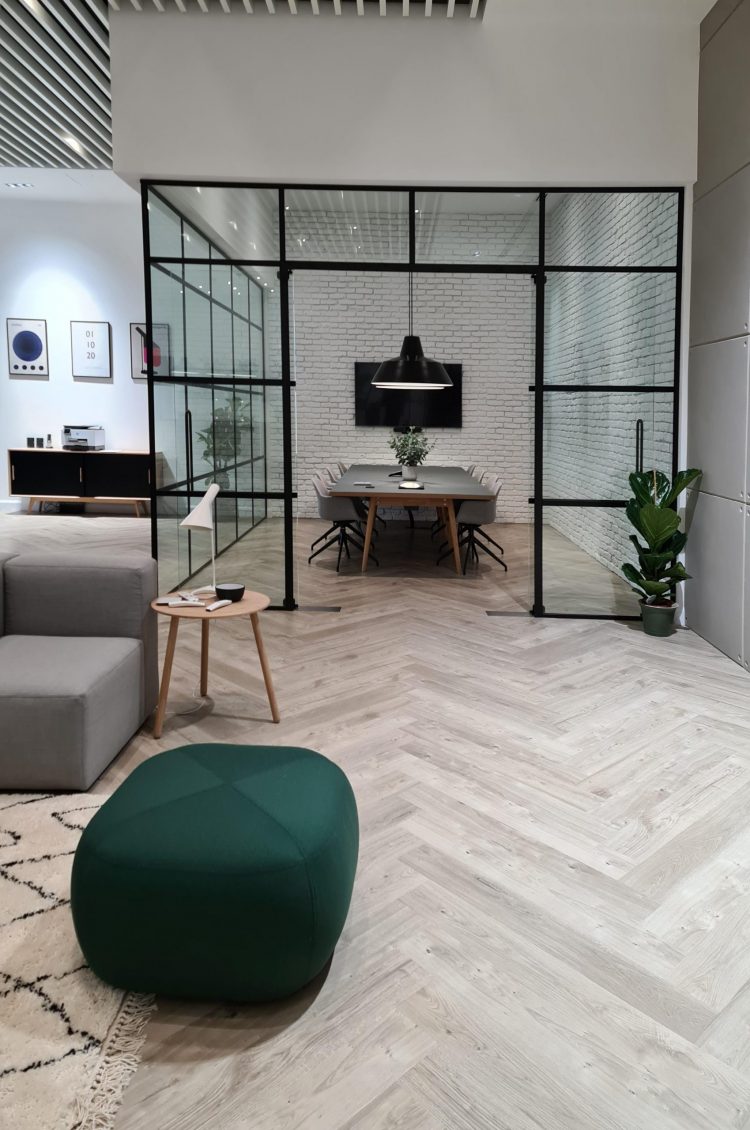 Moving into the executive boardroom, a custom made Forum table with power integration sits with eight Arena 4 Star chairs. While the room can be closed for boardroom meetings, the glass walls continue the inclusive design of the office. Including the power integration within the table meant that the room can be used as both an executive boardroom or a quiet space to work – cleverly adapting to the compact footprint of the office.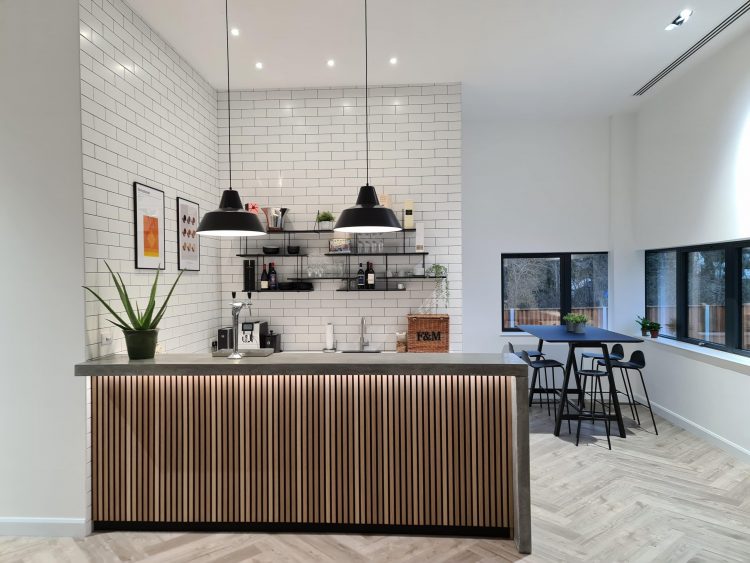 Diagonally opposite the executive boardroom is the open plan kitchen and dining area. A group of Nam Nam 4 Leg and Classic stools sit around a large high table.
The strength in the Nam Nam Stools, facilitated by the steel legs and oak veneer shell, are an excellent choice for dining and bar settings. The durability of the Nam Nam stools with their strong steel legs and painted oak veneer shell mean that the stools require little maintenance – a smart choice for high traffic areas.
This setting purposefully continues OTDS' design intention by inviting casual conversations, spontaneity and comfort, all while facilitating productivity.
"We found Icons of Denmark a pleasure to work with. All products that we ordered were bought unseen, however, we couldn't be happier with the quality. We wanted to furnish our office with premium products and the result will undoubtedly last for many years." – James Portway of OTDS Ltd.
Products used in this project