Danske Bank, Stockholm HQ
Danske Bank's headquarters in central Stockholm, Sweden required refurbishment of a meeting area in their atrium.
Built in the early 1930's the building followed the movement of Funkis, a Scandinavian interpretation of Functionalism. The flat facade and roof were distinguishing features that contrasted with other buildings in Stockholm's historic center. With this in mind, interior designer Lone Krogh Norgaard chose furniture sympathetic to the building's interior and exterior aesthetic.
Already in the space was a heritage-protected 1932 Art Deco stone mural applied to the main wall depicting scenes of the Zodiac. With the Spire table and Smile Lounge high back with swivel base, Norgaard's furniture selection from Icons focused on smooth, organic shapes that referenced the natural elements of the original mural.
Norgaard comments – "I chose the Spire coffee tables with tabletops in natural slate for the elegant design and the conversation it created with the existing and very lovely Art Deco wall also crafted in natural stone. The Smile lounge chairs were chosen for their timeless and modern design, combined with an excellent seating comfort and active posture, making it easy to rise from the chair. The Smile lounge chairs are upholstered in leather to ensure the durability of the high traffic area."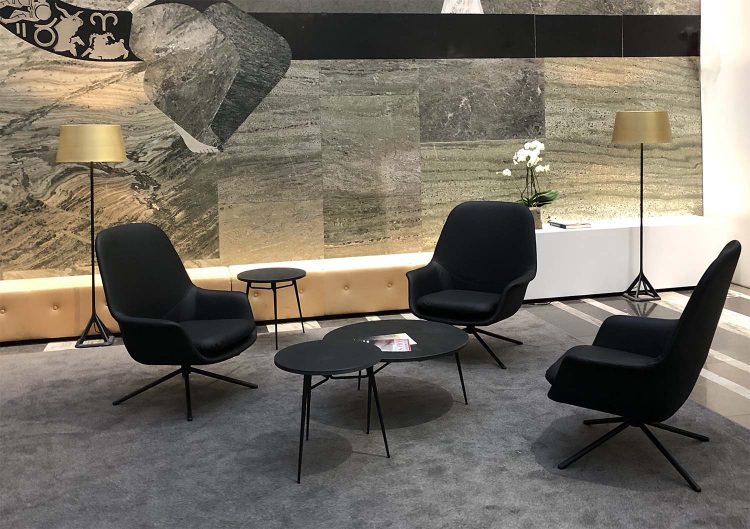 Set in groups of three, the Smile Lounge Chair provides a space to relax with a supportive backrest and cushioning to enhance a feeling of comfort as clients wait. The choice of a high back lounge chair insinuates privacy, emphasising the bank's role of discretion.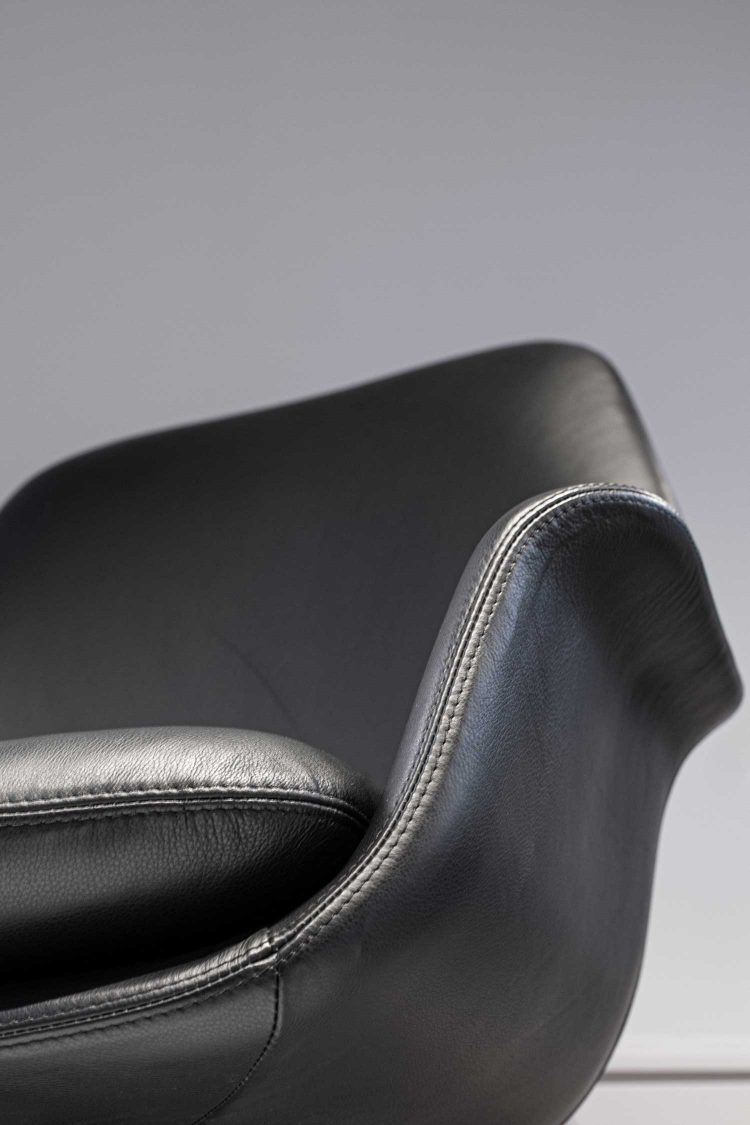 The Spire coffee tables which sit nested and as standalone pieces were chosen with a black slate table top. Versatile in colour as well as practical for high traffic areas, the slate references the natural stone wall present in the lounge area. The angular, black powder coated steel base references common Art Deco motifs of rounded edges that merged into straight lines.
Products used in this project