Carlsberg HQ, Copenhagen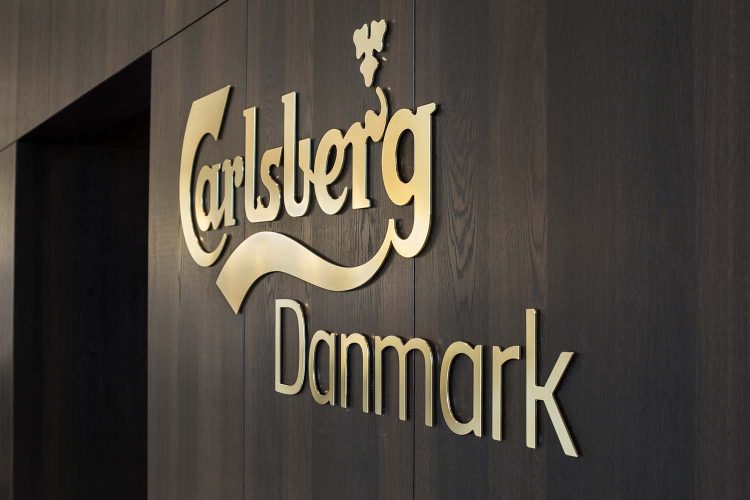 Carlsberg group return to their historic roots at the site of the original brewery as they move into their brand-new headquarters in Copenhagen. Situated in Copenhagen's inner-city fringe, the multi storied complex designed for the company by CF Møller architects is in the heart of the newly developed Carlsberg Byen district – a 600,000 sqm mixed-use development of residential, commercial, retail and hospitality.
Designer Jospehine Malling of Jospehine Malling Design was tasked with the interior fit-out of the Carlsberg Building. Focusing on natural materials, Malling has created an inviting and warm aesthetic referencing both the surrounding natural and constructed environment while following Danish design principals.
Malling comments on the project –
"Carlsberg is a world known brand with a heritage that goes back to 1847. It has been an exciting process to bring classic and modern design together in a sophisticated international atmosphere – but still with a strong Danish design heritage.
I elected to refine my choices based on a strict selection of materials – wool, wood, brass and leather. My aim was to create an honest and practical interior style that would continue to be relevant in the future."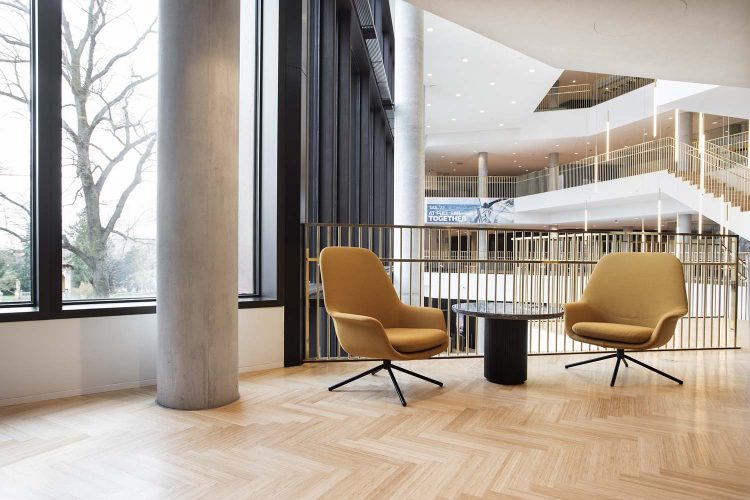 Located within the main atrium balcony are two Smile Lounge High Back chairs. Upholstered in Kvadrat's woollen textiles, the warm contrasting tones sit on a cool black metal swivel base. The upholstery is purposefully earthy to reference the greenery outside which is visible directly through the large glass façade.
The setting provides a place to relax and take a coffee or as a spontaneous meeting place for employees throughout the day.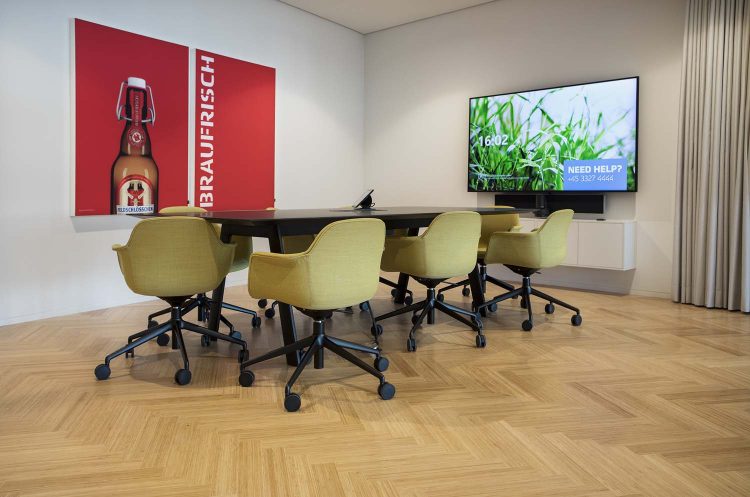 Continuing into the meeting rooms, Malling has specified the Arena chair with a similar colour palette of ochres and mustard. Kvadrat Upholstery covers the Arena 5 Star base with tilt and gas lift. Selected for its mobility and comfort, the Arena is used as a boardroom chair anticipating longer form meetings.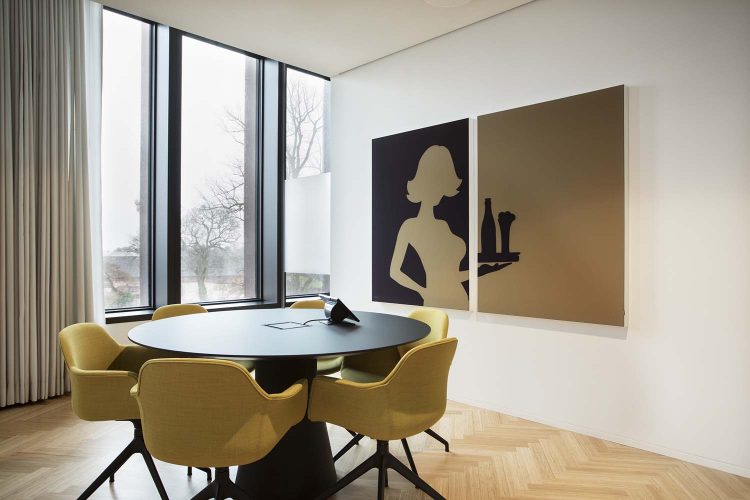 The Arena 4 Star chair was selected to compliment the round table within the smaller meeting rooms. The sculpted shell of the chair follows the natural curves of the sitters back, providing support for short and long sits.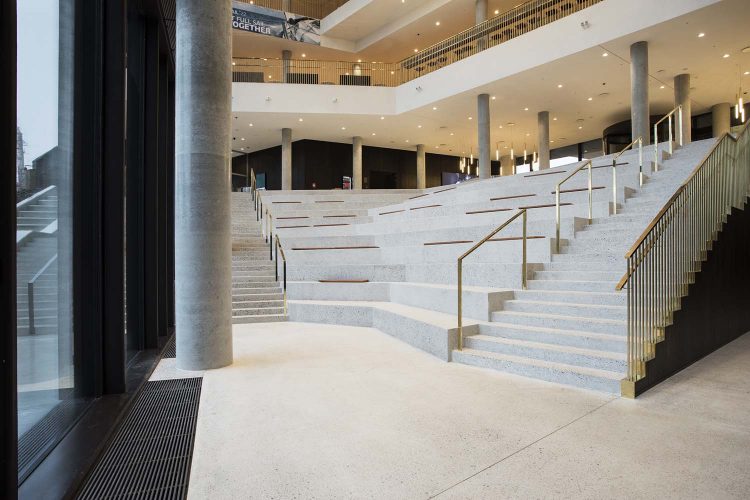 A large atrium spans across the majority of the building opening onto the Carl Jacobsen Garden and overlooking the rest of the Carlsberg Byen district. The 170-year history of the area can still be seen with the remaining original buildings, repurposed for this modern time.  The Carlsberg Groups' new headquarters respectfully reference the areas past with a copper façade; a common material seen across Copenhagen's skyline on spires and rooves.
The new building "provides the framework for a modern and dynamic workplace, where the intention has been to design a building that creates identity, knowledge sharing and innovation." – CF Moller Architects.
Photography: Tine Bek
Kvadrat Upholstery
Canvas
Remix
Steelcut Trio
Twill Weave
Melange Nap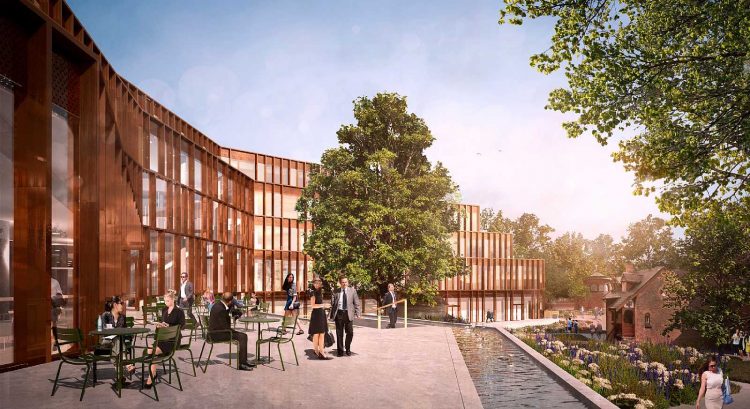 Products used in this project