Bristows, London
After undergoing large-scale expansion to almost 300 people, Bristows wanted to extend their space into a new office. The aim was to create a space that offered more flexibility and agility; enabling the team to work in more collaborative and open ways. With approximately 10% of Bristows' staff working on a flexible basis, it was essential to develop a space where partners and staff want to work.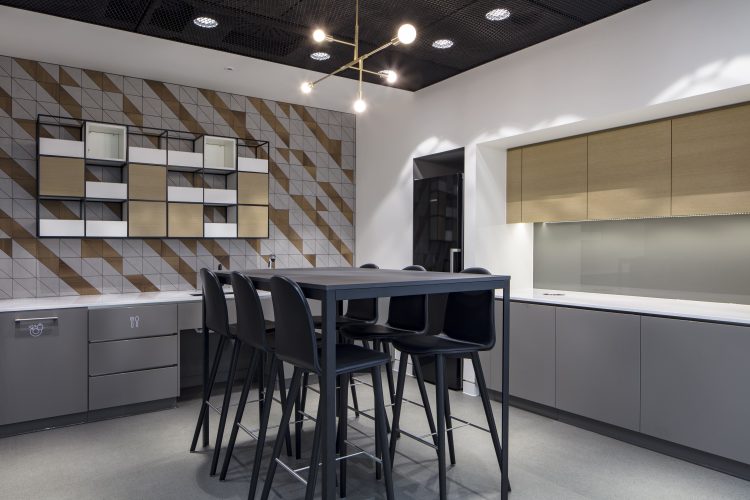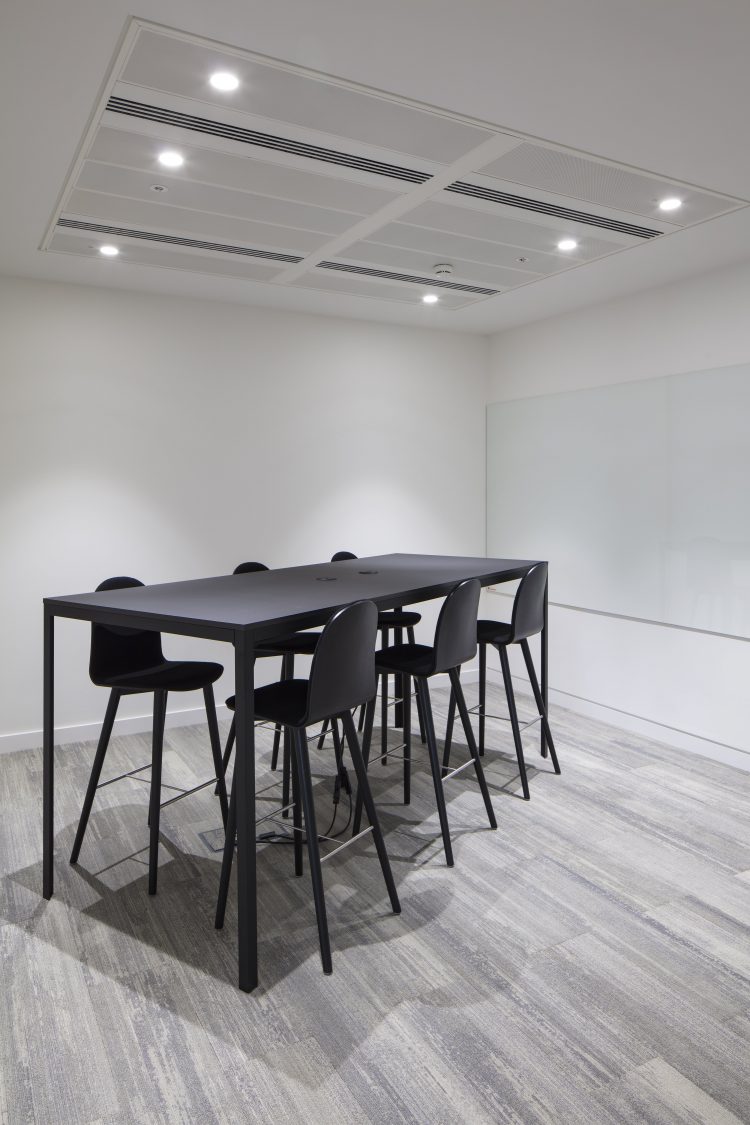 In the dining areas, breakfast bar settings are created with the Kant High Table and Nam Nam Wood Stool High Back in leather. The sleek black aesthetic of the Kant creates a pairing of the iron against the natural woods.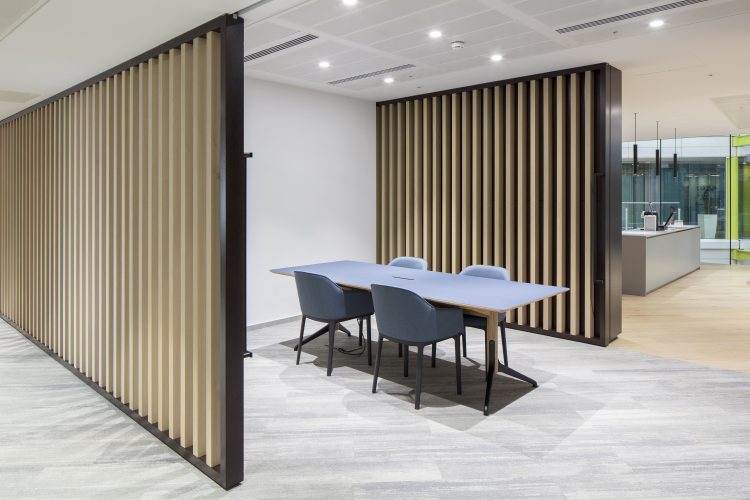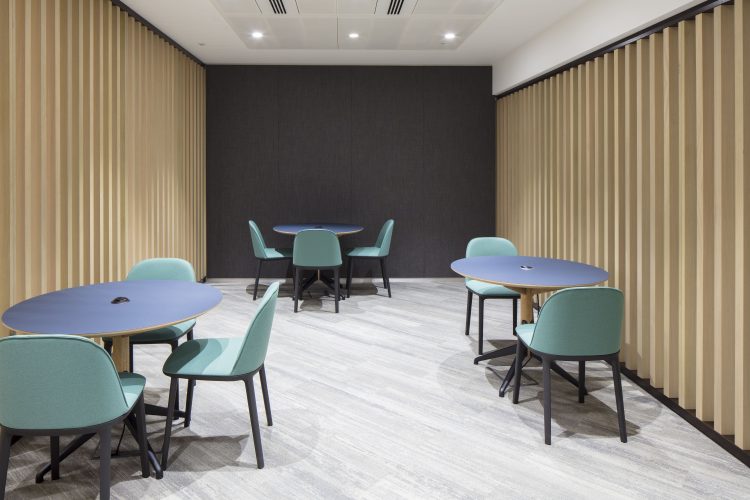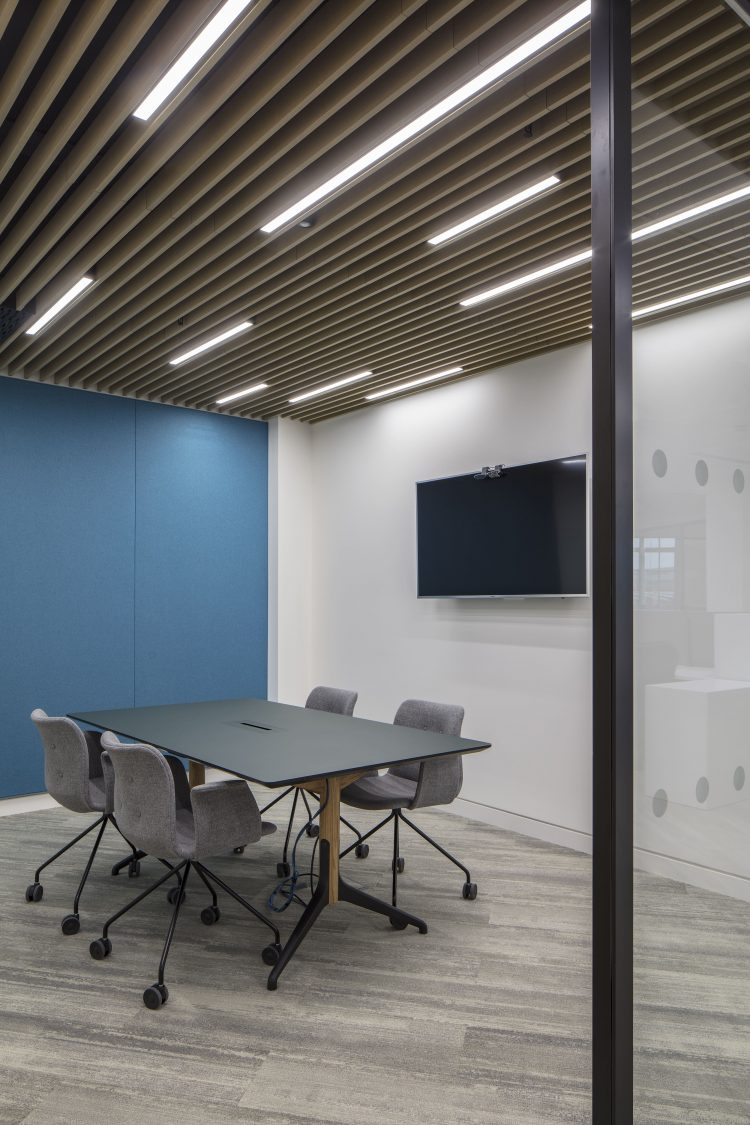 The Woodstock family was specified throughout the space – including Woodstock Round to cater for smaller meetings and long tables for larger groups. In keeping with the wood and monochrome feel, the Woodstock was selected with black feet and a soaped oak leg – the leg detail matching the wood on the panelling.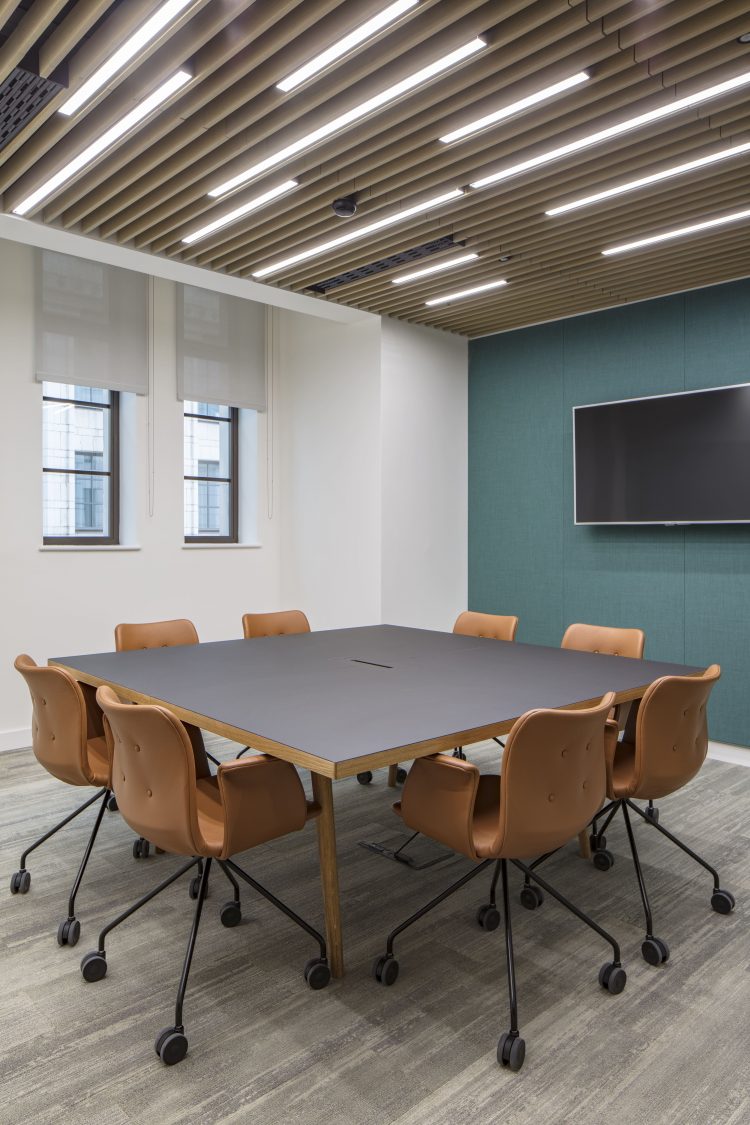 A customised Forum table was used in the larger meeting zones. Specified in a square shape to create balance, the wood detail in the tabletop and leg also balances with the use of leather tan in the Primum chairs – creating a familiar and inviting setting.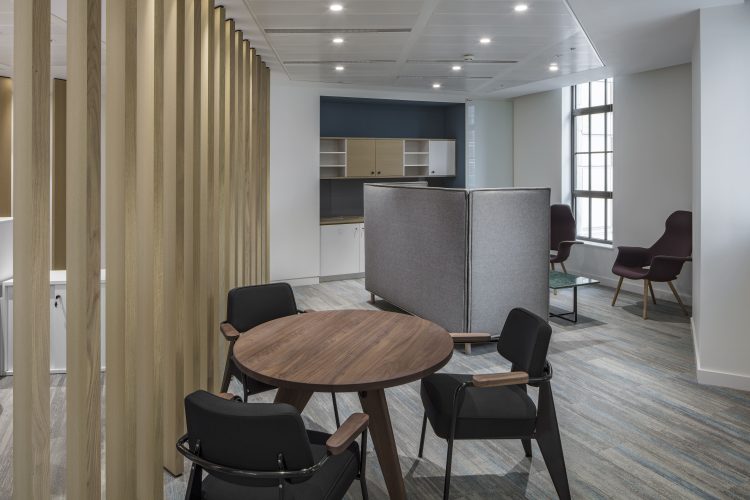 The Private High Back was selected in a light grey to complement the granite-texture flooring and indio-green marble of the Ninety Coffee Table. The soft-feel walls provide the perfect visual and acoustic screen, enabling staff to take private phone calls and work away from the busy office while remaining in a relaxed and professional environment.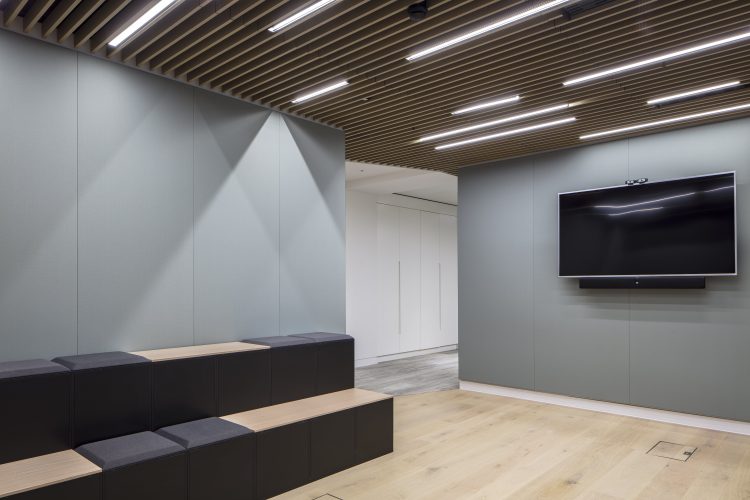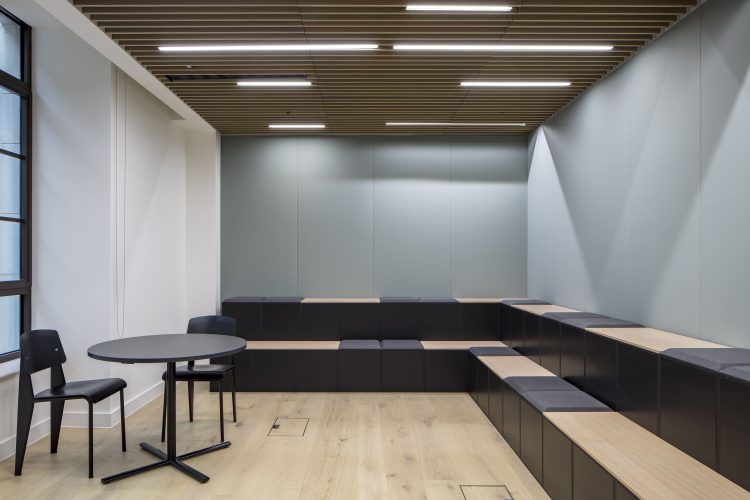 For the presentation space, GRID was chosen in a tiered seating customisation. This system offers excellent space optimisation for public announcements and staff training.
Products used in this project