23 Capital, London
Leading sports financial advisory firm 23 Capital entrusted HÛT Architecture and Clippings with the refurbishment of their new offices in central London. Icons of Denmark collaborated with the team to deliver an array of Form sofas throughout the work environment.
23 Capital supplied a brief to HÛT architecture to deliver a high-end, immersive office encouraging interaction for their vast network of clients and colleagues. Bringing together two previously disconnected floors in the building, HÛT architecture created an open workspace supporting 23 Capital's brand strategy of collaboration, openness and connectivity.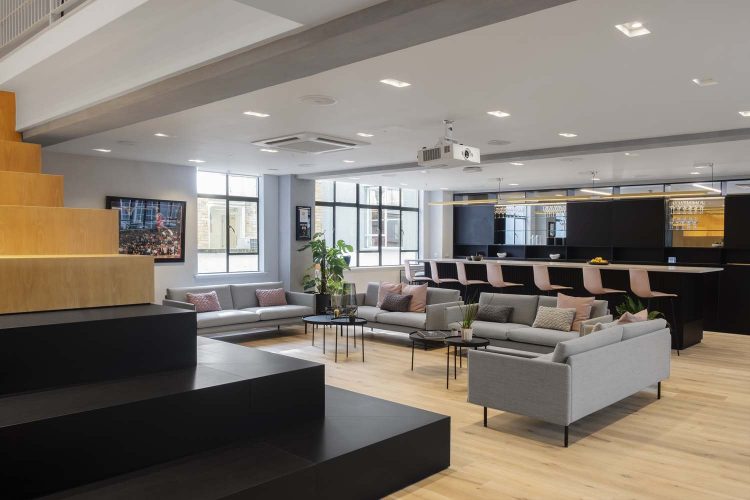 Situated throughout the workplace, Icons' Form sofas provide supportive seating for 23 Capital's community, highlighted through the reception area and other touch down meeting zones. Inspired by the functionality of Danish Modernism, Form aims to speak to the global design community by presenting a tight shape and refined aesthetic, referencing the sleek metropolitan feel of contemporary London.
23 Capital's double height foyer features a group of four, 3-Seater Form sofas, helping to anchor the welcoming reception in the heart of the office. Holding their own, the sofas effortlessly fit into the design and echo the slick geometries of the architecture and overlooking balconies.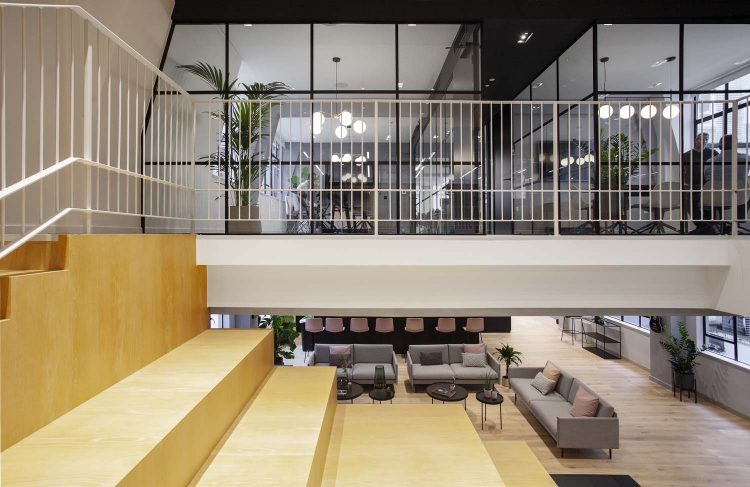 Complementing Form's subtle design, the sofas have been upholstered in a high quality, grey toned Remix 2 fabric from Kvadrat. The tone of the upholstery follows suit with the surrounding interiors, evoking the contemporary and luxurious feel, without taking centre stage.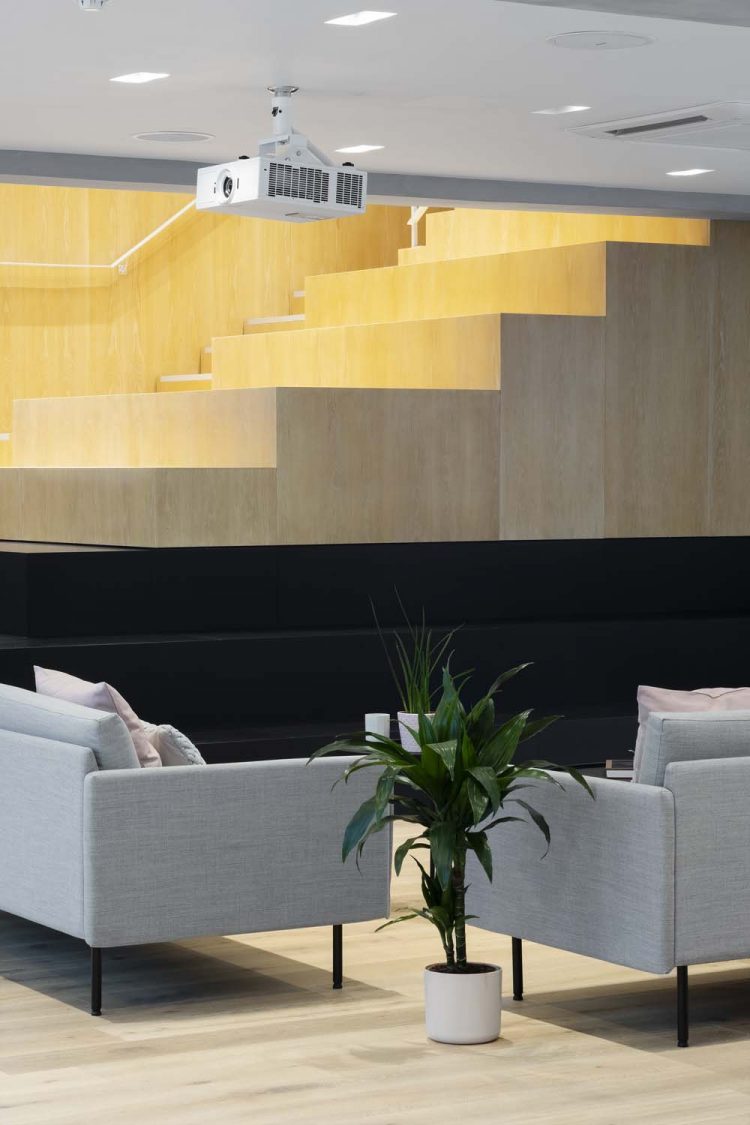 Encouraging an active posture, the Form sofa's refined structure conceals a premium, high-density foam which supports the user in a comfortable, upright position. The foam is also long lasting with the ability to hold its shape over time – an important factor for the workplace and within high traffic reception areas.
Besides being a reception space, HÛT Architecture ensured the area could be used as a multi-functional space. Sitting near the informal bar and hospitality area, it provides a place for employees to relax and enjoy the surroundings, while also being supported by the sofas structure. Additionally, the area can be used as a spontaneous meeting space for guests, continuing the 23 Capital brand identity as an open, connected company.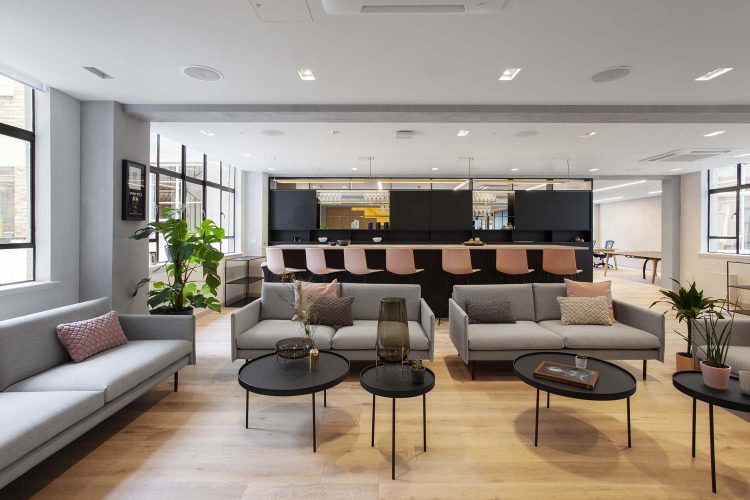 23 Capital's new home capably embodies the company's values offering a collaborative, functional space evoking the values and aesthetic the firm desired.
Products used in this project