Introducing: the Facit table family
Desk and table settings are an essential element of modern work. As teams grow and expand, there's a need for a surface that supports both group and individual requirements, across different landscapes – a table that works for everyone.
Facit is a collection of wood tables made with those specific needs in mind. Combining an organic style with enhanced performance, Facit is made for modern work.
DESIGN
For large teams in fast-changing environments, simplicity, integration and flexibility are the core aspects required of furniture. Facit is primarily made for these coworkers – whether as workstations, impromptu huddle spaces or long-sit meeting surfaces. With discreet power covers and leg bracket cabling, workflow is smooth and quickly accommodated, regardless of the task.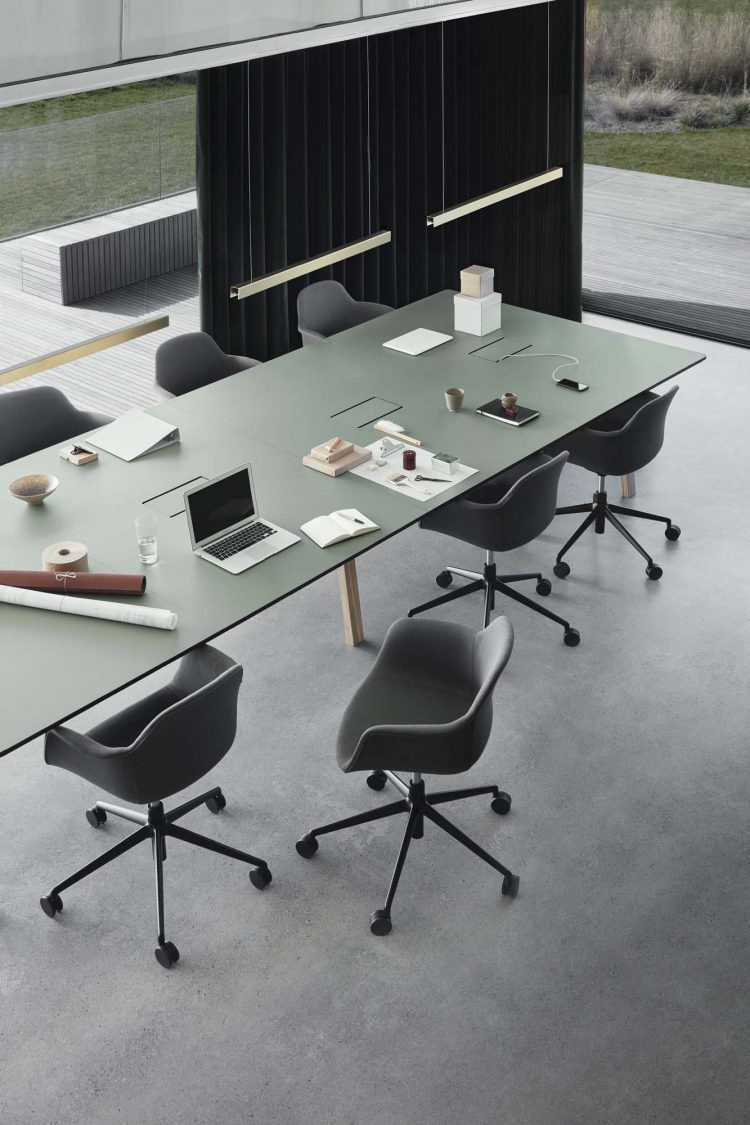 FORM & FUNCTION
Facit brings warmth and sophistication to workspaces. Fluid geometries, softened edges and solid wood legs introduce natural elements into the workplace – helping us to find places we love to be. Facit Unlimited is completely flexible, ensuring it can adapt to the needs of any organisation, activity or group size.
To retain the sleek profile of the FACIT, power and data is integrated into the leg of the table through a magnetised panel. Tabletops are available in a wide range of finishes and frames in a selection of oak finishes.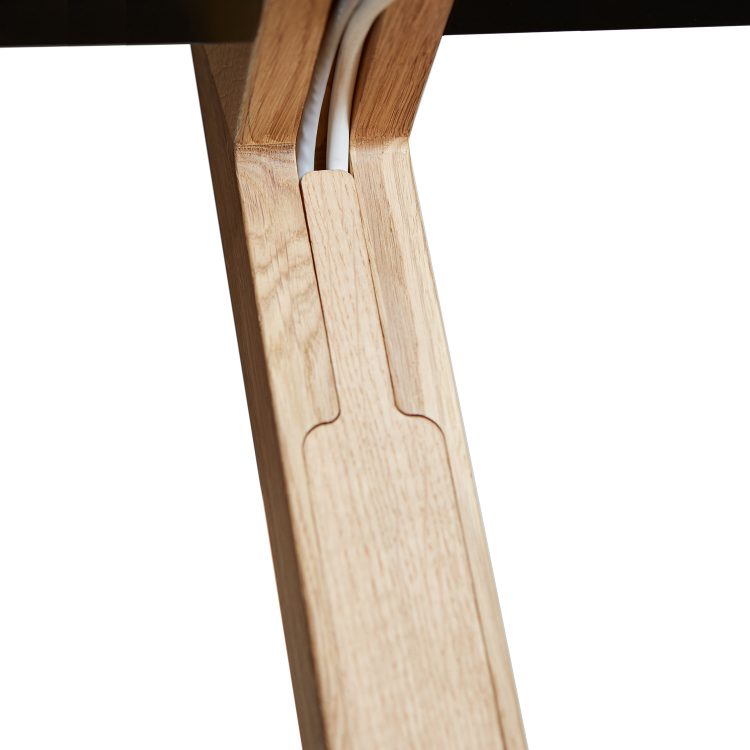 OPTIONS
Facit is designed with flexibility and versatility in mind. With an expansive range of heights and lengths, and surface options of veneers, laminates, solid woods and more, Facit helps support your entire work experience.