Interview with Majenta Solutions
Ahead of Designjunction 2018, we talk to digital strategists, Majenta Solutions about virtual reality technology and designing the future.
Visit us at Stand F37, Doon Street, Designjunction to experience Icons of Denmark through Virtual Reality.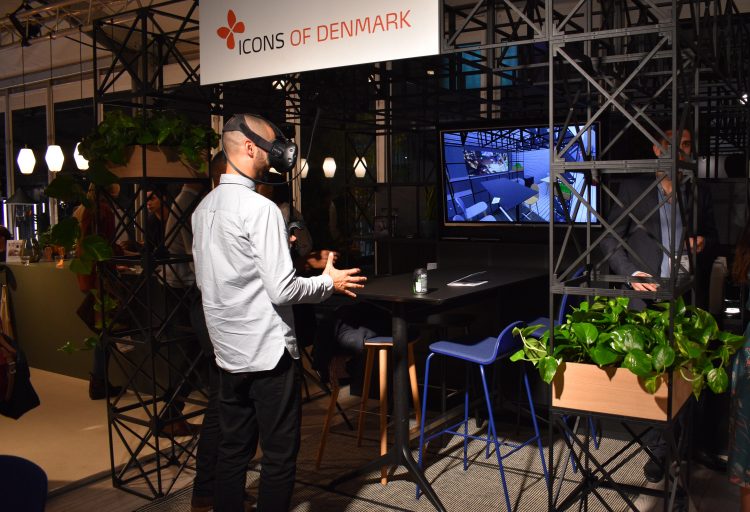 How is VR Technology being used as a design tool?
Virtual Reality has been becoming more influential as it has become more accessible to design teams. Previously, reviewing a design change would involve revisiting the original design, making the amendments and then generating a new render to visualise it in a real-life scenario.
VR has revolutionised this through the ability to make changes instantaneously to either a product or environment depending on its application. This allows the design team to work more efficiently when manipulating a design to reach an end goal. This also makes relaying design changes to other teams easier as the immersive environment can be remotely shared, improving collaboration irrespective of geographical location. VR also allows people to make more informed decisions regardless of whether or not they have a design background, this is applicable in a considerable number of scenarios, from key influencers on major projects to members of the public on a consumer level.
Can you tell us some more interesting ways the tech is being used?
VR is often associated with the Automotive Industry as it has a strong background here, but VR isn't just for Manufacturers. Some Manufacturers have a more mature offering such as car configurators at showrooms that gives customers a unique and bespoke purchasing experience. A lot of these principles carry across to what Icons of Denmark are demonstrating at Designjunction; giving the end user the power to visualise a personal design/configuration.
There are however some other applications that we've been exposed to, Health and safety is an area that VR is proving its value. Once a construction project site has been placed into an immersive environment you then can complete site inductions, health and safety briefings and hazard surveys all from the comfort of the office, irrespective of your location. VR is also being utilised by trainee Doctors and Surgeons to simulate real-life procedures.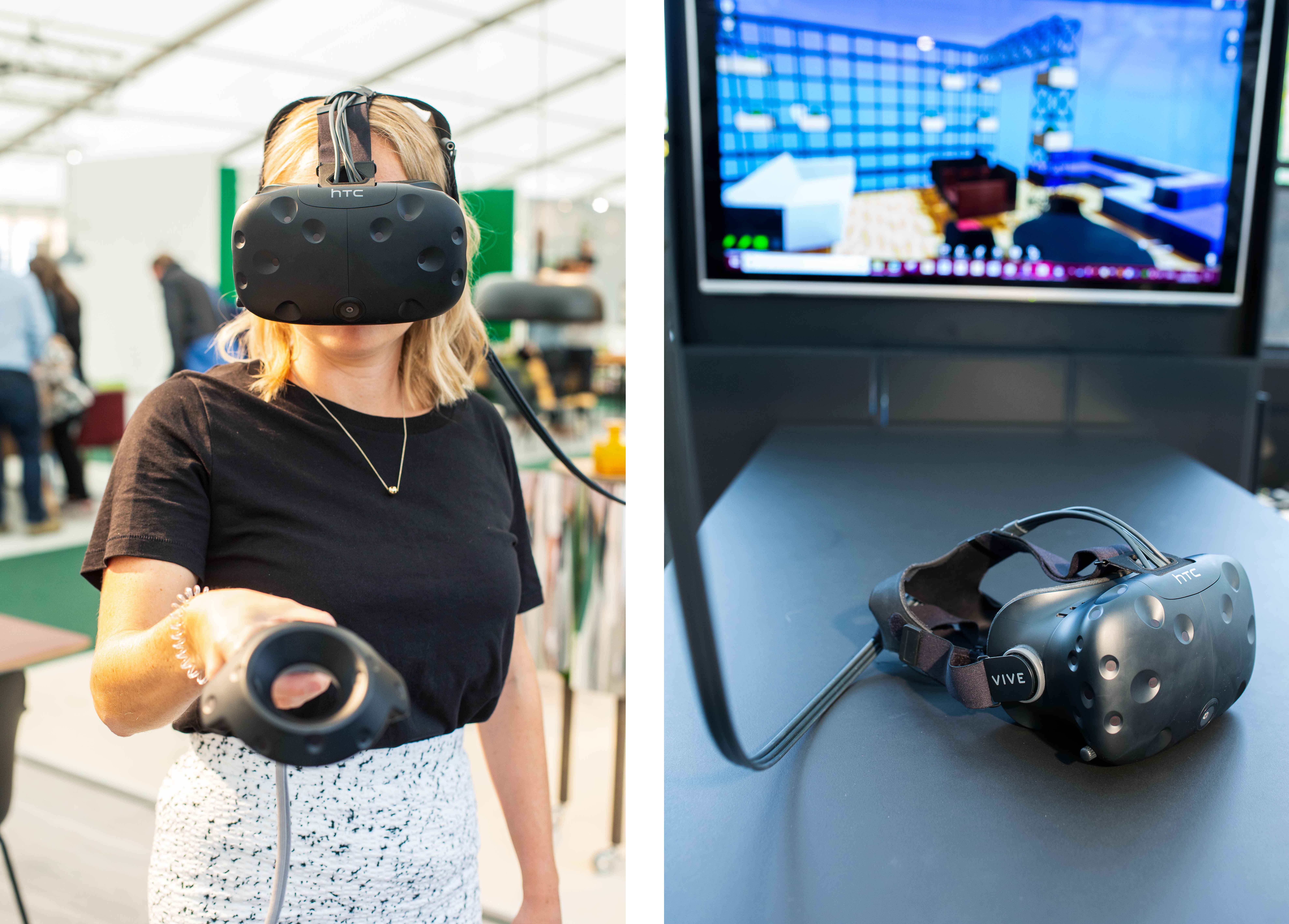 Why do you think VR is making waves in the design community?
We all enjoy being exposed to new innovative ways of viewing and interrogating designs. VR is making such an impact because it is the next step beyond 3D modelling and realistic renders. It is the ability to put yourself into a design in a relatively simple workflow. The quality and interaction within the experience have always been dependant on the resource you have available, but a good quality VR environment is a lot more obtainable than it was previously. You can also include non-CAD users; improving collaboration on projects as you would only need access to the hardware to view someone's design, not a wealth of experience navigating a CAD interface. Ultimately it is aesthetic, and we as humans naturally find this exciting as well as the possible applications being infinite.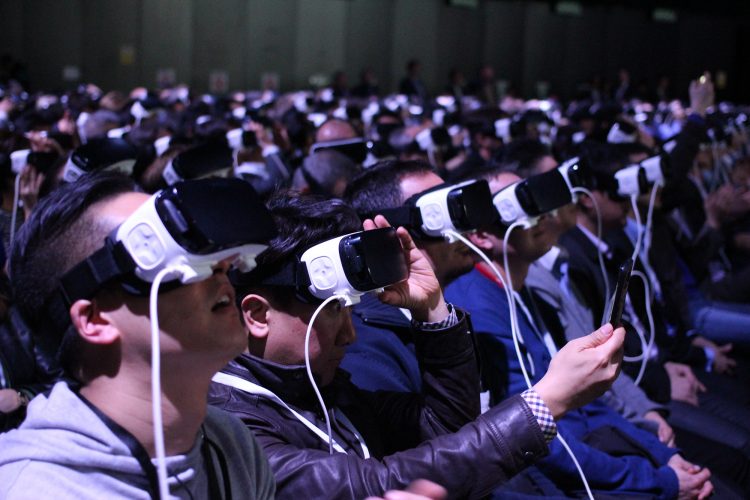 Why is the user's experience or immersion in the environment significant when working with VR technology?
The quality of the VR experience is paramount to the adoption of VR across an organisation.  It is very easy to find a use case for VR in most organisations (especially in design), but to see a transformative impact on a business, it is crucial that your use-case(s) for VR are accurately defined.  VR should be a tool used form Director to Shop Floor; it should democratise complex information to non-technical users. To achieve this a fundamental understanding of your companies VR user base and the information you are looking to communicate are required.  If VR is siloed to a single department other areas of the organisation won't see the benefits, our experience in both large OEMs and SMEs shows that when everyone can use the tools available, the advantage can be huge. Imagine the marketing team with a fantastic understanding of products at the correct scale before a physical prototype has been modelled.  Imagine onboarding a new recruit and introducing them to the full product range without a laborious visit to the offsite warehouse.
Templates for creating a VR environment are now much more readily available, which allows anyone to start experimenting with VR. These templates enable in-house teams to develop high-end visuals of their ideas and designs. However, a lot of people believe that you can just throw geometry into a VR scene, and it will immediately look good, but this is not the case.
It is essential to learn how to narrate a VR scene to create an authentic presence. Presence is the feeling that you are immersed in the virtual world, to make someone believe that they are experiencing another world is a powerful thing. Presence won't be gained if the VR experience isn't user-friendly but is vital for the value of VR is to be understood.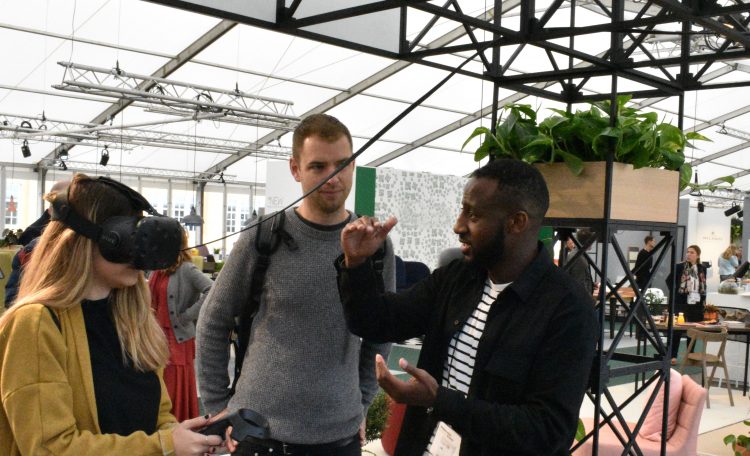 Where do you think the future of the VR technology is heading?
It is often difficult to predict the way this technology will develop because it is moving at such a pace.  Many of the things we anticipated would take many years have been achieved in months. Its fair to say that the quality of images resolution and HMD form-factor will continue to improve but as the technology becomes ubiquitous, we will see development accelerate exponentially in directions we can't imagine right now for example when universal 5G connections are available everyone will be able to stream VR experiences wirelessly via our mobile devices.  We believe we will see more hybrid Mixed Reality systems for enterprise enter the market. Along with VR, Augmented Reality will play an increasing role within design and design review gateways. We have already seen with some of our customers incorporate these immersive tools into their business, and VR is used daily in multiple departments. While consumer trends change and fewer people physically go shopping, the number of HMDs continue to increase in the consumer space.  This provides new opportunities for businesses to deliver compelling sales and marketing activities direct to consumer.
Numerous industries are adopting VR and the diversity of how VR can be used sets to be very exciting for 2019.  For example, an everyday occurrence such as shopping may have previously seemed weird for people to experience though VR but is becoming a reality. Brands such as Amazon have spent a tremendous amount of money setting up their AR and VR apps so that people can shop through VR. Users can configure new outfits; they can see what a garment looks in their size, as part of an outfit and they can even put the clothes on to their bodies. Members of the public who possibly thought they would never try VR will find it in their everyday life very soon.
VR has a new pivotal role in brain surgery, and we'll start to see it play a unique position in patient care. For example: when patients are due to be treated or operated on, and a healthcare professional is explaining a condition, they can show 3D data in a VR environment to demonstrate and explain procedures using scans from an MRI and CAT scans, rather than the traditional stereotype of a plastic skeleton. Using VR in this way could be powerful, allowing doctors and nurses to show a greater depth of empathy by helping their patients feel more in control of their condition and involved with their treatment, as they will have a visual understanding of the issue and the solution.