Interview with Hee Welling: Launch of the 4T System
On the launch of the 4T System, Jesper Jensen, Owner of Icons of Denmark spoke with Hee Welling, designer of the 4T System, to chat about how the system evolved and why it will add flexibility of choice to both designers, and users of the system, for workplace environments now and into the future.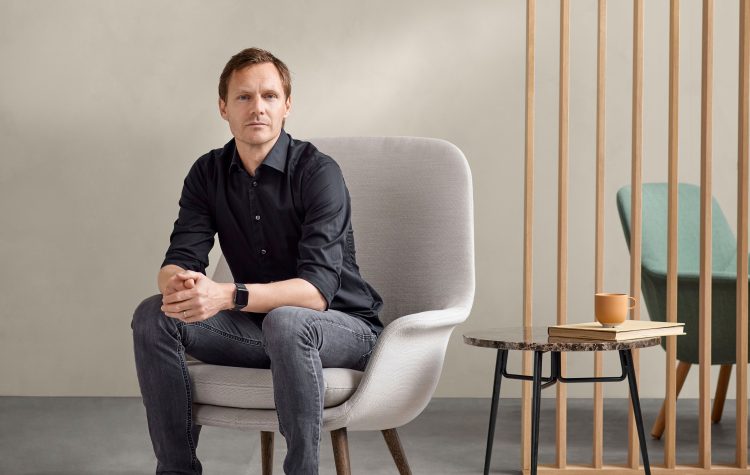 JJ: The 4T system you have designed for Icons is an ambitious product. When I approached you to explore a design, what was it about our concept that interested you?
HW: I agree, the 4T is an ambitious product line. It is like opening up Pandora's Box when you work on a project like this, because there are so many directions you could move in, but this is also a very interesting part of it – you dig into the concept, find the different limits and possibilities of the system.
When we started developing the 4T, it was meant to be a work storage system attached to the Kant table. Then during the process, which is normal in any project, you start off with one direction and it changes due to the result of client requests, or physical challenges you discover with materials through prototyping.
The whole concept of making a system that can work as walls, as dividers, as booths, is really interesting. I think zoning is a common challenge in the market right now, that we needed to find an adaptable solution for. The way people are travelling, moving around and using environments, has changed a lot for office spaces, and this system helps support these changes.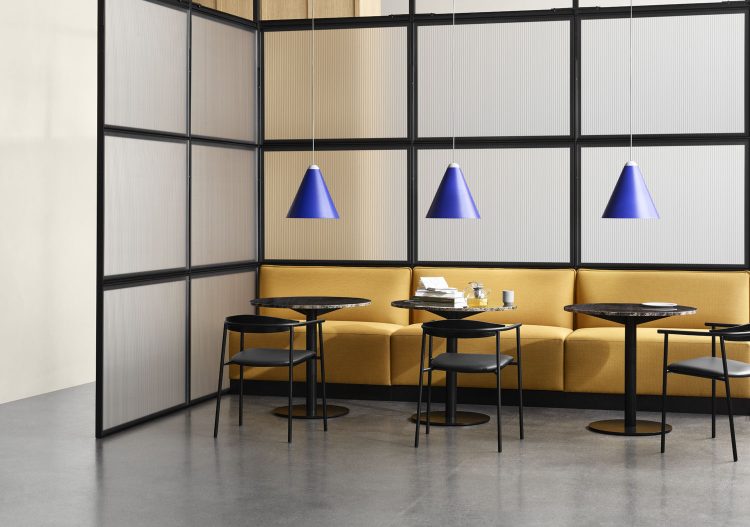 JJ: Being a creative and adaptable system, what was your approach to designing the 4T? Did this differ to how you have created other products in the past?
HW: The main difference with a system like this – when you first start – you have no idea how it will be constructed. I think it is a matter of starting with a blank page, being open-minded, understanding what currently exists in the market, and then being conscious of not repeating this. Then, making sure we can solve as many of the challenges as possible. The aim should be to find out the strengths of the system, and make sure the strengths can fulfil these tasks.
A project like this is impossible to do as a single person or company. Everyone who was involved in the 4T project added knowledge and skill, which is why we ended up with a system better than anything we could have achieved separately. This is a great way to work: when you work with skilled people who know what they want, have good ideas and suggestions, it just makes things better.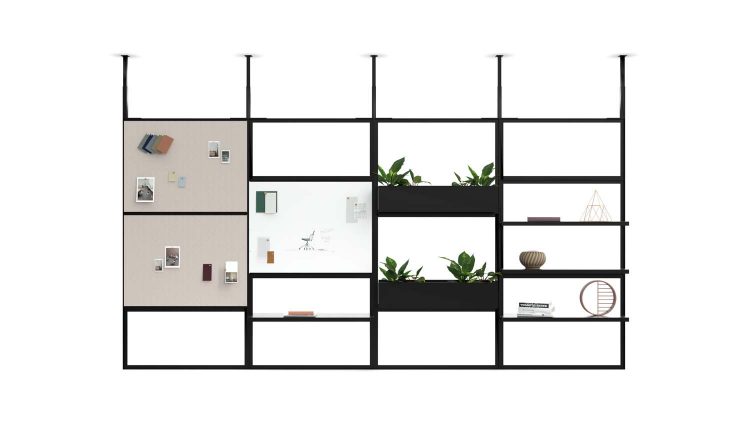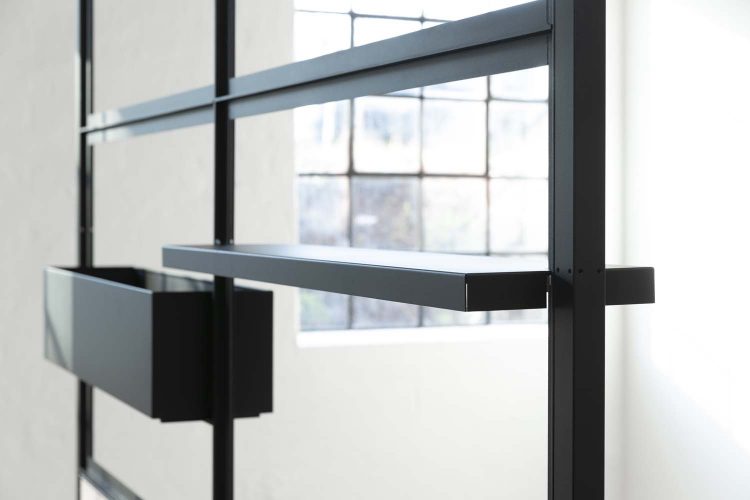 JJ: How do you think 4T can contribute to more sustainable workplace environments, given the adaptability of the materials and flexibility it affords in meeting future needs?
HW: The system is constructed in a very sustainable manner, and there are no limits. We separated out the materials. None of the components are made in a way that they can't be detached afterwards. This makes it is a long-lasting system – you can always add or remove different panels which helps change the expression and the functionality. This system can be used for many years and hopefully passed on to the next owner of the location or the office – or taken with you.
JJ: We talk a lot at Icons about flexible furniture and how our products can support flexibility in the workplace. The post-Covid workplace will rely on these factors to keep it relevant. How do you think the 4T system will contribute to this?
HW: I think 4T is spot on. It is ultimately the 'ease' of it that will really appeal.
We made some videos to see in real life how long it takes to assemble a wall system, to see if it is possible for just one person to build or do you need two? When you do these things you find out the true product capability. It is easy to draw things and have the ideas we have, to start producing them on the computer, but trying them out physically is so rewarding as a designer because you understand the limits, and how it will be experienced by users.
When we did that, we found out it is a really hard-working system. When it is connected with corner posts, or through the ceiling or attached to a wall, it is stable, good looking and simple. 4T has turned out to be a product I am really very proud of.
JJ: You have created a number of workplace specific products for Icons. What is most exciting (and at times challenging) about designing furniture for the workplace?
HW: The workplace has changed a lot. A few years ago, the workplace was quite 'copy and paste', from one office to another. Right now, people want to put their own personal touch on it, a more 'homey' feeling of warmth – creating a place where they really like to be, rather than somewhere which looks very industrial.
I think it is a healthy journey for humans in general, we spend a lot of hours in the office. It is nice to be surrounded by nice products, nice quality, nice detailing. Once again, the 4T system really helps with this. You can fit it in anywhere. It can be so many different things and can change it when you need to. You can have it for a few years, if it gets scratched you repaint the frames, you shift the panels to a different fabric or add more transparency.
Hopefully, this is a system that can be part of the journey of the evolving workplace. An evolution that is still going on. By having these different possibilities, the 4T system will be part of the journey of the customers who purchase it in future too. This is a system that will grow and adapt, as people see the possibilities it provides.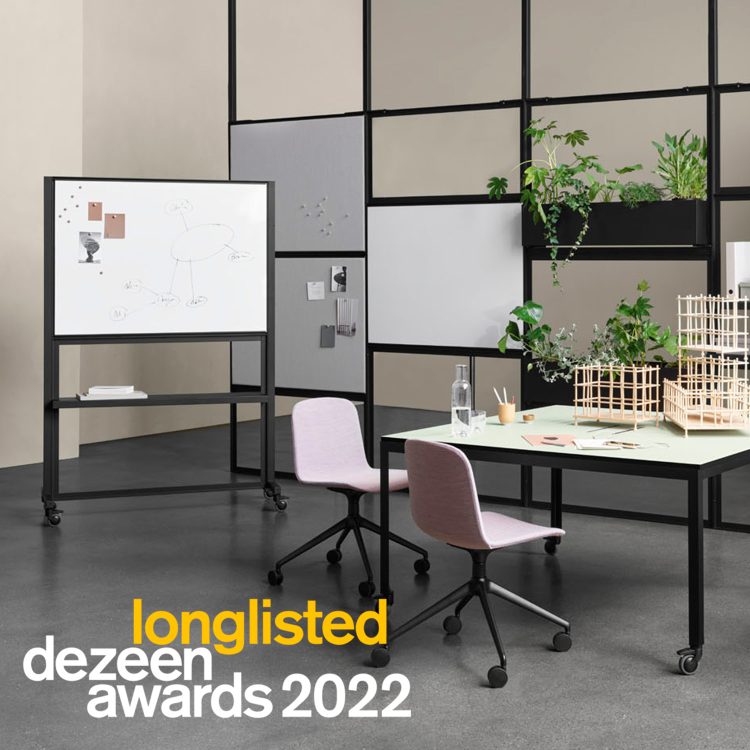 JJ: Your product range is a celebration of the Danish design tradition of 'form follows function' with a focus on refined silhouettes. When designing a product what inspires you?
HW: I am not a person that needs to go the forest, or to sit down in a zen environment and 'it' just comes to me. For me it is hard work. The more you start to work with a person or business, find out limitations of a brief, possibilities, researching materials, new ways of approaching production: all these things, I think the inspiration comes from there.
I try to be open-minded. There are so many well-designed products in the world. Look at the car industry, they are way ahead in a lot of technical aspects and how everything can be combined in a simple, cost efficient way. Also, new materials: a new way of making plastic (from traditional to bio plastics, where we make it from not just plants, but leftover plants). There are so many things going on. I think if you just open your eyes, and see what is going on in the world, there are many things to be inspired by. That is just my philosophy.