Interview: Mads Sorensen from Sorensen Leather
Sorensen Leather has been inspiring the furniture industry with their beautiful, high quality leather since 1973 when Arne Sorensen founded the company. We chatted with Mads Sorensen, Sales Director & Partner of the brand about this fascinating world and why there is no such thing as the wrong leather.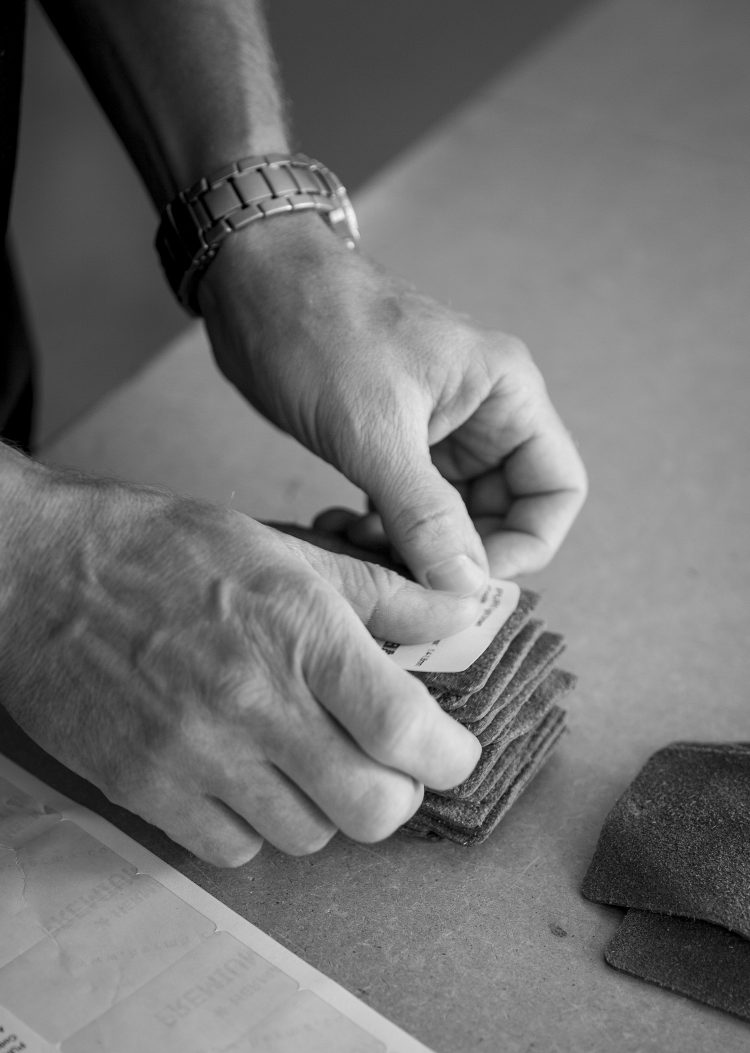 Sorensen Leather is a family business that was founded back in 1973. Can you tell us a bit more about how it all began?
My father founded Sorensen Leather in the garage of his home in Egaa, Denmark. He started his career selling parts for the furniture industry but discovered the profession lacked a high-quality leather producer. From here, my father decided to get move the leather industry to produce top-grain hides for furniture.  
As the business took off, he moved out of the garage and when I joined the business in 2001, we moved to the outskirts of Aarhus, the second largest city in Denmark. The business kept growing, and we doubled our space a couple of years later. My sister Louise joined the company in 2007, and in 2018 we took over the ownership of Sorensen leather from my father. Last year we moved our headquarters to Lystrup, just outside of Aarhus, Denmark.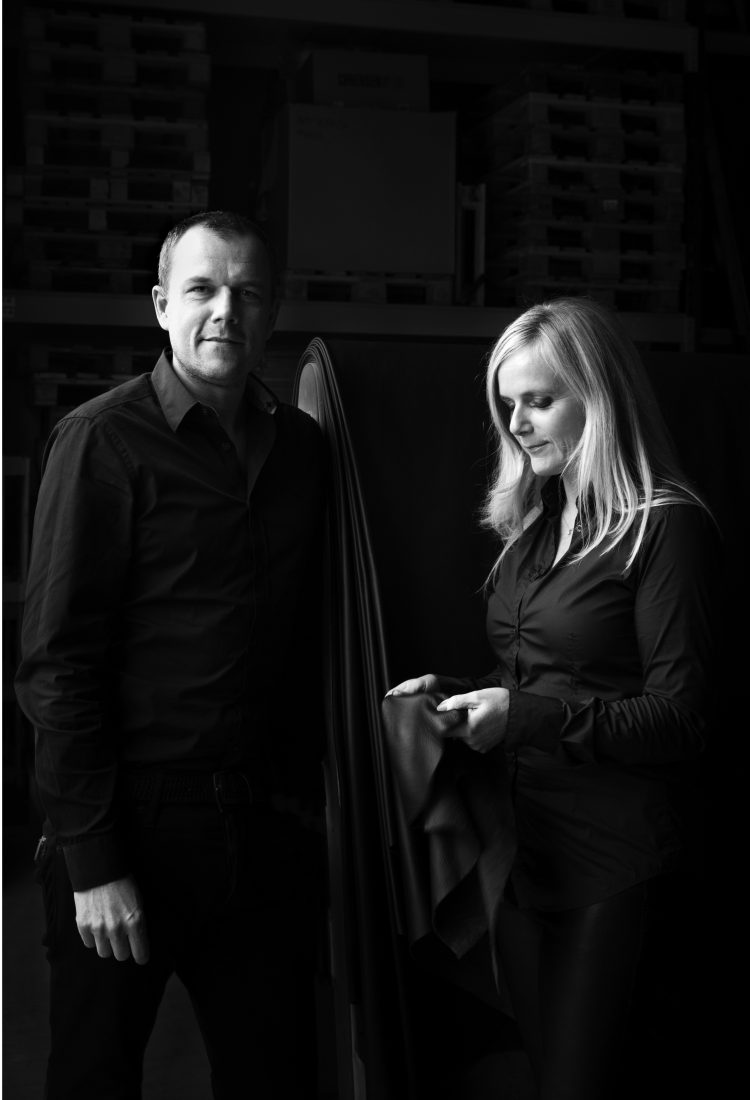 As a Sales Director & Partner in Sorensen Leather you play a pivotal role in the business. What does an average day look like for you?
I travel a lot, probably 100-120 days a year, so no two days are the same for me! When I'm not travelling, I take my daughter to school in the morning and then I either go to the office or I visit some of our fantastic loyal customers around Denmark to follow up on current collaborations and discuss with them future collections, colours and products. From this, I work with them to select the leather they use to upholster their peices which they often show at international design fairs throughout the year. I really do love all my customers, and the relationship with most of them go way back!
Same goes with Icons of Denmark – we have known each other since Icons of Denmark was founded 10 years ago, but our collaboration really took off when they started designing and manufacturing their own products a couple of years ago.
When I'm in the office, I spend time with our sales team, speak with agents from around the world. I also thoroughly enjoy being in our workshop, studying the leather pieces and ensuring the best quality hides and products are represented by Sorensen leather. I really do love all aspects of my work.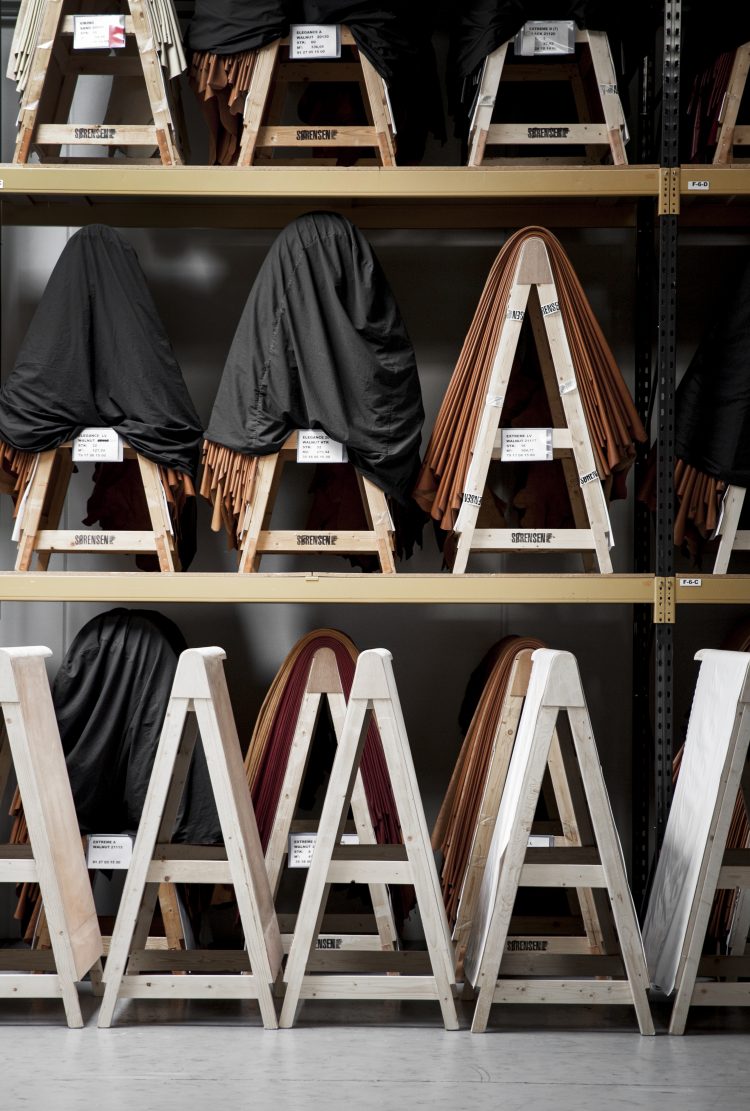 What inspires you to seek new ways of taking leather beyond the typical or traditional?
Our customers! Our relationships with customers have changed a lot over the last 5-10 years, and we now collaborate with them a lot more to advise and create. Whereas before it was a more traditional customer/supplier relationship. It feels great to be more involved; to discuss, agree and develop together – and the benefits between us are mutually beneficial. Over the last 3-4 years, we've worked closely with Norm Architects on our new visual identity and brand look, and I've learned a lot about the importance of social media, colours, sales tools and much more.
This transition for us as a brand has opened up for so many exciting collaborations with many different designers and furniture manufacturers. Nowadays leather is not just being used for furniture, but for a ton of different accessories such as wall coverings for acoustics, handrails, table runners and many other exciting things. Leather has become a more interesting material than before, and the different tanning methods, thicknesses, colours make leather a very interesting tool for designers.
Can you give an example of an innovative leather application in interior design?
We have used leather for hand rails, bed boards, table tops, wall panelling and the ceiling of the Royal Danish Opera House – there are so many examples of creative applications of leathers.
Recently we were specified in a restaurant to make table coverings for their dining area. My client discovered that a hospitality grade textile only had a life of 6 months with daily use, however, the leather I suggested from Sorensen would last 12-18 months with constant use. This exemplified how well leather can last in a commercial environment, while also offering a more luxurious aesthetic. Leather usually lasts up to 3 times longer than many textiles, my case in point with the car and airline industry which has been using leather since the beginning!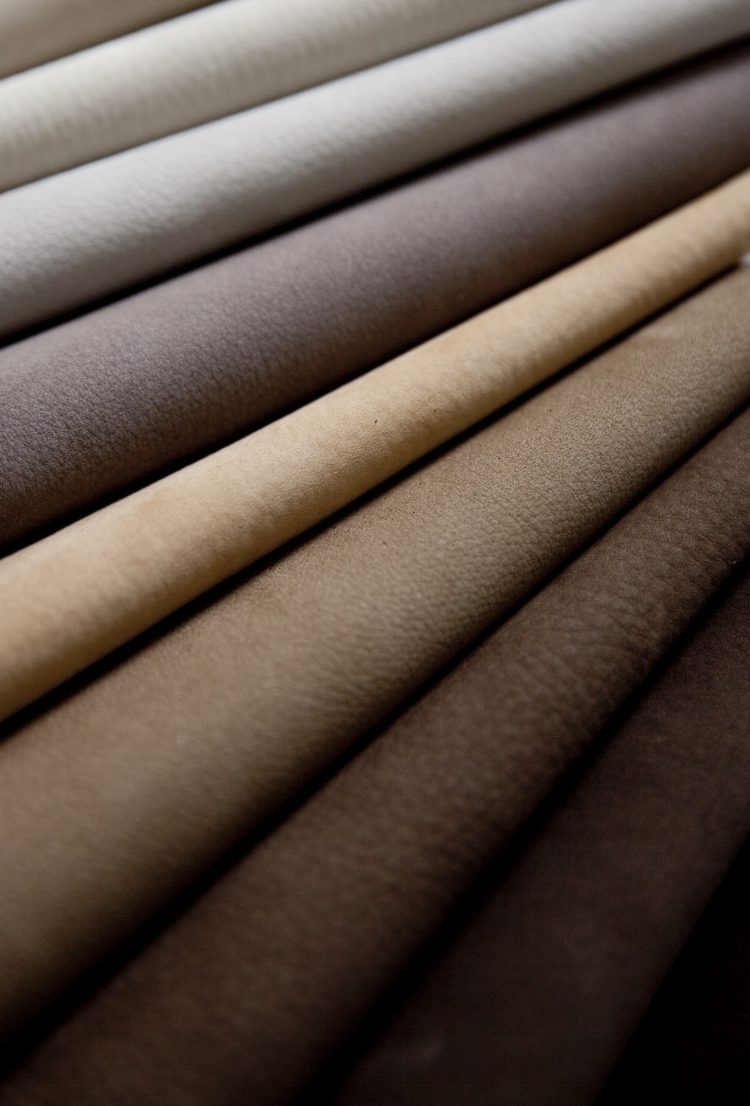 Are there any facts about leather that often surprise people?
Working with leather is not just about getting the colour right. At Sorensen, the focus is on choosing the right grade of leather based on the environment, project or piece of furniture. Designers are often surprised to learn that not all leathers are the same.
All leathers have different attributes and thicknesses based on the way the leather has been worked, so which grain, or grade of leather to go for depends on a number of criteria. Do you need something durable or decorative? Trendy or timeless? What sort of space is it for?
Any last thoughts for us?
It´s about choosing the right leather, for the right place/project/furniture, there is no such thing as the wrong leather – only the wrong explanation.