Icons evolving experience with BIM
Icons of Denmark has been working with 3D models since day one. However, in recent years, we have been working towards improving the 3D resources that we can share with our clients.
With this in mind, we have increased our technical capacity to offer BIM (Building Information Modelling) to our clients. From originally offering early generation Revit files in 2018, we have relaunched our digital product offering as BIMscript on bimobject.com. BIMscript is an innovative approach to digital construction which gives industry professionals access to multiple file formats of our product catalogue.
For us, a key benefit of BIM is enabling the specification of our products throughout the design process. Our customers are able to use BIM to explore the possibilities of our products and discover the vast variations we can offer to suit the needs of their project.
BIM gives our collaborators and clients full transparency and direct access to our technical information. Supplying our Architects and Designers with this data and our entire product offering on bimobject.com allows us to speak their language – we can better understand what support designers need and are able to provide this as part of our everyday service.

Icons evolving experience with BIM
Our background working with 3D visualisation is driving us to explore BIM further as the technology evolves: about visualising our products, how they work for real-life projects and how we can implement them within projects.
Our collection supports the needs of the modern workplace by offering flexible solutions. Using BIMscript, designers and architects are able to apply our products in 3D formats that help them: solving workplace challenges which are often hard to iron out without physically seeing the product. These discoveries replicate real life moments, helping contribute to an intuitive office environment that changes based on business needs.
"The introduction of BIM has in recent years disrupted the architecture and design industry. For Icons, our recent move from Revit to BIMscript has increased our capabilities in supporting and engaging with architects and designers working with our furniture and systems around the world.
– Jesper Jensen, Owner & Director, Icons of Denmark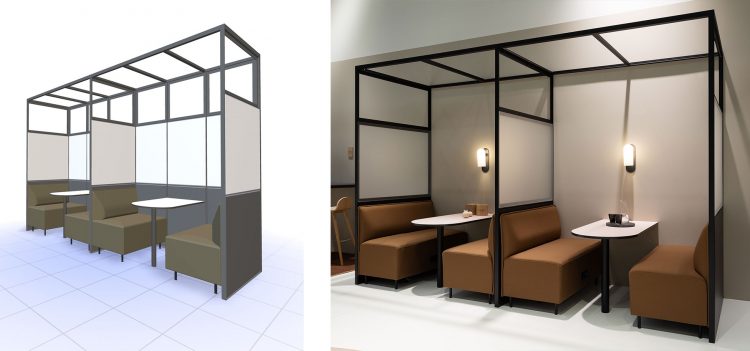 What is BIMscript?
Having first joined BIMobject in 2018, we are now in our third year of being on the platform and have evolved all of our models to be BIMscript – an innovative tool that allows data to be converted into multiple formats.
"From a single digital content model, BIMscript simultaneously creates digital building product content to be used in many of the most popular building modelling software systems."
[reference: http://blog.rhino3d.com/2019/08/bimscript-by-bimobject.html]
BIMScript converts the single source of data (produced originally in Revit) to offer the user a format that suits their requirements, whether it is a ArchiCAD or DWG file, Sketchup or 3ds.
An International Reach
Our growth in the Nordics and wider Europe has largely contributed to our decision to move from pure Revit file use, addressing the needs of the global design community. Hosting our content on the BIMobject platform enables us to expose our products to over a million registered and active users, optimising how they approach their projects.
It has helped Icons strengthen our digital presence and ensure we are accessible to architects, designers and end-users across the wider international market, no matter where they are based.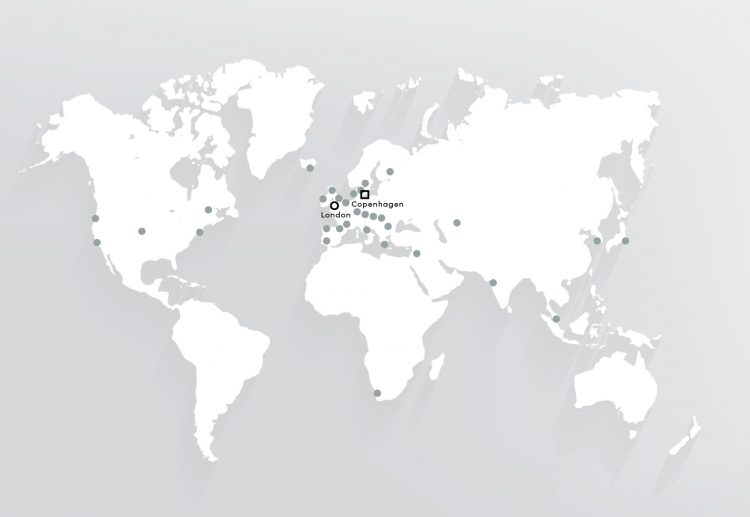 How does BIMscript help create a more sustainable project?
Our presence on BIMObject contributes to a more sustainable world, as it supports a cleverer use and application of products. By being present on the platform, we are giving designers and architects the ability to visualise and imagine our product in their end-user's space, ahead of time, supporting economies of scale, longevity of use and confidence in decision making.
72% of BIM users and 64% of non-users agree that it reduces the risk of problems arising throughout the project process (10th Annual BIM Report, 2020)
Every step of the process where BIM saves time, improves efficiency, and reduces errors, provides an opportunity for a project's lifelong environmental impact to be reduced. With this in mind, whether it is our off-the-shelf banquette sofa solution or the 4T System, which challenges conventional inflexible joinery solutions for zoning space, we provide products which are more efficient, reconfigurable and long lasting.
From thinking digital to building digital
By offering our entire product catalogue as BIMscript, we are able to address the innate need for designers to be able to access furniture within the world of digital construction. BIMscript acts as a single source of truth – providing designers with data that is accurate and up to date.
Through this, we can continue our aim to offer transparency within our product information, promote sustainable practices, and speak the language of our customers and partners – remaining informed, active collaborators within their projects.
Want to learn more about our journey within digital construction and BIM? Read BIMobject's interview with Jesper Jensen, or explore our product family here.