Highlights: Our first Trends & Traditions in Copenhagen
Last Thursday marked a series of firsts for Icons. It was our first time exhibiting at Trends and Traditions with the new identity and a range of new products – providing the perfect opportunity to introduce ourselves to the Danish markets.
Set within the industrial confines of a locomotive workshop, the fair brings together more than 130 international exhibitors and over 3,000 visitors and explores the latest trends emerging from Scandinavia.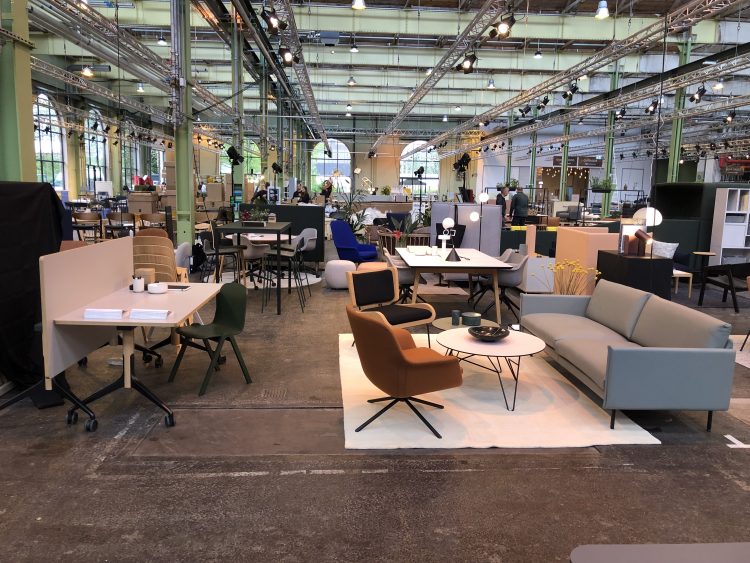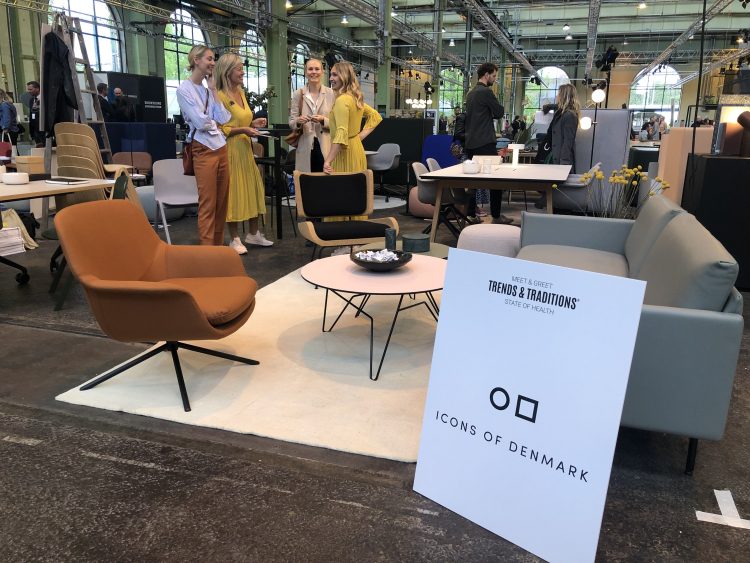 We presented a variety of new product families (and several familiar series with inspirational new twists) launched as part of our 2019/2020 collection The Elements of Work.
The new Sky Wood, our stackable wooden chair was debuted at Trends and Traditions. Designed by Mia Lagerman, the chair is available in three finishes (bottle green, nature and grey).
The Bark Lounge chair, a fully recyclable, sustainably produced product was shown for the first time as part of our collection. Designer Rikke Hagen was selected as a participant of the Danish Design Makers collective at the 2017 Stockholm Furniture fair where the chair was discovered.
Alongside the Bark Lounge, a significant addition to the icons collection was the Smile Lounge. A revision of the Smile chair, the lounge version is a soft organic design by Hee Welling and is available as a low or high back with metal or wood base.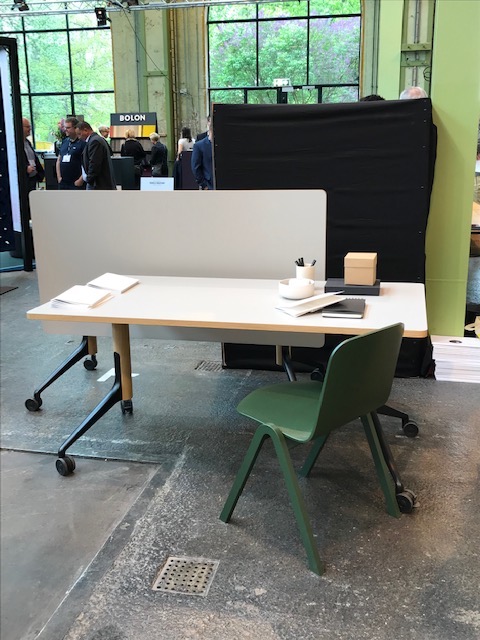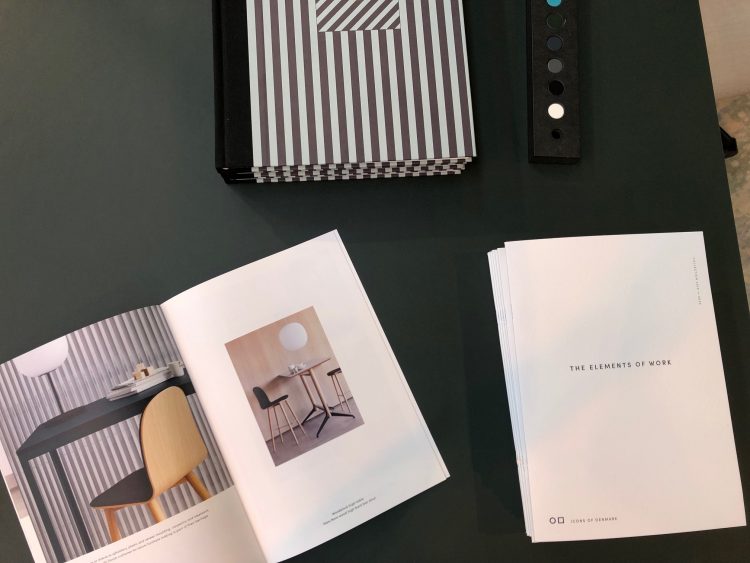 We showed a teaser from the upcoming lookbook, based around the activities we undertake in the modern workplace.
The activities we undertake at work may vary and we need spaces, products and ideas to encourage our interaction. The furniture we present is made for the workplace and the different elements of working life we experience.