Designer Interview: Rikke Hagen
Rikke Hagen is a Danish designer inspired by simple design solutions formalised with new technologies and materials.
Bringing products to the market which contribute to the global world of design, Hagen experiments with unconventional materials such as cork to bring her concepts to life. We caught up with Rikke to find out the latest on her inspirations and design processes.
What sparks your interest when designing something new?
My approach to designing is to find simple, obvious yet poetic solutions. I get inspired by the world – people, nature, art, thought leaders, new technology, and new materials. I'm looking for knowledge in and of the world around me. My curiosity is my tool for designing. I'm always on the hunt, and I don't just have one focus. I'm a radar.
How do you feel the world of design is changing?
Sustainability has really become a vitally important issue in design – the agenda has really moved on at this point from architecture and engineering to even urban planning. With this in mind, it's a complicated process just with furniture design to encompass materials, production and the entire lifecycle of the product.
You describe your design approach as "straightforward, positive and functional". Tell us a little about this design process when creating the Bark Chair.
Bark is a lounge chair made of cork oak and was created in the meeting between a 5-axis CNC router and a basic understanding of good old craftsmanship. The chair is deeply rooted in the understanding of craftsmanship, materials and an honest approach to form and function.
I am extremely fascinated by cork as a material. We know cork from smaller objects such as tabletops and stoppers, but when working with the material on a large scale, the properties come out really well. Cork is biodegradable and reusable – aspects that are vital in modern furniture. It provides thermal and acoustic insulation, as well as being extremely durable. It is impermeable to liquids and is elastic – it's even fire resistant.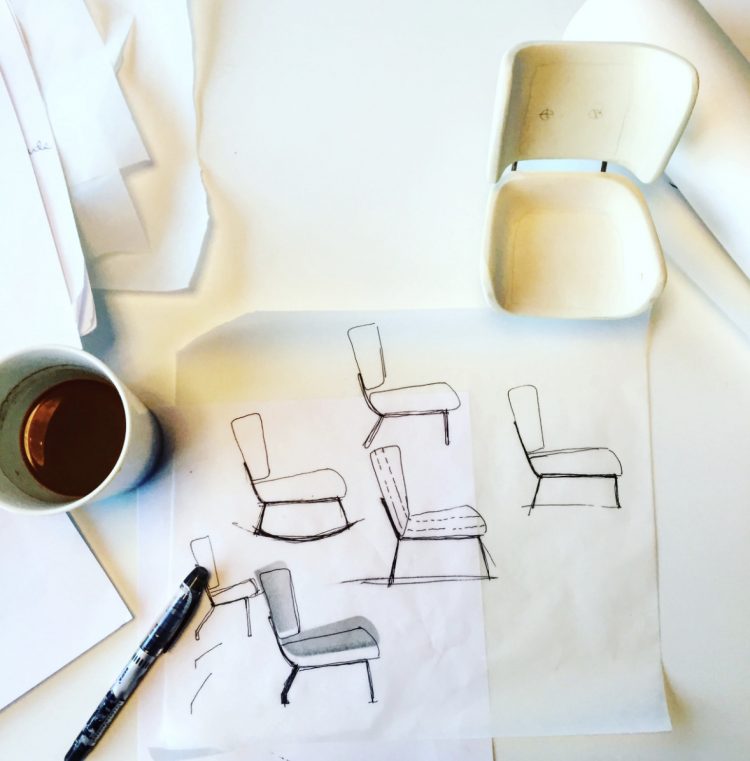 Your projects often involve materials such as wood and stone. What are the qualities and characteristics that these natural materials give to your work?
I am attracted to the beauty and tactility of the materials. And the aesthetics that these materials produce is for me just as important as form and function is. We often consider aesthetics as a later adornment or accessory to design. For me, it is a combination of structure, function and aesthetic values.