Designer Interview: Peter Barreth
Peter Barreth comes from a family with a long history of furniture making – honing an invaluable education and exceptional skills. With roots in traditional construction and upholstery techniques Peter reinterprets the mid-century design philosophy for modern environments.
Read on to learn more about his theories on design and how he approaches the craft of furniture making.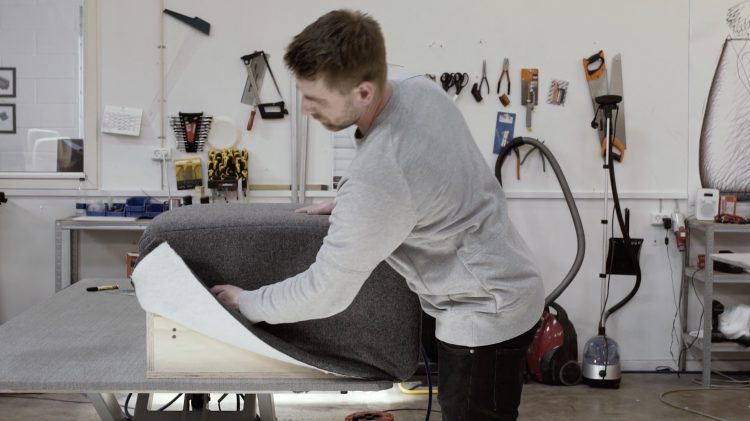 Icons: You come from a family with a long history of upholstery and furniture design. How do you find this influences your practice?
PB: I have learnt the skills of upholstery and sofa design from when I was very young, being surrounded by my family members who were in the trade. It influences me in the sense that I have learned how important it is to be close to the source of manufacturing, always taking a hands on approach to development and design to make sure that the product is of the utmost quality.
My father was an upholstery manufacturer so I have learnt intimately the processes and possibilities of the upholstery trade so this greatly influences how I design a product. I always aim to have the upholstery as a significant part of the design, as opposed to the afterthought, so it becomes a feature. Many people forget that the design of the upholstery in a sofa is what makes it comfortable, not the other way around.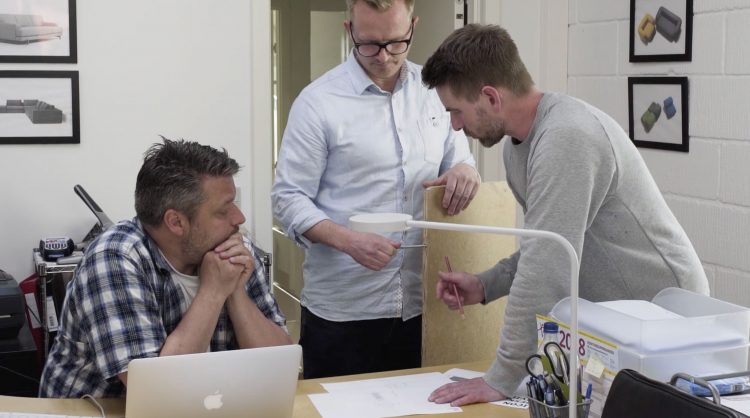 Icons: The sofas you have designed with Icons have features included specifically for the workplace. What do you find is the biggest challenge when designing for the contract market?
PB: For me the biggest challenge is designing a product that can be durable but still aesthetically pleasing. There are many products in the contract furniture market that are purely functional, however many people do not find inspiration in these products. I always aim to design sofas that are a combination of function, aesthetics, and inspiration – and I believe this combination is always seen throughout the most successful Danish designs!
Another challenge is also to forget everything I know about domestic products and incorporate additional features into the sofas. Aspects such as making sure that the seat isn't too low or soft, or that we can integrate power without compromising the design. These are all qualities that you don't necessarily have to think about when designing for the home.
Icons: The EC1 and Bank Sofas are based on modular, reconfigurability. Why is this important to you when developing products?
PB: Being a workplace specific products, it is important to me that the sofas are not only timeless in design but timeless in concept. I want them to be able to be used in different ways and in different environments so that the business who specify the products can keep using them for years to come.
For me reconfigurability is also about sustainability – because the easier it is to repurpose or reconfigure, the more likely it is for the product to stay in use for longer. This is then complimented by the high quality materials that I use in the construction – solid FSC wood, 40-60 kg density foam that doesn't lose its shape over time and durable fabrics and leathers as standard.
Designing products that are also modular are incredibly easy for architects and designers to use within their projects. When you offer a standard set of components, it removes the need for anything too bespoke, which in turn provides simple solutions for Icons' clients.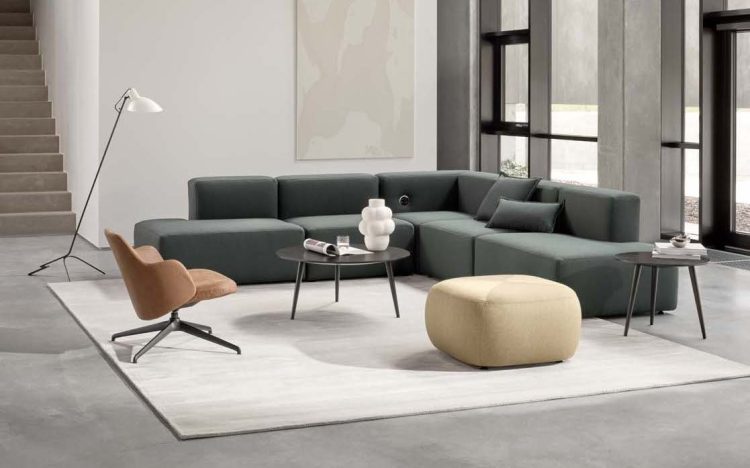 Icons: Where do you find inspiration for your work?
PB: My inspiration mainly comes from the German Bauhaus school, the Danish Design movement and those architectural traditions. The common aspect in these movements is that the designs are clean and use a simple form language. All additional decorations and adornments are cut away, leaving only a refined, elegant form.
When it comes to working on designs, it's quite hard to describe my process of inspiration. It's partly something I imagine; allowing the materials and colours; shapes and trends to flow around your head, and then try and get it all down onto paper… Sometimes the concept comes to you on a single day, and sometimes you may have to work on it for several years!