Q&A: Sandra Genth – Wellbeing and Mental Health
Wellbeing has been part of our everyday vocabulary for quite some time but as we adjust to a new lifestyle of social distancing, our mental health will play an important part in how we get through this difficult time.
So, what should we do to look after ourselves and reduce anxiety during this period of isolation? We caught up with one of our directors Sandra Genth, who looks after the health and wellbeing of our team at Icons, to see what she suggests for getting through the next few months.
Can you tell us who you are and what you do at Icons?
I'm Sandra, Director of Icons of Denmark with Jesper Jensen. Jesper and I work together to develop new products and the company strategy. On a day to day basis I lead the finance and marketing teams and I look after our HR systems.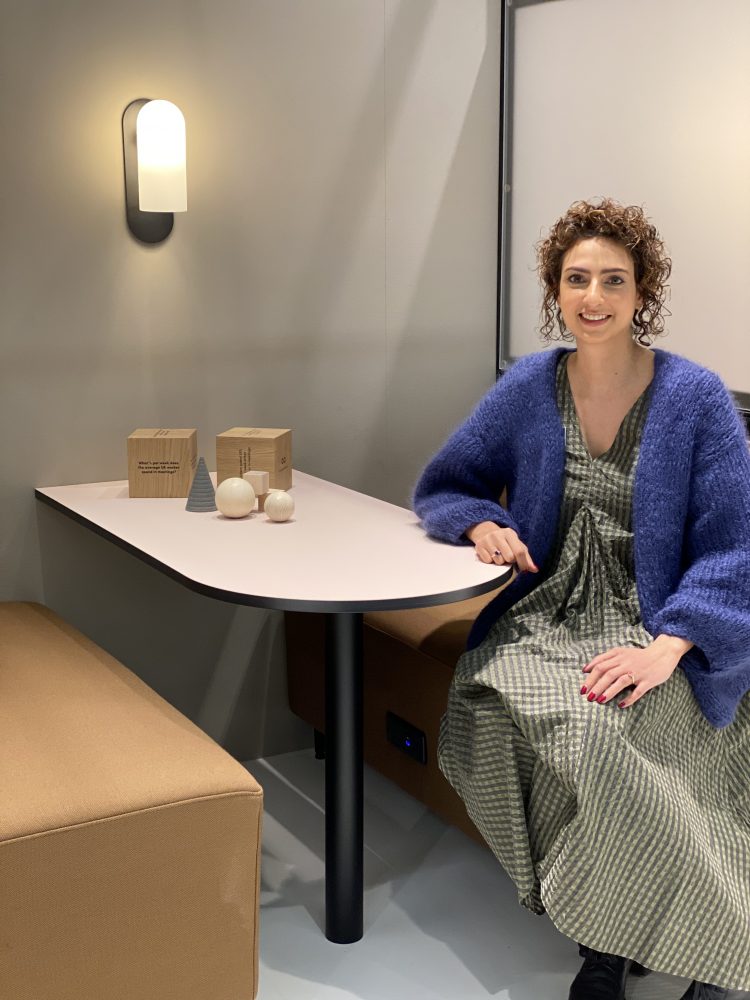 How has the current climate affected your role at Icons? Why is your job so important during this unsettling time?
It has been an unsettling time for all of us, which can have a big impact on wellbeing and mental health for a lot of people. In the last couple of weeks, I have been working hard to ensure the welfare of our team and that they have everything they need as we transition from our HQ to our homes. This not only means assessing their equipment but making sure they are supported emotionally as well. Our team leaders check in with their teams daily, but I make sure to speak to everyone a few times per week to check in. We always have a big group meeting every Monday, so we are using video conferencing to keep that up, so we still feel connected to each other.
It's been great to see our team coming closer together during this time and looking after each other. We are usually all very close but now it's even more of a priority!
I've also been speaking to our production and making a plan for how we can continue to support them over the next few months. They are the backbone of our business so we want to reassure them. I think that we will become even closer after all of this!
Besides continuing our work of course, do you have any suggestions on how we can keep our minds positive and active? What has been working for you the last week?
Continuing with our work certainly helps us to maintain structure in our day to day life. Staying in communication with our production in Denmark, and our clients all over the world is also key for business continuity.
The past week has emphasised how important our colleagues are to all of us. It's been great to keep in touch with everyone regularly to provide a bit of normalcy to the situation. It keeps us connected and makes sure we all feel supported. I've been encouraging everyone to pick up the phone or video chat.
I have found making a short-term plan for what we want to achieve each week really helps to stay motivated and also learning new ways to work remotely.
What have you been doing to cope with the self-isolation?
Spending more time at home means there are a lot of distractions with my two children! But this also means we have been spending more time as a family and being active outside. Gardening, walking together in the park and getting some sunshine has been a huge relief. We are also working hard to stay positive but realistic with the kids, so they don't feel scared and know that this is just temporary. It's kind of what we are doing with our team as well!
How do you see COVID-19 affecting the future of work? Will flexible working become even more common practice, or will people be appreciating the social interaction at work more?
There are always two kinds of people in the office: those that enjoy the independence and the others that crave interaction and need the team. What will come out of this is even more businesses will realise that the flexible approach to working is an important part of the modern workplace. It will mean businesses are more interested in providing good equipment and processes so that people can continue to work efficiently from anywhere.
Maybe we will even see permanent desks disappear altogether and furniture will be flexible, have more options for power integration and promote agility in the office.
Architects have already been designing like this for the past few years. However, flexibility and movement have now been forced upon an entire workforce and I hope businesses will take notice of what the designers have been promoting.
And finally, what are your top tips about working from home?
Good coffee. I can't survive without it!
A comfortable chair and workspace.
Breaking up your day. Remember to take little breaks and keep your step count up!