Royal Bank of Scotland, Edinburgh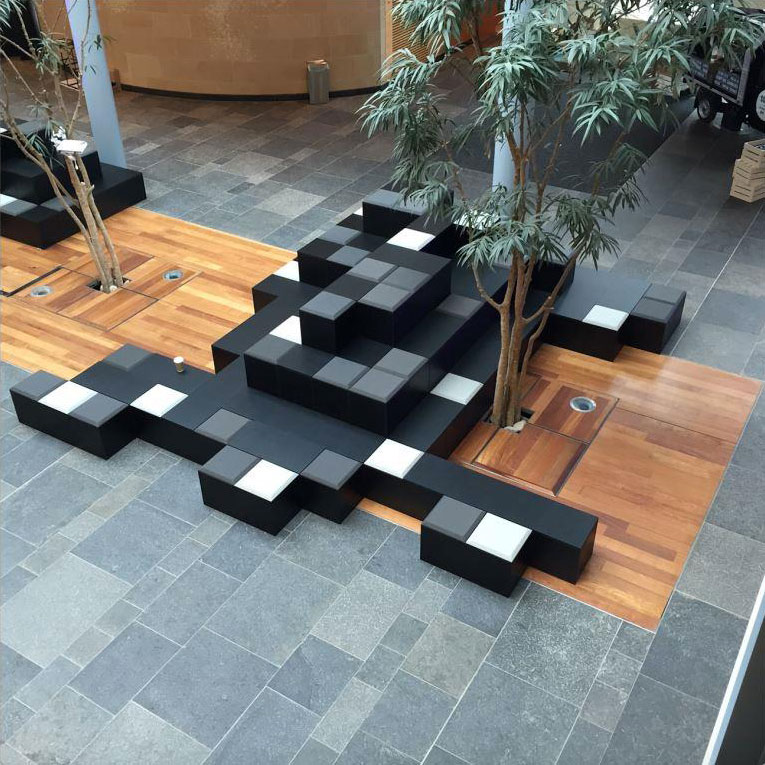 In collaboration with Michael Laird Architects and Tsunami Axis, Icons of Denmark provided GRID structures for the Royal Bank of Scotland Headquarters in Edinburgh. The RBS HQ, also known as Gogarburn, houses 3,200 bank staff members who can enjoy the amazing GRID structures both as a meeting point and an area for  visitors.
The GRID structures, which can seat up to 50 people each, are designed by Michael Laird Architects and the project was managed, delivered and installed by Tsunami Axis. The RBS HQ, set in 100 acres of parkland on the outskirts of Edinburgh, was opened by the Queen in 2005 and includes leisure facilities, parking for 900 cars, an executive wing which housed Goodwin's former office, an on-site replica of a High Street complete with a functioning RBS branch, a Tesco branch, a Starbucks, a hairdressing salon, and weekly street markets.