Designjunction 2016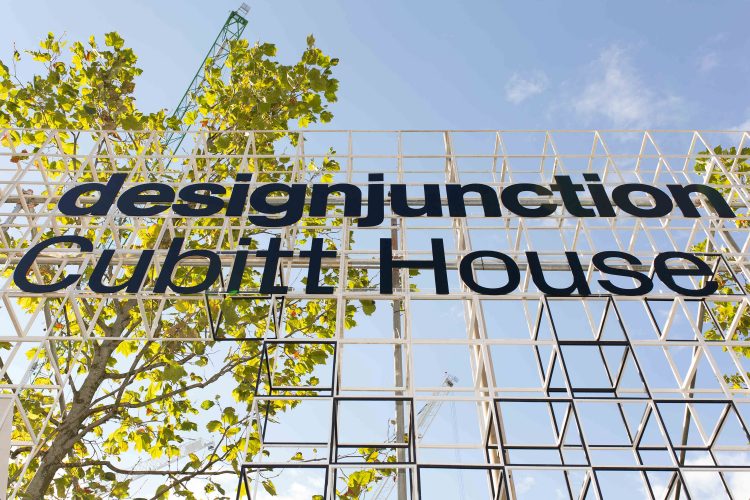 As part of this year's London Design Festival, Icons of Denmark partnered with designjunction and Satellite Architects in the creation of the world's largest GRID super structure for Cubitt House, designjunction's principle hub spanning over 2,500 square metres.Inspired by the theme for the show 'Immersed in Design', Satellite Architects initially made a design proposal for a white scaffold-like grid system to wrap around an existing screen of trees and bushes, without knowing of GRID's existence. When Icons of Denmark were introduced to the project, the design was changed to use over 4,000 black and white GRID cubing frames designed by Danish Peter J. Lassen for GRIDsystem.
Transitioning from black at the base to white at the top against the sky, a pixelated effect was created, oriented to reflect and provide glimpses of the foliage beyond, merging the two entities. While the Cubitt House façade was designed to reflect the temporary nature of the Design Junction exhibition, other elements such as the existing screen of trees and bushes also had to be factored in.
Another challenge was that the design had to accommodate the shipment of the GRID's, resulting in a design of L shaped geometries allowing for pre-built GRID structures to fit into three lorries taking them all the way from Denmark to London. The GRID geometries were pre-built manually in Denmark by two installers working full time over a period of four weeks, using 15,000 screw pins.
The final GRID construction captured and mirrored the natural environment and the area's industrial relics – such as the water towers and gas holders. By allowing the public to walk through the space, they became part of the installation and 'immersed' in the new space.
GRID is represented in the UK by Icons of Denmark. The multi-functional modular interior system can be assembled in various ways in height, width and length, and the cubic frame is produced with mounting holes making the system versatile, allowing creators to build with maximum freedom and simplicity. "A GRID is more than meets the eye. The epitome of simplicity and flexibility, GRID offers endless variations – it's whatever you want it to be." says Peter Lassen, creator of GRID.
The GRID super façade was one of the most photographed installations during designjunction 2016.