AECOM HQ, London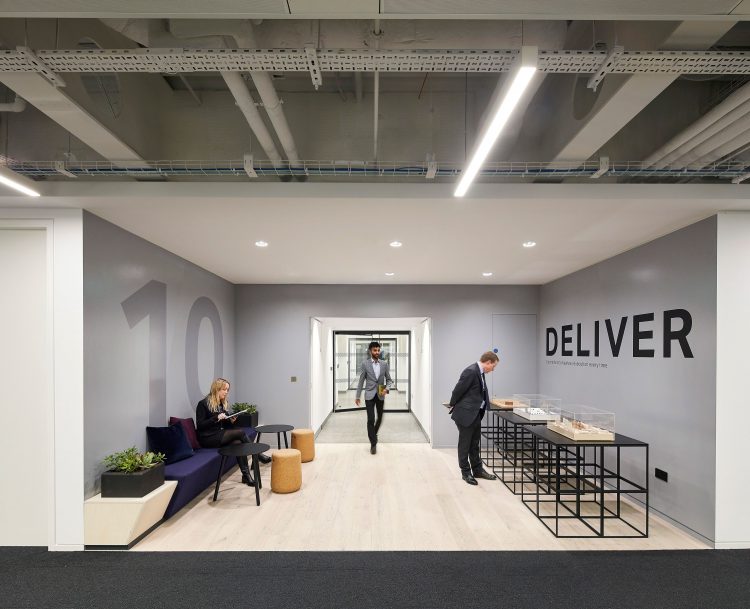 Icons of Denmark are proud to have been involved with the furniture specification and supply for AECOM's new London office in Aldgate Tower, which brings together more than 1,000 AECOM employees from across the city to improve collaboration and support growth.
As one of the world's leading providers of professional engineering, consulting and project management services for infrastructure projects, AECOM wanted to create a great and industry leading work environment that would also inspire clients. The new office has achieved a SKA gold rating for its environmental performance, a prestigious environmental, Health and Wellbeing Accreditation.
With the workplace design for the company's office in Aldgate Tower being developed in-house by an integrated AECOM team of designers and workplace strategists amongst others, Icons of Denmark worked directly with AECOM's interior designers.
Designed to embrace agile working, the floor layouts of the AECOM office provide multiple spaces for different work styles and preferences, and large breakout areas providing spaces for collaboration. Icons of Denmark collaborated with AECOM on the design of large customized modular GRID shelving solutions with bespoke writeable surfaces, along with a large number of hot desks, meeting tables and loose furniture for reception, dining and collaboration areas.
SKA principles were integrated into the design from the outset; the lighting had to meet stringent standards of energy efficiency and AECOM's lighting designers used the criteria to inform their selection of high-efficiency fittings for all the lighting and the control systems. In order to meet the lighting designers criteria, Icons of Denmark were asked to provide the Workshop lamp with a diffuser, a criterion set by the lighting designer. Made by Hand, manufacturer of the Workshop lamp, were happy to take on the challenge of developing a new product for the iconic Workshop lamp – within a very short timeframe.
Fenella Horne, A&D Consultant on the project said: "It was great being part of a project with so many different aspects to it. Not only did we get to design unique 1200×1800 whiteboards built of our GRID system, we also developed a diffuser for the Workshop lamps to meet the criteria of the lighting designer. And then it is of course amazing to see so many of our loose furniture pieces being used all over these four beautiful floors".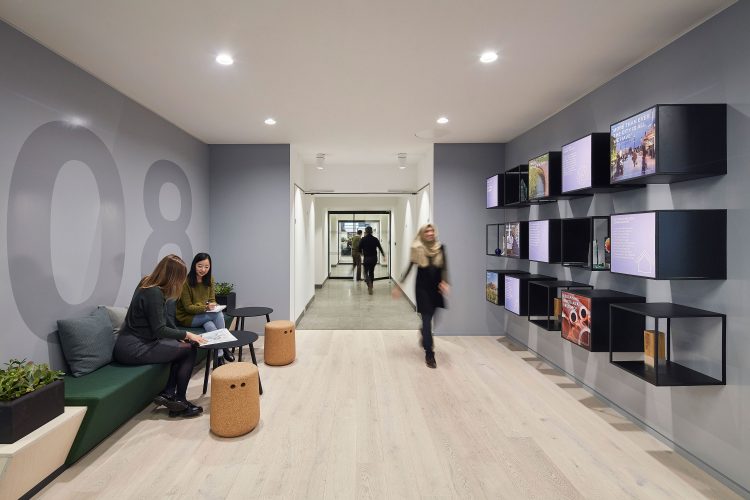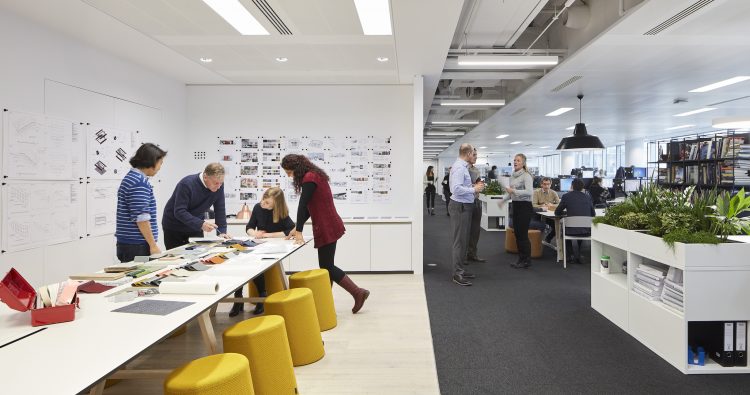 Products used in this project