In review: Designjunction18
We'd like to say a wholehearted thanks to everyone who made designjunction 2018 a week to remember.
We had so many refreshing conversations exploring our concept, solutions and where London thinks the future of design is heading.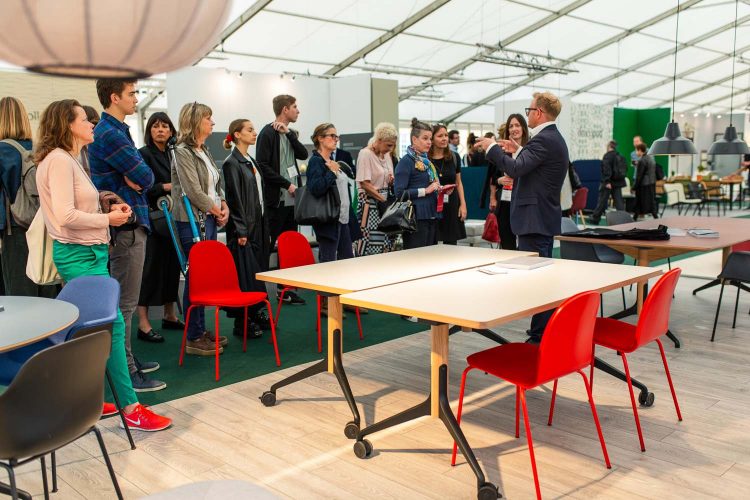 WHAT DID WE DO?
If you didn't make it (or want to learn a little more), we examined Activity Based Working for our theme this year. While it's by no means a new working practice (ABW appeared on the commercial interiors scene over ten years ago), other facets are facilitating the philosophy.
The rise of coworking spaces, flexible working practices and connected technologies all bring focus and freedom to the worker in our knowledge economy – allowing them to choose the best place to perform their tasks. Activity Based Working is a natural extension of this, providing spaces to focus, relax, collaborate and socialise.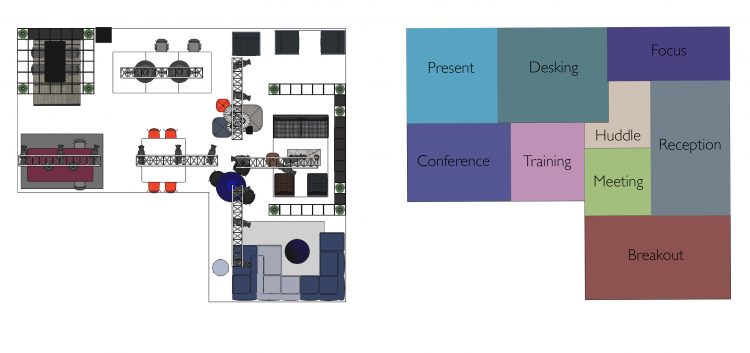 NOISE IN /  NOISE OUT
While furniture doesn't create Activity Based Working 'cultures,' it can help define them. Imagine what the Private High Back offers a client (see below).  The high walls provide an escape from the noise (visual and acoustic) of the open plan office, a place for focused, intensive work. Alternatively, it provides a great collaborative zone or meeting place with dampened acoustics – reducing disturbance, increasing privacy – without the formality of a meeting room.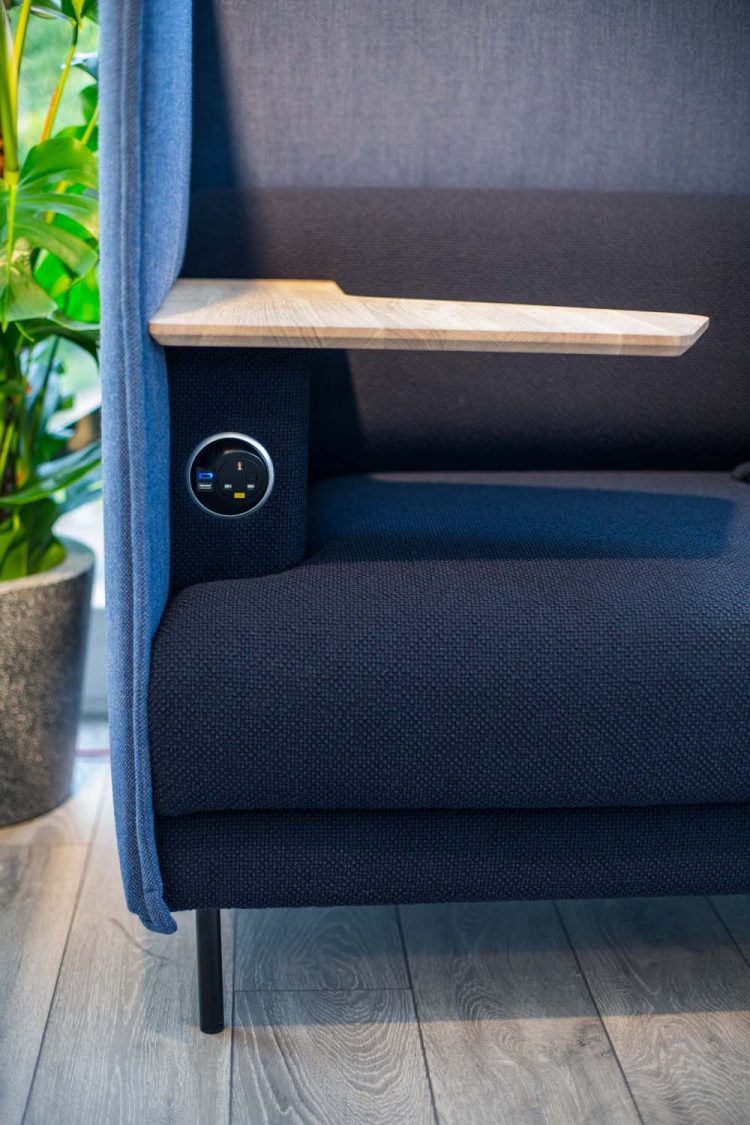 SOFA, SO GOOD?
EC1 is an excellent example of the flexibility of these zones. Primarily, the power modules aid colleagues and clients alike in laptop work. The tech integration, modularity and increased seat height of the sofa ergonomically complement this kind of activity, as well as informal meeting and reception zones – ensuring the users can adopt relaxed postures. Finally, the soft, cushioned seat and back caters for a long and comfortable sit.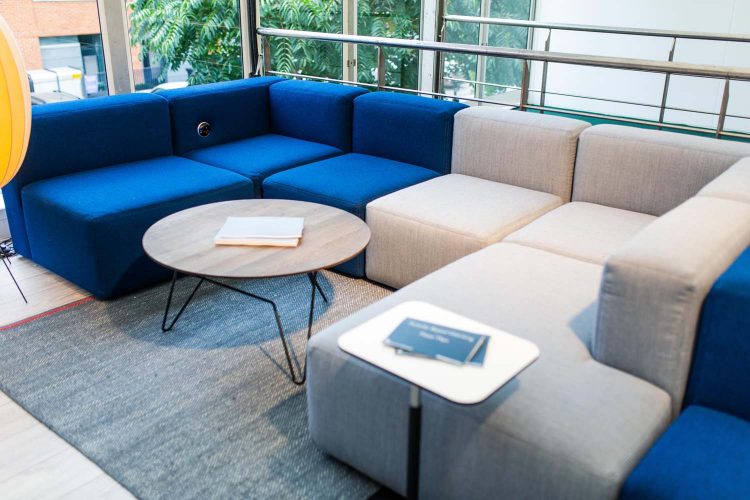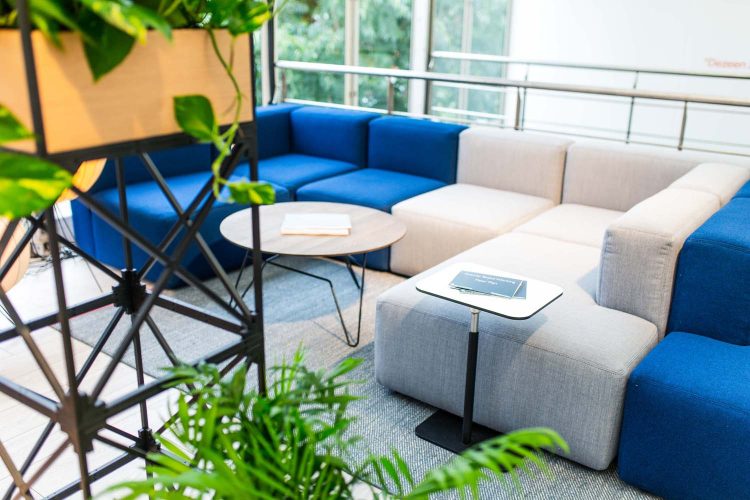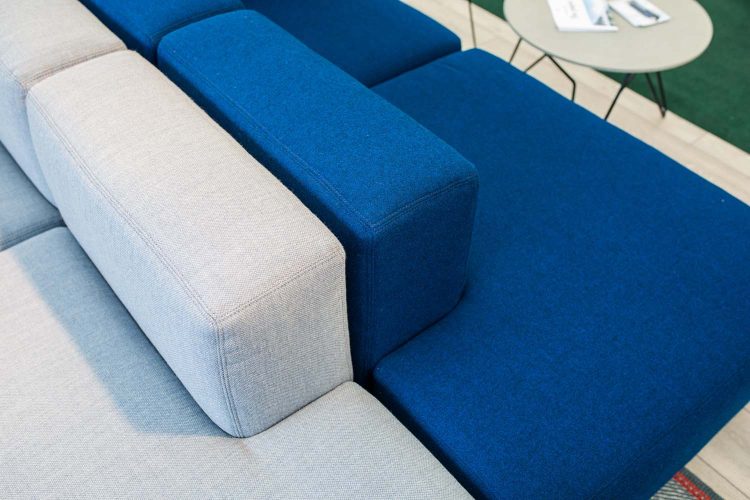 VIRTUAL WORLDS & #FUTUREICONS
Tying together our concept, we explored virtual reality alongside digital strategists, Majenta Solutions. With our entire product collection now rendered in REVIT, we recreated our stand as an interactive virtual reality suite, accessible by the HTC Vive headset and Google Cardboard. Many designers we spoke to, thought VR was an overhyped trend several years ago but found that it's quickly becoming an essential tool for both the creation and presentation of future interiors.
If you'd like to learn more about Activity Based Working, VR, fun parties or anything else – get in touch!