Highlights from Stockholm Furniture & Light Fair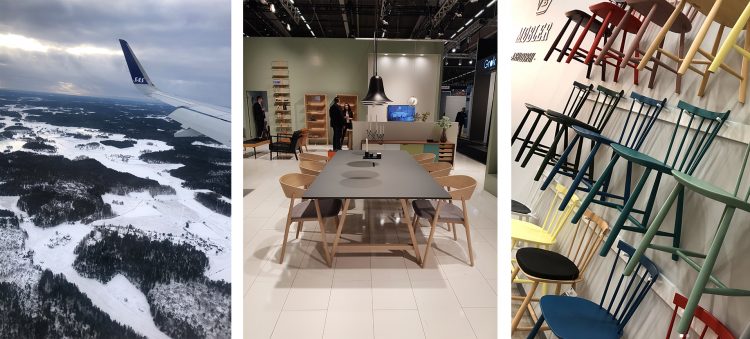 The Icons of Denmark team returned from the 2018 instalment of the Stockholm Furniture & Lighting Fair with much excitement and enthusiasm for the new year in furniture. Emerging trends, new products, new experimental materials and a reinvention of the classic were some of the highlights from the visit.
For over 60 years the fair has been showcasing the best in furniture and interior product design, attracting plenty of Scandinavian brands as well as a small selection of other European designers. Consequently the fair attracts an international audience keen to see the new Nordic trends for the future.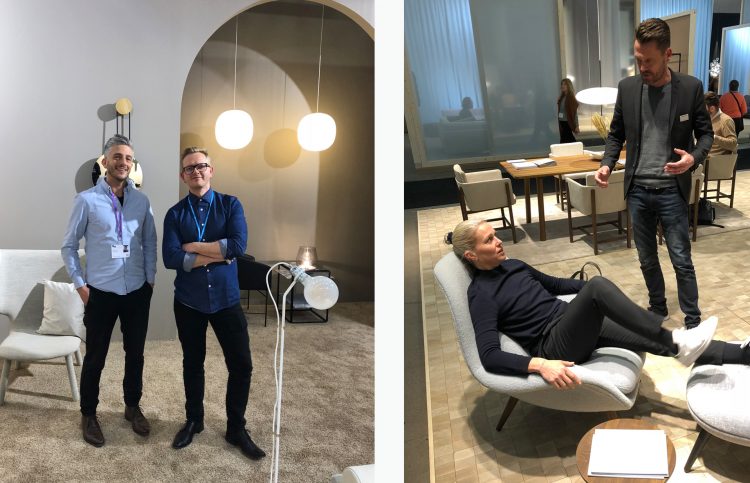 For owner of Icons of Denmark, Jesper Jensen, highlights were seeing Bent Hansen celebrate 70 years of manufacturing. Starting as specialist upholsterers, Bent Hansen has developed their brand using their experienced knowledge to create some of the most comfortable pieces of furniture on the market. He also noted that it was encouraging to see the manufacturers evolving with the times – experimenting with new materials, such as Fabula and their new rug made of paper yarn. For Jesper he is pleased to see that the well-established brands are keen to keep learning and developing products that adapt to the constantly changing needs of society and the workplace.
An effort to keep classic pieces relevant by experimenting with new materials and finishes was a recurring theme throughout the fair. Established brands such as Fredericia continued to promote updated versions of their classic pieces, with one highlight for A&D Consultant Fenella Horne being the 'Trinidad Chair', that also celebrates its 25th birthday this year. Three limited edition finishes were added to the product to applaud the chairs relentless popularity, even through hard economic times. FDB's 'J46 Chair Wall' was a true standout installation, with around 25 of the J46 chair wall mounted to display the new colour finishes for 2018. Both chairs from Fredericia and FDB are iconic pieces of Danish design, with the J46 designed in 1956 and the Trinidad in 1993, proving that good design lasts a lifetime.
Kristina Haslund from Studio Haslund and our consultant for hospitality and design was very excited about the young brands which have made big gains over the last year. Fabula, New Works and Made by Hand have all grown exponentially and exhibited products that showed they were moving towards large commercial projects.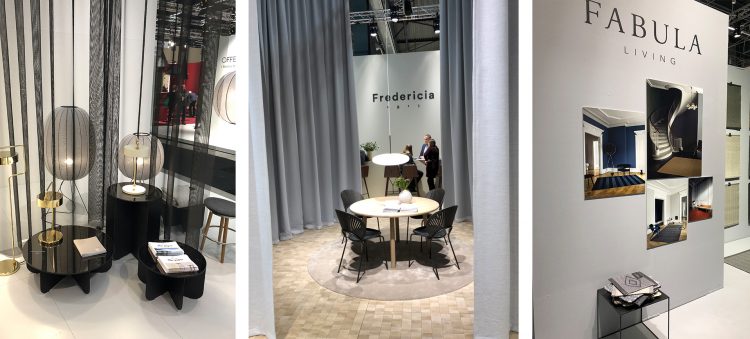 Andersen Furniture, known for their expertly crafted workstations and tables, used pastels and white oiled oak throughout their stand – insinuating that traditional finishes such as oak oil will most likely be replaced with finishes such as smoked oak or the oak white oil. Continuing the trend, 8000C has introduced a new black oiled oak finish to their popular Twist coffee table.
Co-owner Sandra Genth commented on the colour trends which dominated the fair. Deep, complex colours paired with muted earthy tones were popular choices with many manufacturers. Additionally, new interpretations of monochrome using colour rather than black and white was an obvious new direction. Different shades of the same colour were used to unify the products usually in deep reds, blues and variations of taupe.
What we can be sure about from our experience at the fair is that there are definitely the classic brands who lead the way in new trends and products while still maintaining their heritage. They continue to evolve their existing products by introducing new materials to keep the design relevant and pairing their existing products with new innovative designs. As always there is an obvious division between brands who are led by marketing and todays trends and those that have classic, expertly crafted pieces by manufacturers and designers who share an undying passion for furniture. To Icons of Denmark, the latter will always be our focus.