Furniture Fridays: Designjunction Highlights
This year's Designjunction was the biggest and best yet for Icons of Denmark. Being one of the most memorable events of the year the team discussed their highlights of the show.
Jesper 
This was our 5th year exhibiting at Designjunction and each year it just gets better and better. Our stand design this year was jam-packed with fantastic product launches and concepts and it's safe to say, this was our most ambitious exhibition to date. For us as a company, Designjunction is a project we run on the side of our normal business, so it takes a joint effort from all members of our team to pull it off, while still keeping our focus on each of our own daily tasks. The same week as we exhibited at Designjunction, our team also delivered close to 30 furniture projects for our clients, so for us, it was a busy week indeed.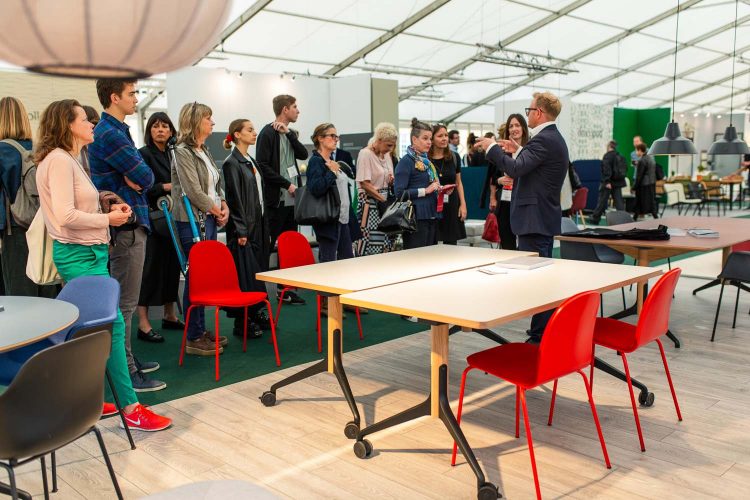 Brit
I noticed a lot of soft, curvy, clean and classic lines (mainly) with a good range of natural and earthy pastel colours.
Cecilie
I liked the focus on movement and activity in the workplace on our stand and what it can do for our general health and productivity in our daily work.
Alex
I noticed brands using leather as a way to emulate luxury in their products. Particularly the Royal Nubuck from Sorensen which is velvety and smooth to the touch. I also liked the Glenlivet Whiskey bar and their special designjunction cocktails.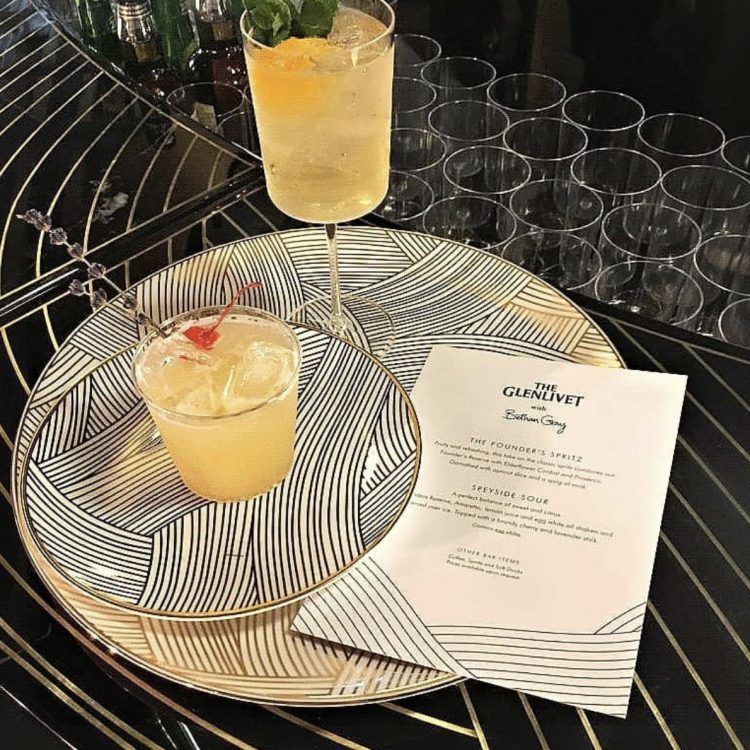 Lan
The party was the highlight of Designjunction. Meeting the clients that I have been working with for the past 5 weeks was really great.
Fenella
I really liked the VR element to our stand. It was a great ending to the Icons of Denmark Designjucntion tour/story. It really highlighted to designers that we are on BIM!!!! Majenta Solutions were very engaging and encouraged our clients to give VR a try. It also demonstrated how forward-thinking Icons really are.
I also liked the By Form restaurant. It was cool to see a dealer getting involved in designjunction. They tied food and drinks together with beautiful Scandi furniture and a talk with one of the designers from Anderssen & Voll.
Louise
It is difficult to choose just one aspect of this show to mention but I would have to say this sparkling, seemingly melting, disco ball caught my eye the most. It is reminiscent of 'The Persistence of Memory' By Salvador Dali but with an eccentric twist. Instead of a morphed clock, we have a disco ball melting into the background surrounded quirky furniture. I love this idea of distortion of the everyday. These objects take on a new life which evokes in us an unfamiliar and curious response. The product's purpose has also altered. Instead of the disco balls prime spot dangling from the ceiling of a club, for ambience and atmosphere, it has fallen to the floor and become a bizarre ornament.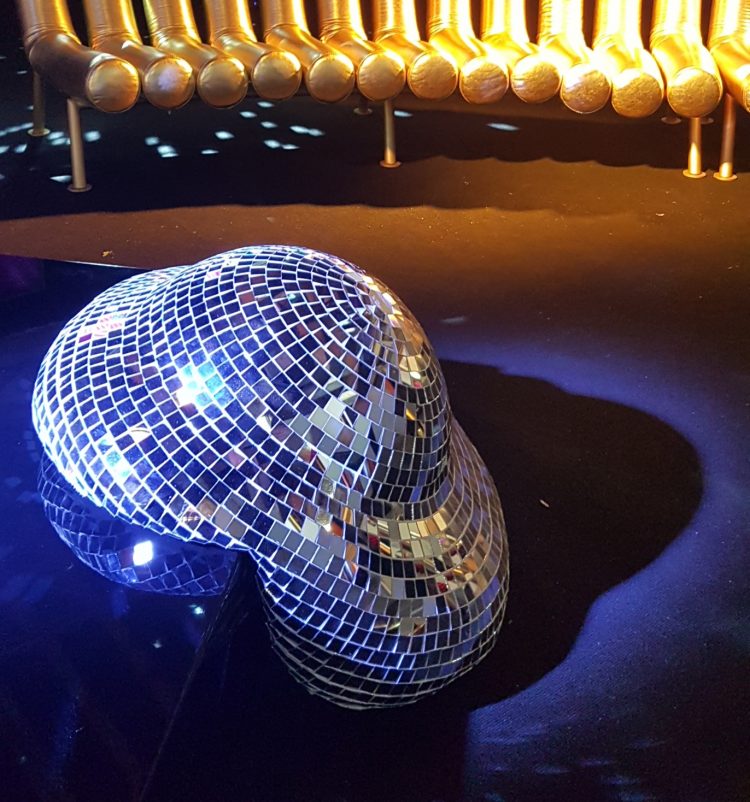 Ellis
I really loved the colourways that were used on the stands at designjunction. A number of stands used quite natural finishes, with a pared back look. lots of timber and black metal. I also loved the 70s retro palette that was used on a couple of stands; mustard, brown, burgundy, blush and cream. There was so much beautiful leather and nubuck used by the Danish manufacturers too.
Our Form 1 Seater looked absolutely gorgeous in Sorensen Dunes leather. I want one!
Kristina
I really enjoyed the talks at Bargehouse and went to two about architecture & design internationally and sustainability. There is a growing awareness around this, thankfully from listening to leading architects and young startup practices.
Also, the satellite exhibitions of designjunction – Somerset House, exhibited 10 designers and their works. As it was not related to a brand (Last year it was Kvadrat exhibition) all the designers were quite individual.
Party wise, Universal Design & TOG Pavillion in Shoreditch and then our dinner by the Globe Theatre was a highlight – great chilli cocktails and company!
Product wise, The Form Chair in Coda hit the spot.
Stand wise.. Icons of Denmark of course!!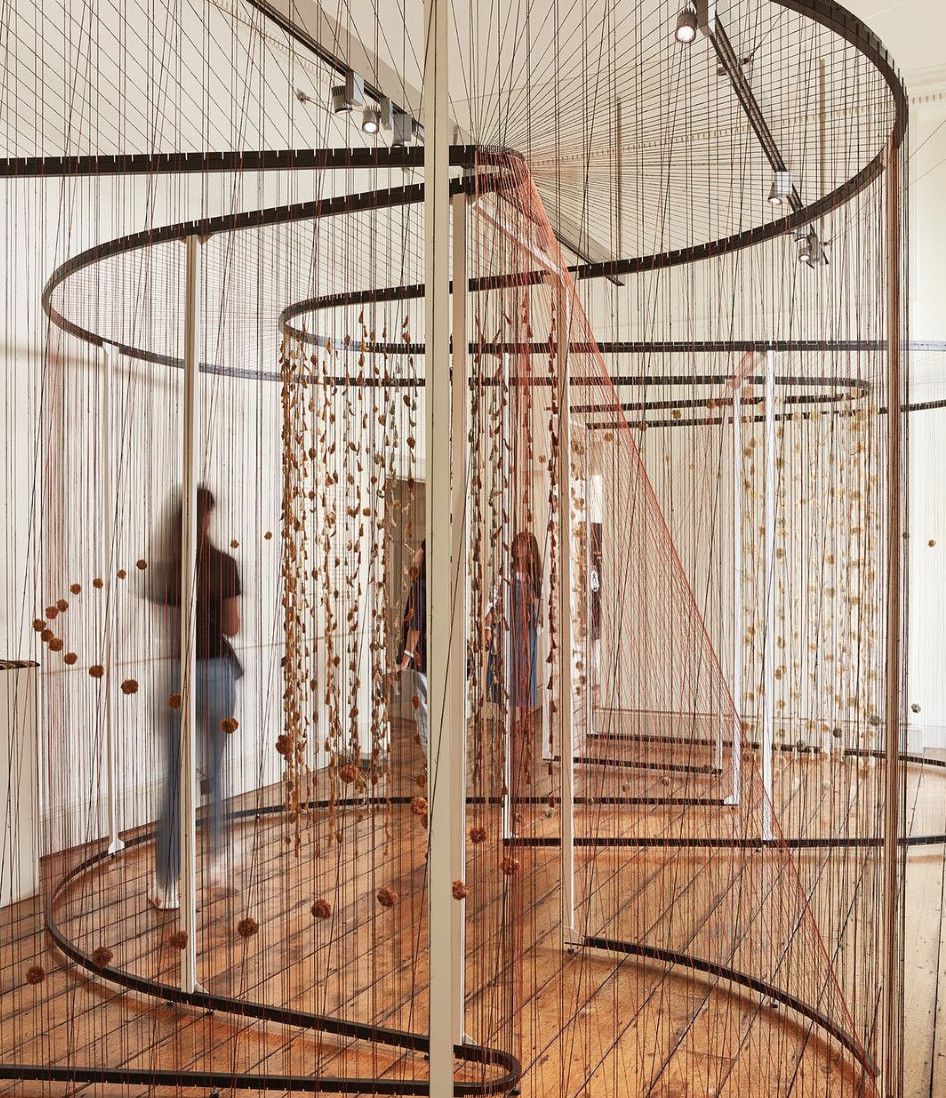 Hannah
I really responded to the Designers Dreamscape space designed by Squire and Partners. It was a multi-sensory experience and I liked the way the acoustic walls and different coloured lights created a calm ambience. It made me think about the way lighting really transforms a space.
Jack
I enjoyed BEEM's installation at The Bargehouse. As you'd expect from the name, they look at lighting in an unconventional manner – making the bulb (rather than the lamp) a visually exciting part of their display; twisting the forms into strange curling shapes. I love this twist on the concept; turning the concept of lighting literally on its head.