Join us for the first edition of our Furniture Friday! Every Friday one of the team will present something new. Each week will vary from a product a team member is passionate about, a designer they admire, to a new trend they've come across recently.
Of course, at Icons of Denmark we talk about furniture day in and day out, but it seems that's just not enough for us! Furniture Fridays is an opportunity for all of us to revel in our nerdiness.
Working with talented designers and craftsmen it is important that all of the Icons of Denmark team are up to date on new designs, materials and techniques; as well as all the work that goes into the creation of our collection.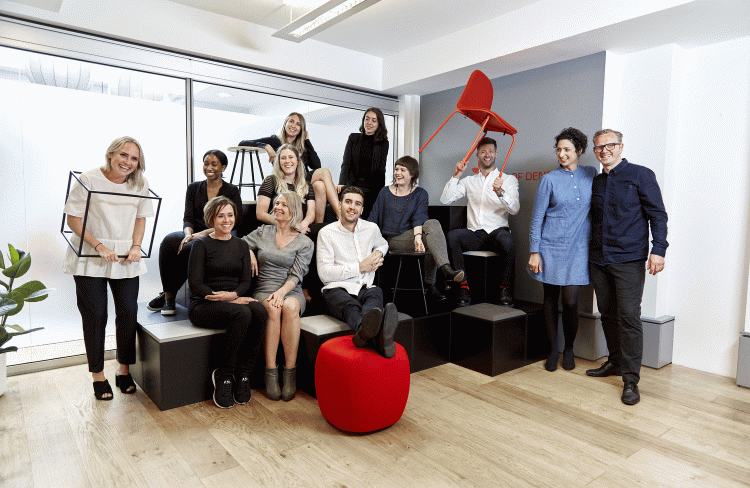 Enthusiasm is infectious and when a person shares something they find fascinating you can't help but feel the same. That's what Furniture Fridays is all about – sharing your knowledge and expertise with others, just as we do with our clients.

Having been in the furniture industry for nearly three years I'm hardly the fountain of furniture knowledge, but the people I have worked with during this time have instilled an obsession with design and furniture that I just can't shake! There are little facts and stories that have stayed with me, and I hope that Furniture Fridays will do the same for my colleagues.

I'm always keen to find out how a product is made and the techniques that are used to create great furniture. Icons of Denmark are striving to bring more craftsmanship back to Denmark, starting with upholstery; so it makes sense to start Furniture Fridays in the same way. This week I'll be giving the team an introduction to the upholstery process. I believe that understanding exactly how our pieces are manufactured really helps us to show the attention to detail that goes into all our furniture. The Icons of Denmark collection is a celebration of Danish master craftsmanship, and that's exactly what this Furniture Friday is all about.

We hope that you keep up with our Furniture Fridays, and maybe even start your own. What is it that you would like to know about Danish design and furniture? We would love to hear your suggestions!