Furniture Fridays: Working with Wood – Finishes
With a wide diversity of colours, wood types, grain and fibre patterns, wood offers something to suit every taste. While there are materials that have been around forever — like solid wood and veneers, the last forty years have seen new technologies mimicking the look and feel of woods using laminates.
One of the frequent questions we're asked on showroom visits is whether our products are available in these forms – and there are often misconceptions as to their differences. Today, we'll look at the differences between the three applications, and types of wood.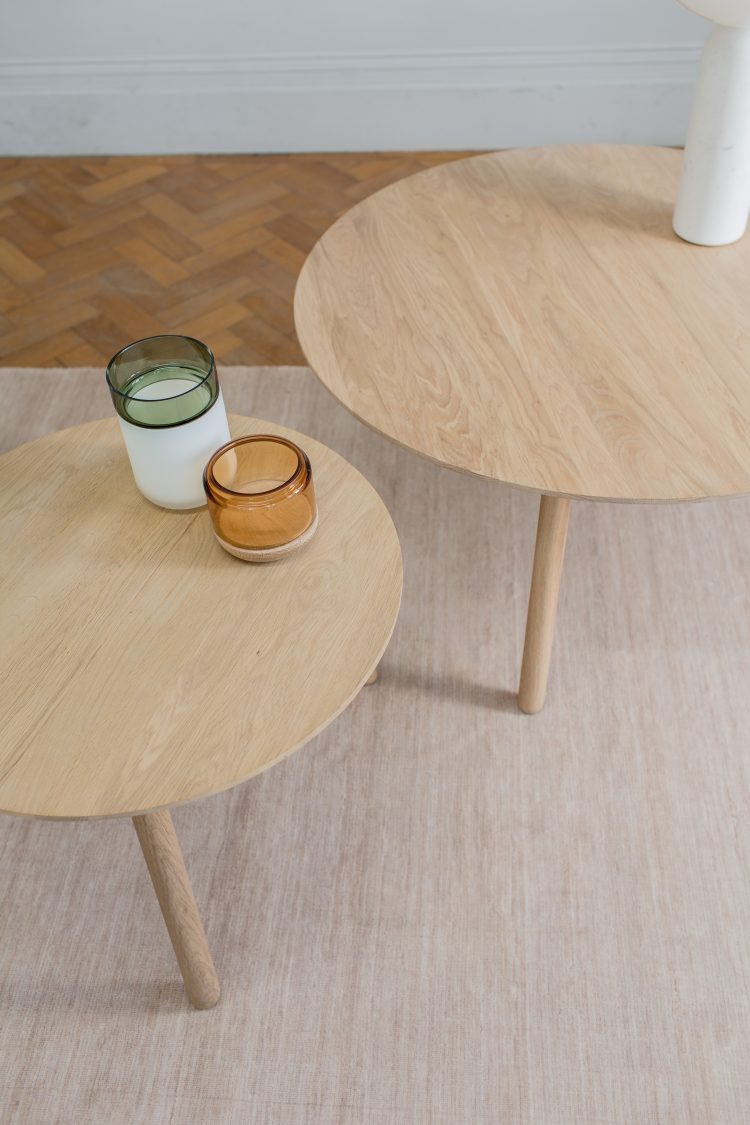 Solid Wood
We'll begin with an easy one. Solid Wood is, as you might imagine, solid wood – right down to the core. Some woods are soft (such as cedar, pine and fir) and, unless treated, show wear over time.
Others are called hardwoods (oak, ash, beech) and have a longer lifespan. We use solid woods where possible, as they lend strength, durability and provide the most natural aesthetic. Furniture made of solid wood can be sanded, stained, varnished, oiled, treated and/or painted.
Quality & production
The quality of solid wood furniture varies dependent on the way the wood is selected, processed and assembled. Each of these aspects plays a critical role in the durability, and beauty of the item.
The most expensive and high-quality items might be made with a veneer, while some of the cheapest can be made entirely of solid wood. The choice is contingent on the quality of the wood, and the product's use and application.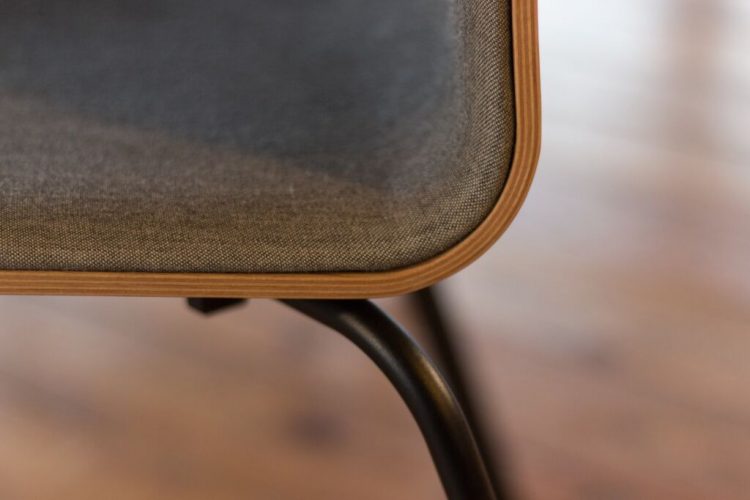 Veneer
A veneer is a thin layer of hardwood (usually thinner than 3mm). Typically, a veneer is bonded or glued with adhesive to a secondary surface hidden below. As it's real wood, a veneer can be sanded along the grain, painted and stained. However, as the layer is thin and can quickly be worn down with a power sander.
Quality & production
The quality of a veneer usually comes down to the size of the veneer and the methods used to attach each panel to the base material. A veneer that's too thin can splinter while if the material is poorly applied, it can come off altogether! Understanding this process, we provide a varied collection of solid wood and veneered furniture selected for the high-quality materials and methods used in production.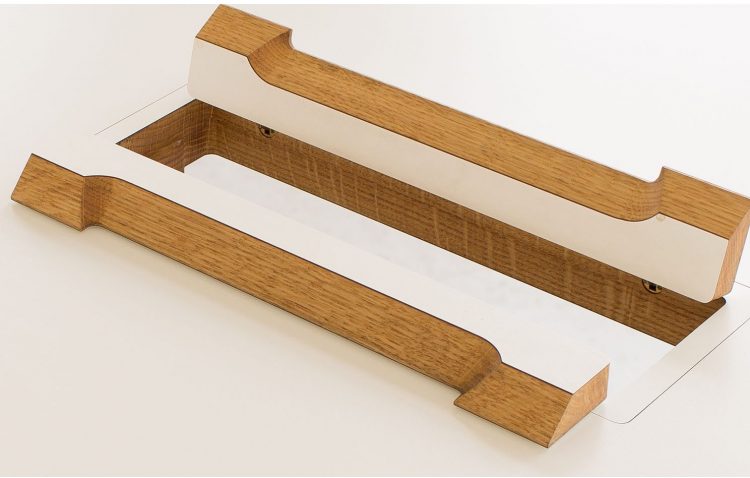 Laminate
Distinct from veneer and solid wood, a laminate is either a synthetic material or extremely thin pieces of wood applied to a secondary surface. In some cases, it is made to look like wood grain using a method that is quite similar to printing.
Laminate usually has a glossy finish and is known for being used in furniture that require very durable surfaces. As you might expect, laminate surfaces are much cheaper than solid wood or veneer to produce, use and sell. Furthermore, laminate surfaces are relatively easy to clean and maintain. Although not real wood, a laminate can be painted by sanding the piece lightly to remove the finish, primed, and then painted with thin layers of your favourite colour.
Linoleum
Eco-friendly, durable and available in a wide range of colours and textures; linoleum is a popular choice for surfaces. This man-made material is created out of raw, biodegradable products such as wood and cork flour, tree resin, and linseed oil which is pressed into a flat layer. This is then heated and bonded with a surface which can be particleboard, MDF or solid wood.
One of the greatest benefits of linoleum is that the removal and disposal are easy and environmentally friendly. Linoleum flooring decomposes well since all of its ingredients are biodegradable. In addition, it does not release harmful gases or toxins as it breaks down.
So what do I choose?
Understanding these processes and production methods, we provide a varied collection of finishes; selected for the high-quality materials involved and methods used in production. While there is often a cost to each of the different methods, the truth is that each offers benefits dependent on the function and aesthetic required of the material. It all depends on priorities and budget.