Furniture Fridays: Masters of Danish Design – Hans J. Wegner
Who was Hans J. Wegner?
Hans Jørgensen Wegner(1914 – 2007) was one of the leading figures of the Mid-Century Modern and Danish Design movements – uniting the master craft traditions of cabinet-making with the modernist principles of simplicity, functionality and refined elegance.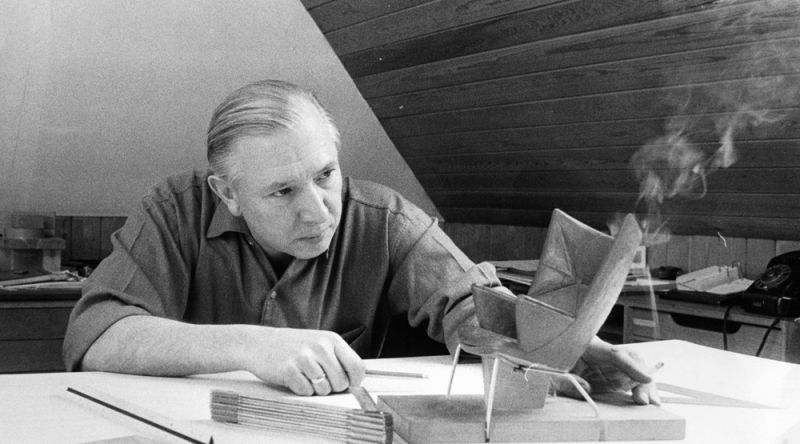 Hans Wegner – Early life
Born in 1914 to a family of cobblers, Hans J. Wegner learned woodworking as a boy in Tønder, southern Denmark. After an apprenticeship with a master cabinet-maker, Wegner studied design and architecture at the Royal Danish Academy of Fine Arts in 1938. Here he was hired by Arne Jacobsen and Erik Moller to design furniture for the town hall they were creating in Aarhus – beginning his career in furniture making.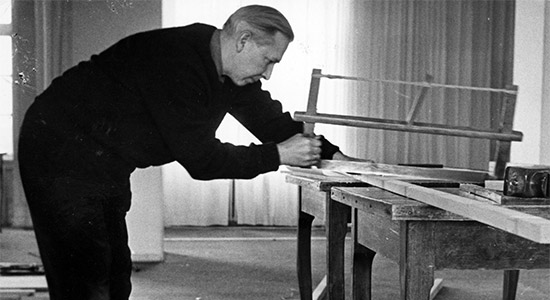 FDB: Collaborations with Mogensen & Volther
During the war years, Wegner joined the prolific design team at furniture cooperative, FDB headed by his old schoolmate, Børge Mogensen. FDB played a pivotal role in creating the tenets of Danish Design as we know them today. The guiding concepts of usability, respect for materials and attention to detail were fundamental to their designs. In 1949, Wegner began growing the team and employed his friend and colleague Paul Volther who later led the cooperative.
Wegner designed a wide selection of furniture pieces while at FDB, from shelving units; his famous J16 Rocking Chair and even items for Mogensen's son, later mass-produced and called 'Peter's Chair and Table.'
Learn more about FDB's wide range of products here.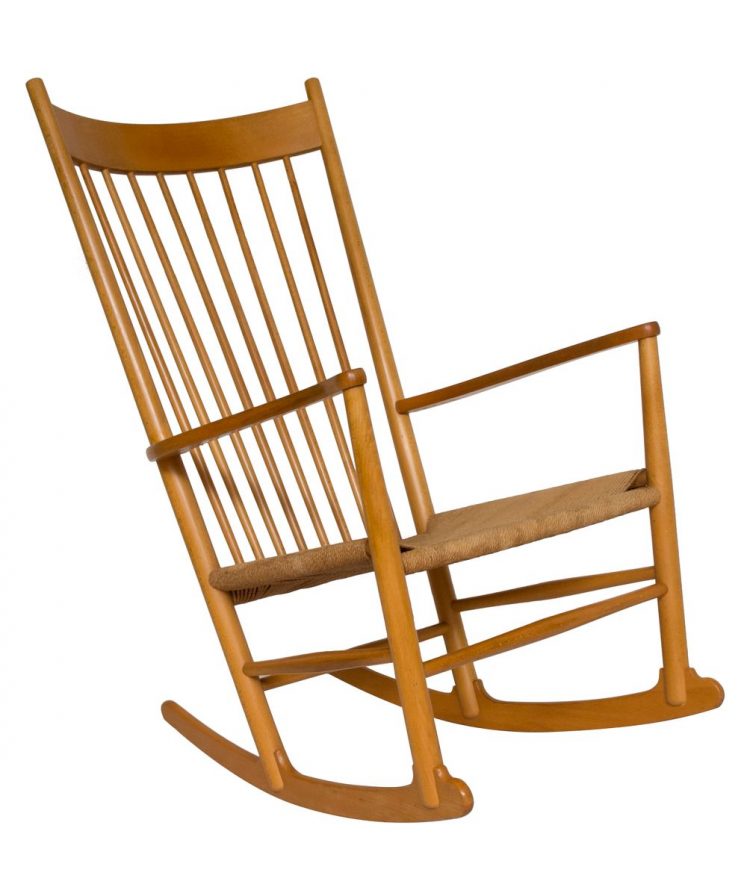 What did Hans J. Wegner design?
Wegner's two seminal chair designs were both introduced in 1949. The Wishbone chair, with its Y-shaped frame and smoothly curved back and armrest, were inspired by an ancient Chinese chair design Wegner had seen in a school. The shape blends this Chinese influence with the modernist ideals of simplicity and comfort.
His other creation became known as the Chair, or the Round Chair – mainly as Wegner let his manufacturers christen his creations. Where the Wishbone bends and shows its contours, The Chair is strikingly geometric with a 'lip' in the backrest that follows the curvature of the seat – creating a pleasing symmetry. The chair proved hugely popular and was even used in the dramatic Kennedy-Nixon debate in September 1960.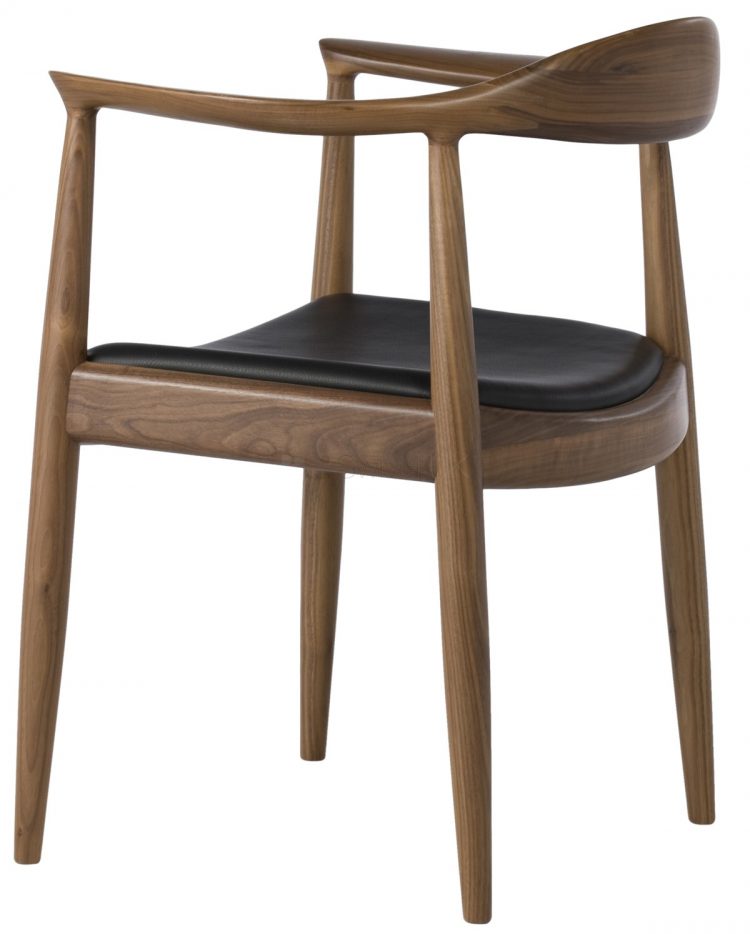 Hans J. Wegner – Later life
Wegner continued to conceive of radical ideas well into his later life. His Hoop Chair, presented in 1985 involved a circular wood frame fitted with a netted back. Even in the 80s, this still proved a challenge in shaping the wood when steaming. He also collaborated on several projects involving lighting with his daughter, Marianne.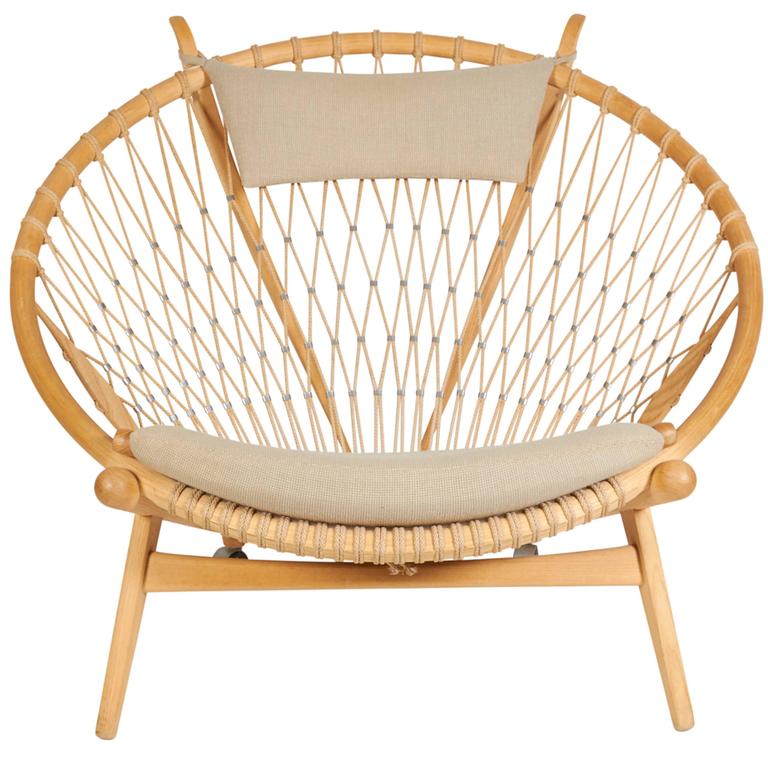 Hans J. Wegner's Legacy
Throughout his life, Wegner produced almost 500 designs, 80 of which remain in production today. His lightly contoured, smooth shapes have had a lasting impact on furniture design – especially so in Denmark. Further to this 'Organic Modernism,' Wegner was instrumental in the conception and realisation of the all-important Danish Design principles of refined beauty, attention to comfort and functional products – principles that Icons of Denmark stay true to today, seen in the designs of the Form and Private High Back lounge seating ranges.