Top 5 essentials for furniture in a coworking space
In only a few years we've seen the concept of coworking shift from cafe culture to a billion dollar global industry that has changed the way we view the traditional office.
It's not only smaller start-ups interested in taking space; now giant conglomerates are looking at alternative environments (notably, Microsoft, KPMG and Axa became tenants at WeWork Waterloo in 2017). 
As members at coworking spaces have the choice to work in an area or take their business elsewhere, coworking spaces have to work harder than standard office environments. While there are many interior design and planning decisions which enhance great spaces, furniture plays a deciding factor in whether the area 'works' for its members – be that in wellbeing, motivation or performance. This is much more than merely a new coffee machine and a couple of sofas.
Let's take a look at some of the critical components:
Environmental control
Over the last century, office design has dramatically changed in shape and size (check out our article on the History of the Office for more on this).  A dominant influence on this has been the issue of disruption and the attempts to limit the sources. The modern coworking environment gives its members command over their space, providing furniture that fits to the user and not the other way around – from a variety of different workspaces to control over the temperature and lighting in their preferred zone.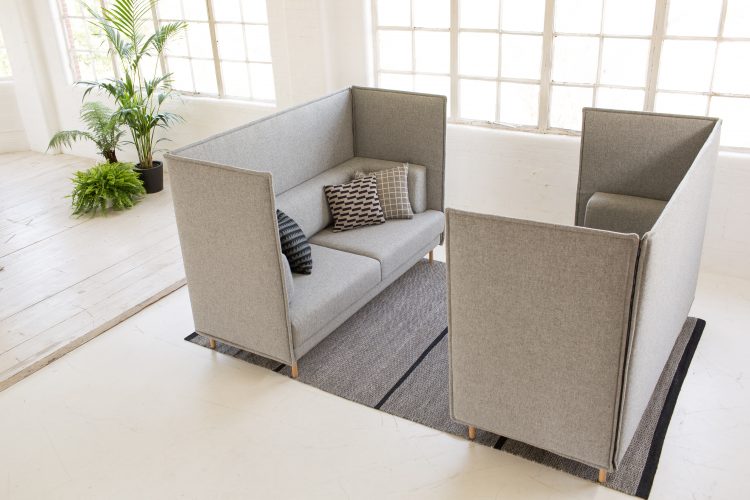 Privacy & Security
Historically, one of the major concerns for businesses using coworking spaces was the low level of security and privacy. Commonly, coworking spaces use open plan environments similar to that of an airport, with tenants constantly moving and passing each other – which can pose both a distraction to those workers interacting and the issue of overhearing the content of those conversations. New rooms can be created to solve this dilemma, but often at the cost of real estate. With private booths and specialised acoustic panelling for meetings and calls – tenants can ensure their communications are kept discrete and confidential, allowing them to keep their focus on their recipient.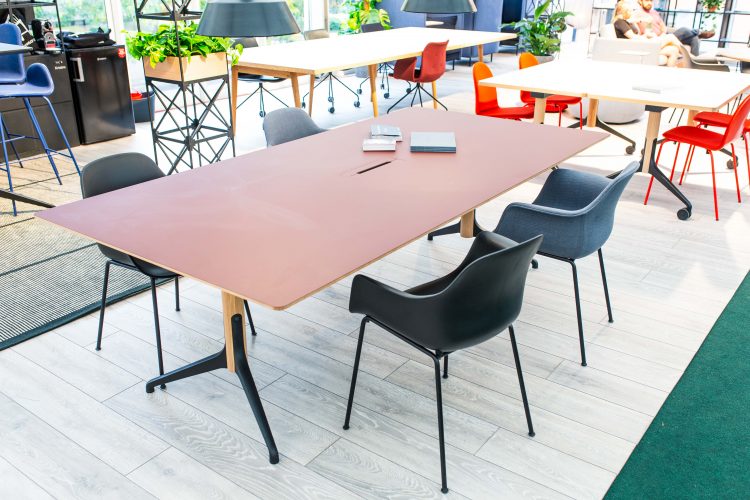 Power & data integration
Seeing that coworking spaces were the first to welcome tech companies, quick and straightforward access to power and data access is critical. Members won't linger in a space or a workplace if they can't keep their computers and devices charged. From tidy and easy-access cabling trays in table systems to modular sofas with power integration; furniture should create convenience.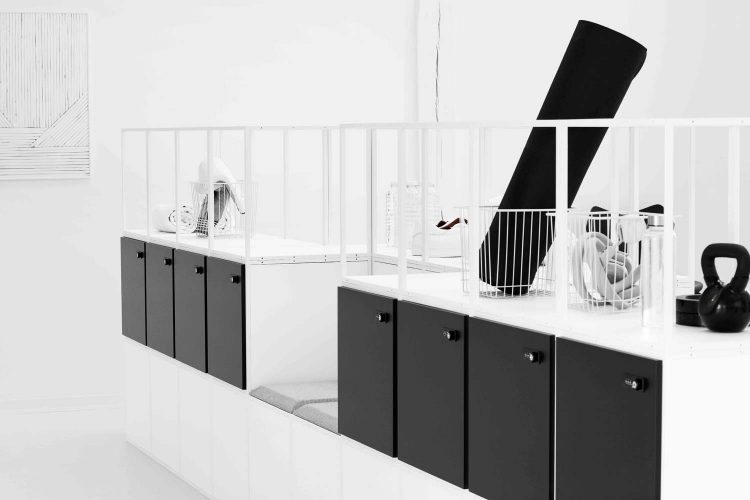 Secure storage
From virtual to physical security, tenants want to be assured their property will be safeguarded in a busy and shared environment. Providing a personal unit that's secure, lockable, tamper-proof and convenient is an essential requirement – dependent on the type of coworking space (and the types of coworkers), you'll need to decide on how much space your tenants need. Many of the larger coworking providers now offer digital lockers which offer convenience (especially with lost keys) to the coworker and allow the operator to manage the allocation of the storage systems.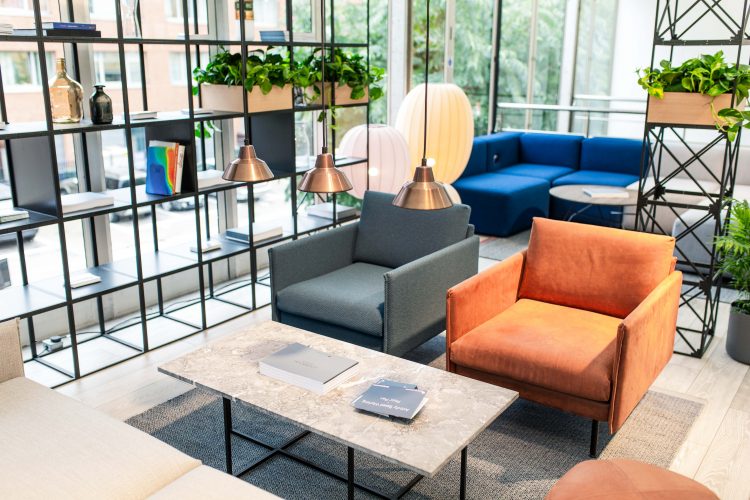 Wellbeing & performance
Creating an environment where workers feel comfortable, and can perform their best work is paramount to any successful coworking space. Biophilia (or introducing natural elements into the interior) has been a significant trend recently (one that we've adopted) and high ceilings allow for less square footage per person without it feeling claustrophobic. Then there's the furniture. The shape and form products (not to mention the fabric and finishes) take often influences how people will behave and interact with them. High tables with stools are often used to create a short-term sit/stand work zones; sumptuous sofas are for curling up around a laptop and pouffes are for quick huddle meetings (we could go on, but check out our article on Activity Based Working for more).