Designer Interview: Danish Design Supply
Henrik Lerche and Peter Barrett directors of Danish Design Supply are helping us bring upholstery back to Denmark.
Their workshop and design studio based in Aarhus is a hub of creativity complete with warm coffee and inspiration. We caught up with the both of them to discuss the design process, what it takes to be a good designer and their collaboration with us here at Icons of Denmark.
Tell us about your studio – what does an average day look like?
Peter  – We share our studio in Aarhus with some fantastic creators and graphic designers. Here, we share our experience and advice on subjects like processes, techniques and materials. We also drink a lot of coffee and listen to music while we work 🙂
When it comes to working on designs and concepts, it's quite hard to describe the process. It's partly something you imagine; allowing the materials and colours;  shapes and trends to flow around your head, and then try and get it all down onto paper… Sometimes the concept comes to you on a single day, and sometimes you may have to work on it for several years!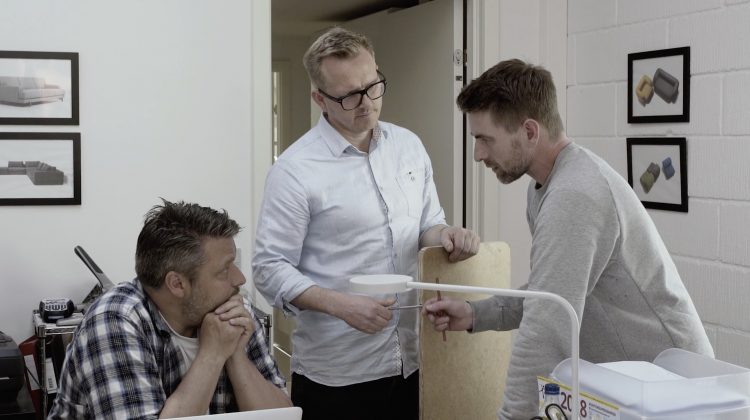 How did you conceive of the design of the Form sofa?
Henrik  – Jesper wanted a slim and light sofa that would complement reception spaces, where a more spacious sofa like the EC1 might be too wide. We designed the contoured foam and cushions to satisfy several qualities – to form a tight and super comfortable back and seat, and provide a light, minimalist aesthetic. 
We decided on the sewing details by testing out the different stitching on the materials and examining which worked best. For the legs, we developed two options: a slim black leg detail to produce a contemporary and industrial look and a conic oiled oak leg which creates a much more natural, Danish feel.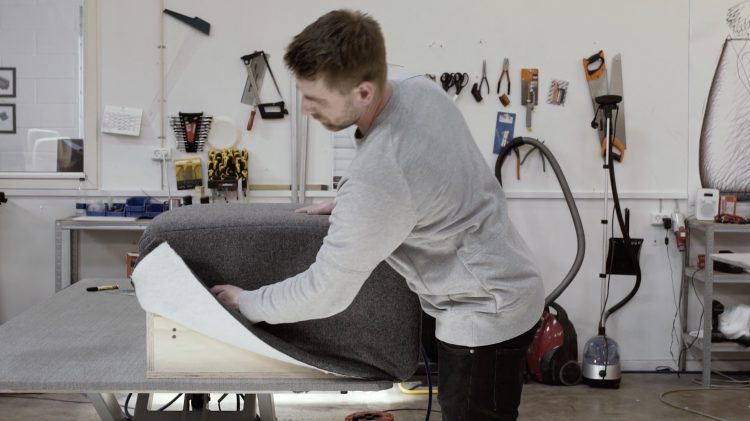 What advice would you give to a young designer?
Peter – Get curious and look for inspiration in everything.
Get to know your clients and understanding their needs will follow.
Learn a craft to get a feel for the materials.
Take your time with the finer details – they ultimately make the whole. 
How does Danish Design influence your work?
Peter – My inspiration mainly comes from the German Bauhaus school, the Danish Design movement and those architectural traditions. 
The common aspect in these movements is that the designs are clean and use a simple form language. All additional decorations and adornments are cut away, leaving only a refined, elegant form.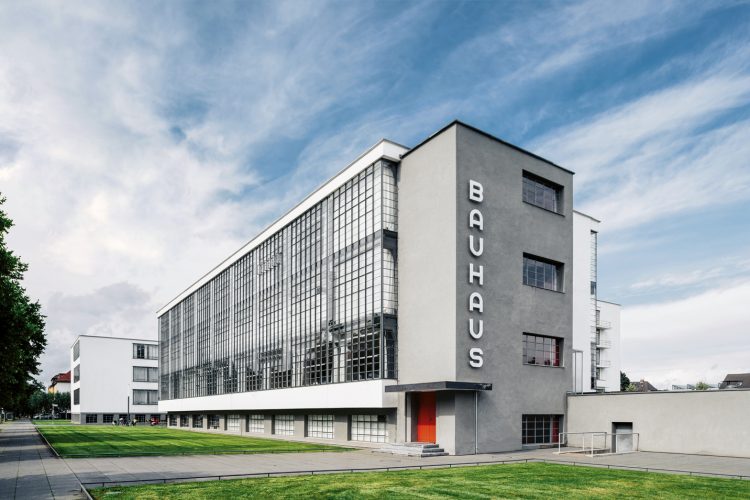 In our Curation & Collaboration video, Henrik suggests upholstery is "living material." This is a fascinating concept, can you tell us a little more about this?
Henrik – While foam and fabric are not actually "living" when they interact they almost become alive and breathe with the structure.
When we cut fabric from predefined templates, the material, the texture and the elasticity play a considerable role in the finished sofa. Even the colour of the same fabric varies in how it reacts when upholstered – for example, the colour may change in shade and tone when stretched.
We aim to offer all kind of fabrics on our sofas, so we need to find a middle solution that fits most – and we incorporate this into the design of the frame and foam. This comes from many years of experience and more than 100 models made.