Design Junction meets Jesper Mollgaard Jensen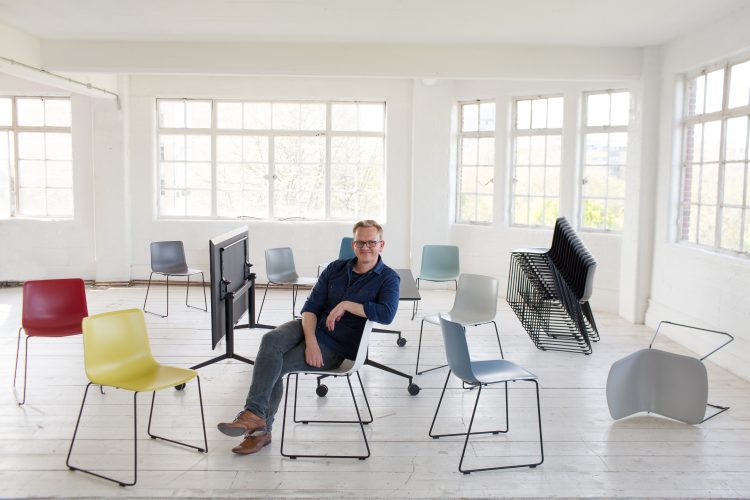 Design Junction sat down with Icons of Denmark Jesper and spoke to him about Design Junction in September and what design means for Icons of Denmark.
DJ: Why Icons of Denmark?
JJ: Icons of Denmark are furniture curators; we handpick individual items from 15 Danish manufacturers and put them together as a complete collection. For our manufacturers, Icons of Denmark bring strong representation and local market expertise to the market. For the architects, we bring product knowledge and ease of access to Danish designer furniture; we function as a stamp of approval for the products we curate.
DJ: What does design mean to you?
JJ: Being Danish, you can't think about the word design without thinking history – Danish design is very rooted in history. Practically, interior design is the merging of beautiful aesthetics and functional products. The magic happens when you merge something functional that also looks great.
DJ: Where do you work the best?
JJ: Since we founded Icons of Denmark back in 2009, we've always said that we are inspired by the opportunities and the people we surround ourselves with here in London. Our clients, architects and designers, as well as our team are all filled with creative energy – this is where I work best.
DJ: What does Icons of Denmark bring to the design world that other brands don't?
JJ: I think what is key to curation as a concept is to pick products that we know the market will take on. When we started out, we worked as a traditional furniture agent, meaning that we were led by the brands we worked for. As a result, when they introduced a new product, we were almost forced to go to market and show that product. Because we're now an independent company, we can choose the products that we believe are exactly right for the market, and I think that makes us different to anyone else in our market. We, as a manufacturer representative, are still free to bring to market what we truly believe is right.
DJ: What is the biggest challenge facing the design industry?
JJ: Over the last 5-10 years, there's been an explosion of furniture makers bringing products to market – it is so much easier today, as you don't have to be a furniture manufacturer to do so. I think a challenge for the design industry is very much to keep the level high and focus on finding the products that are relevant for the time.
DJ: What's the most important lesson you've learnt so far in your career?
JJ: Stay true to who you are and what you believe in. It's good to be led by others, but at some point in your life and career you have to find your own feet to stand on.
DJ: What's the one piece of advice you would give to someone starting out in the industry?
JJ: Since I was introduced to the industry by my dad, I think that it is important to find a mentor or a role model; someone you believe is doing good things. This industry is very much about relationships, which is also the core of Icons of Denmark – our company is very much built on relationships. It's a matter of quickly learning that it's not just about the furniture, more importantly it's about the people you work with. My best advice to a new starter in the industry would be to find a mentor or role model, and focus on building relationships more than trying to sell furniture.
DJ: What do you wish you'd designed?
JJ: The FDB chair range. I would have loved to be part of the time (from 1939) when Børge Mogensen managed the FDB furniture design studio and did measurement studies to determine how the average size and proportion of people and clothing should influence their furniture designs, for example the height of a chair, to ensure classical, simple and highly functional furniture.
Quick fire questions
Traditional or contemporary: Traditional
Instagram or Twitter: Instagram
Sketchbook or computer: Computer
Form or function: Function
Early bird or night owl: Early bird (since I have kids)
Favourite design product: Right now it is the relaunch of the Arctander chair, something I'm very excited about
Best spot in London: Nothing beats Clerkenwell on an early afternoon when the furniture guys are hitting the pubs
Best place to get away: Back to nature – out of the city and the smog
Best restaurant: With a German wife and a passion for Danish design, I would have to say the German Gymnasium in Kings Cross
Best hotel: Ace hotel in London, where we completed a job last year – very inspiring environment to be in.
Icons of Denmark will be at Stand A14 at Design Junction, King's Cross 21-24 September 2017.
#djKX
#iconsofdenmark