Icons at Clerkenwell Design Week 2019
TALKS & DISCUSSIONS
Award-winning Danish designers, Rikke Hagen and Mia Lagerman discuss sustainability and their compelling new additions to the Icons collection.
The Danish Design tradition is characterised by functionality, enduring aesthetics, craftsmanship and honest expression, but how do these principles relate to the contemporary workplace? Speaking with two of the world's leading designers, we explore the lasting legacy of Danish Design and how the practices can be applied to modern work.

Lighting expert Kristian Krogh from Dynamic Environments Group will host a CPD seminar exploring the effects of lighting upon staff wellbeing and design methods to help people create their best work.
When considering light in architecture and interiors, it is only too often only thought of in terms of lux or lumens. This seminar looks at a human-centric approach to lighting, exploring where art and science can overlap to create spaces that support our daily work objectives and activities.
For more information and to RSVP please click here.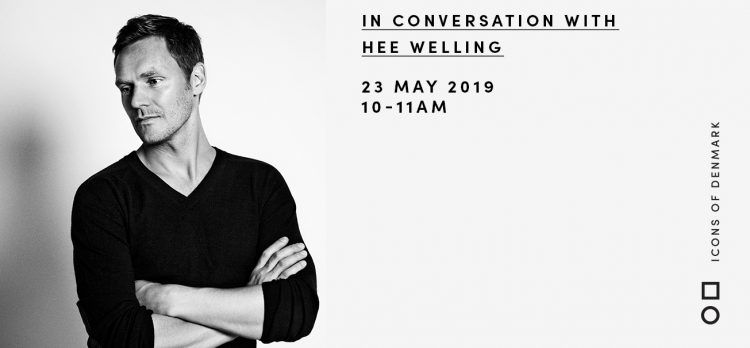 Award-winning Danish product designer, Hee Welling discusses product design in the workplace and the development of the Smile Lounge chair for Icons.
Hee Welling is a Danish furniture designer based in Copenhagen. Welling has received a number of design awards, including the Bo Bedre Award (Denmark), Good Design Award (USA) and acts as a design tutor at The Royal Danish Academy of Fine Arts.
Welling has created exemplary designs for brands such as HAY, Fredericia and is the creative mind behind many of Icons most celebrated pieces. This talk considers the future of workplace product design and collaborative practices.
PARTIES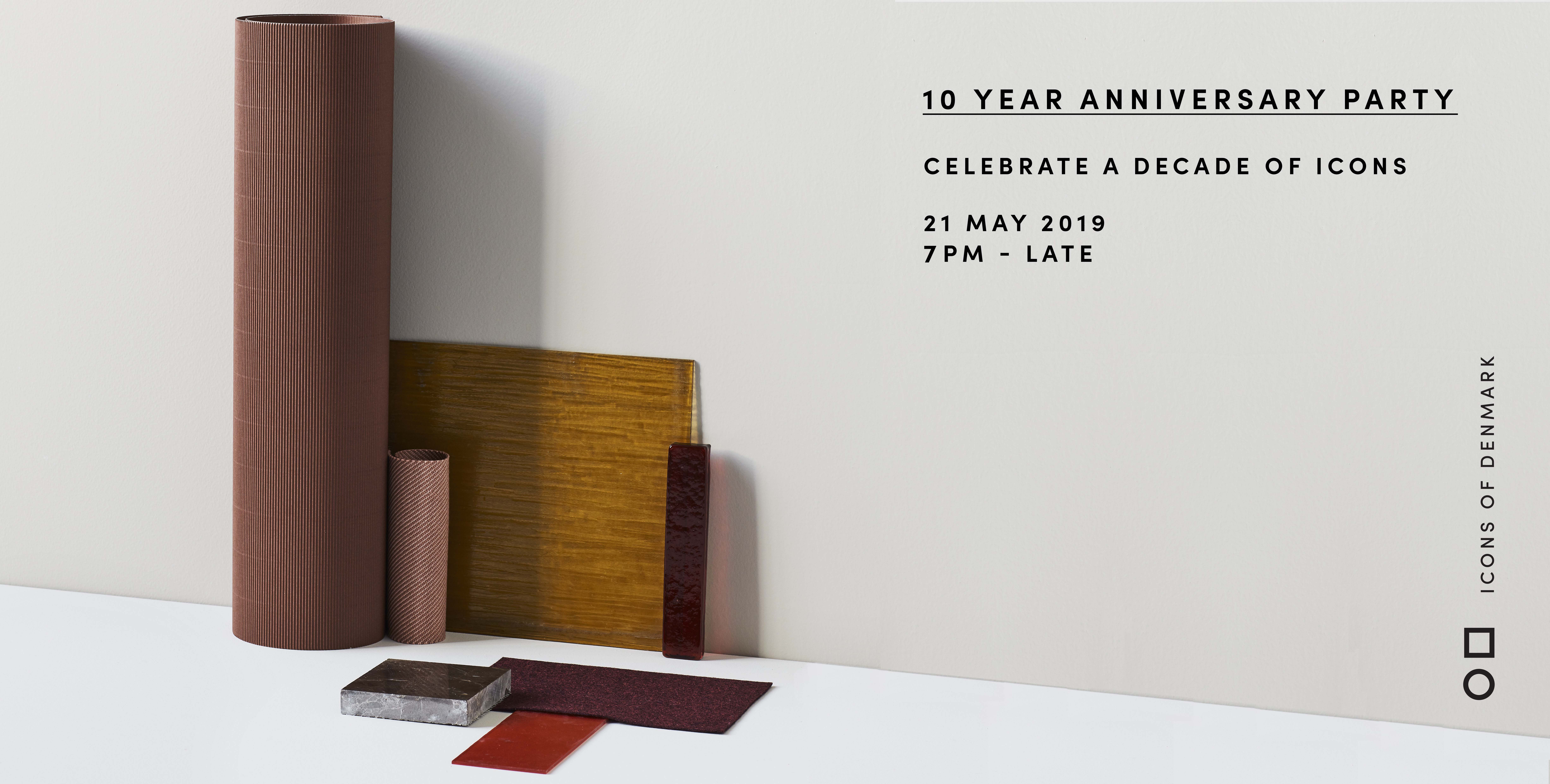 10TH ANNIVERSARY PARTY
TUESDAY  19:00 – 23:30
Celebrate both CDW and Icon's 10th year anniversaries at Icons' design week opening party. With DJs, light-bites and drinks from Danish craft beer superstars, Mikkeller Brewery. Invite Only. 
CDW19 – CLOSING PARTY
THURSDAY  19:00 – 23:30
Join us for an epic conclusion to CDW19 with lighting experts, ARIA and Dynamic Environments Group demonstrating the ARIA range in our new showroom installation. With light-bites and drinks from Danish craft beer superstars, Mikkeller Brewery. Invite Only. 
INSTALLATIONS / WORKSHOPS
New Collection Launch: The Elements of Work
09:00 – 17:00
Join us as we explore how furniture design can support and improve our natural work patterns. Through the new collection, we look at how furniture can be used as a tool to enrich collaboration, concentration; learning, experimentation. Furthermore, the aesthetics and tactility build emotional connections – helping us to find spaces where we feel at home and take pleasure in our work.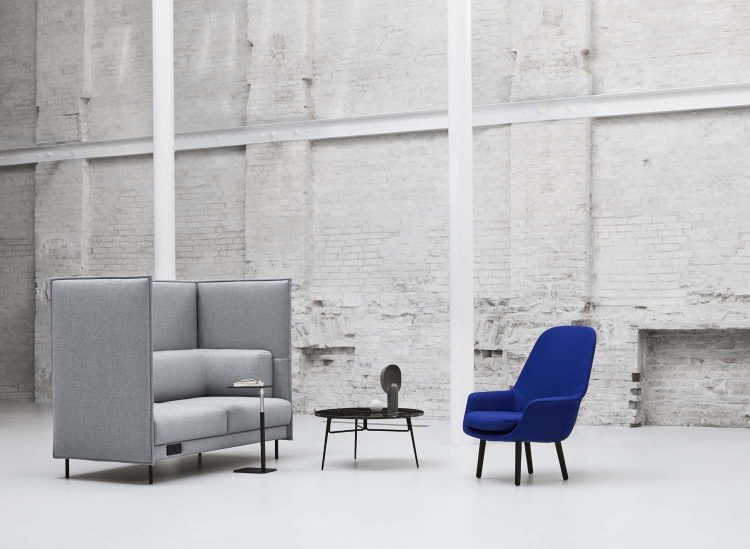 Showspaces of Tomorrow (Matterport Workshop)
09:00 – 17:00
In our tech suite, experience BIM design through Matterport scanning and virtual reality. Using the latest in innovative photographic technology, see how the workplaces of tomorrow are now being visualised, designed and created.
The Power of Light (Lighting installation)
09:00 – 17:00
Wellbeing and lighting experts, ARIA and Dynamic Environments Group have renovated the Icon's showroom, developing a mix of architectural pieces and their new understated LED system Trentacinque (35) – from spotlights to diffusers; creating the trifecta of detail, beauty, and functionality we all desire. Come explore the power of light.
SKETCHUP X ICONS WORKSHOPS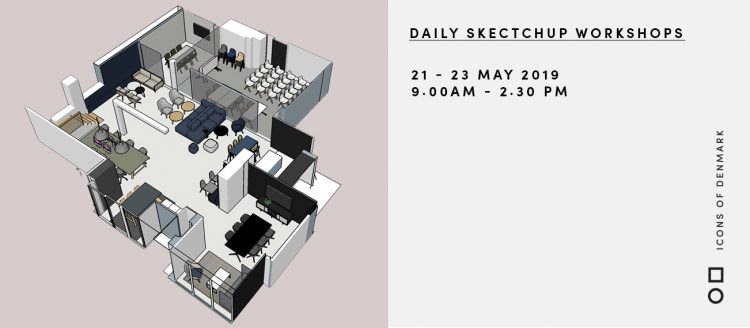 We invite you to take part in a range of free sessions hosted by SketchUp's expert development team. Based on your knowledge level, learn how you can up your game using 3D design tools through 3 different courses.
Not used SketchUp or maybe you've never heard of It? This session is for you. In this live demonstration, we will show you how quickly and easily you can dial your projects up to 11 with flexible 3D modelling software for interior and furniture design.
If you're an interior designer, already familiar with 3D software but would like to pick up some tips from our expert team, this live demonstration is for you. The SketchUp ecosystem contains all the tools needed to make impactful design decisions. We will show how to quickly iterate and test ideas and showcase them using LayOut, Trimble Connect, and SketchUp Viewer
For interior designers already familiar with 3D software, this session will give the low-down on the best ways to communicate your projects with a live demonstration of photoreal rendering and LayOut, our 2D drawing spp. We'll show you how to combine 3D models with annotations, dimensions, and detailing… and how to apply your own brand to create stunning presentation documents.
For more information and to RSVP for the seminars, please click here