A Very Danish (designed) Christmas
In Denmark, we love good food and drink all year round. This becomes especially apparent during the festive season. With our long, dark winters, the home takes centre-stage – glowing with a snug warmness and beautiful homemade decorations and ornaments.
Many of our Christmas traditions centre around the dinner table (just one of the reasons well-designed furniture is important to us) where we gather for great food and good company.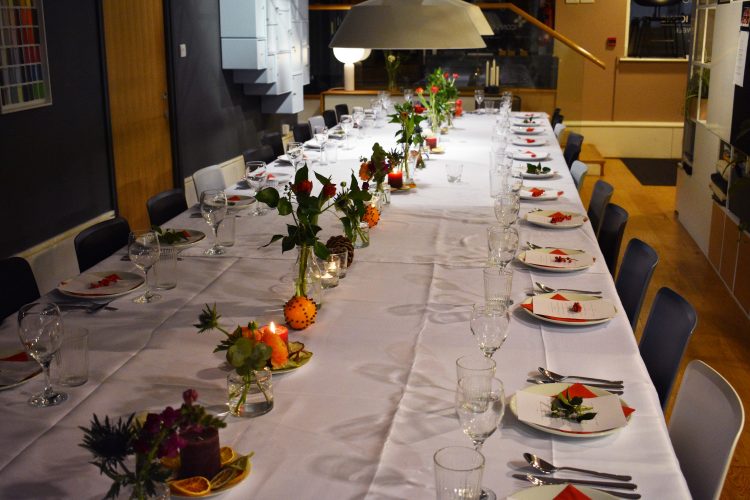 1. Pakkeleg
The present game is a lottery of presents where (generally) only a few people end up with what they'd like. The rules deviate from family to family, but mostly, each player brings one small wrapped gift, placing it in the middle of the table. Next, the gifts are given out and a timer is begun while players take turns rolling a die. When a player rolls a six, they get to choose a gift from the table or steal from another player. This continues until every gift has been taken from the table – at which point, everyone unwraps (and prays they get something good!)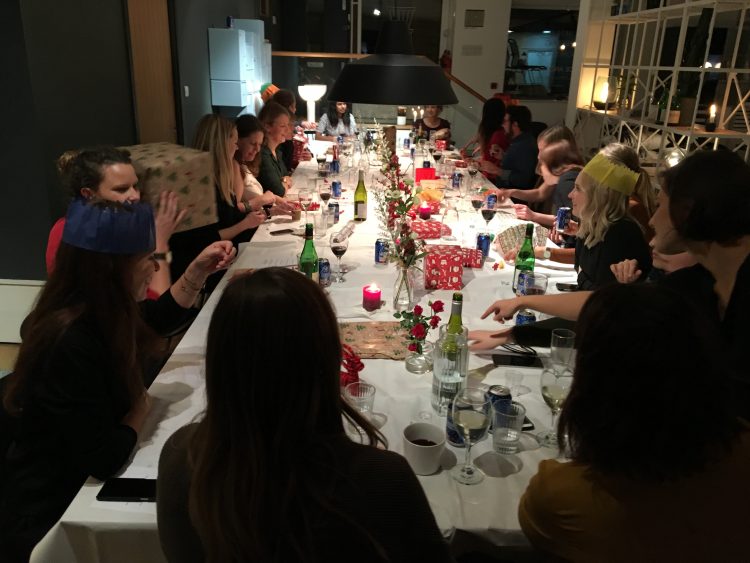 2. Flæskesteg
Come Christmas day, ovens across Denmark will be sweetly smoking with a delicious pork roast. The fattiness of the meat is often offset with a sour or tart dish like pickled red cabbage or cucumber. The essential part of the pork dish, however, is the crispy, salty crackling which makes for fantastic grazing on Boxing Day (often served with dark Danish rye bread and known as smørrebrød).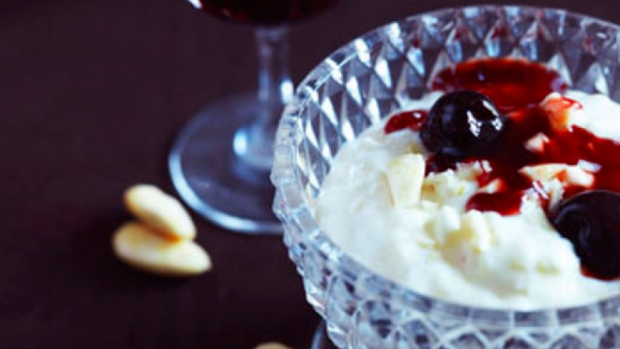 3. Risalamande
Despite its French name (Ris à l'amande), this is one of the most delicious traditions of Danish Christmas. 'Rice with almonds' is a rich pudding made with whole milk, heavy cream and chopped almonds. Scented with vanilla and served with a large helping of warm cherry sauce, a blanched almond is hidden within the pudding, and the person who finds it receives a present (or more traditionally, a small marzipan pig!)
Christmas is also the time for giving and charity, and in the lead-up to Christmas, many households leaving out a portion of rice pudding for the Christmas nisse (Elf or Gnome). The next day the bowl is found empty, and the children get concrete evidence of Christmas elves.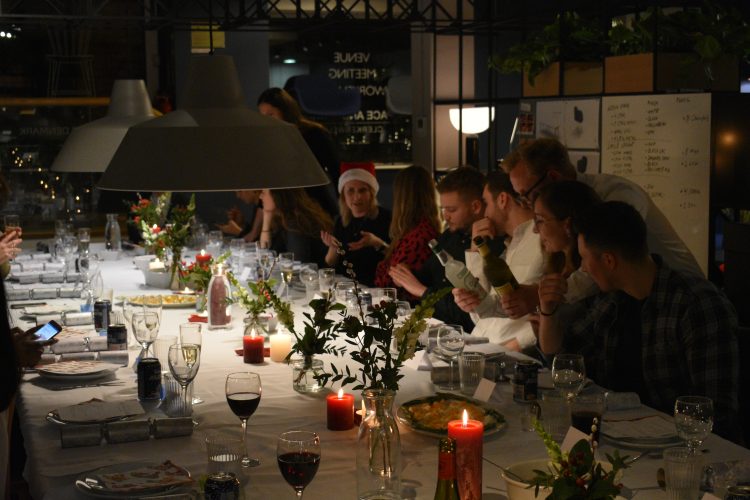 4. Akvavit / Snaps
Snaps is a must at Christmas, the word (in the same as many other languages) means "water of life", but to many first timers, it's pretty breath-taking stuff with a 38% alcohol content and lingering taste of caraway. After a well-known drikkeviser (drinking song), the cooled shot is poured down the throat and everyone looks suspiciously at each other to ensure all enjoyed it. Skål!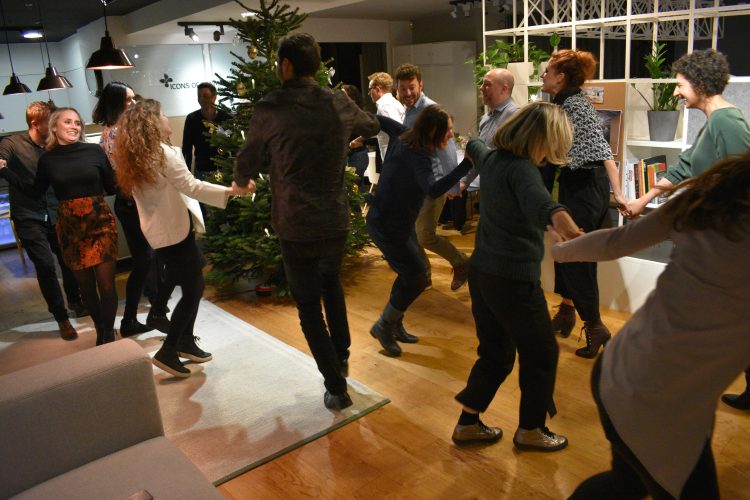 5. Dance around the Christmas tree
We're unsure as to where this tradition originated, was it 'fir' good luck (terrible Christmas cracker joke) In a nutshell, family members work off their big lunch by joining hands around the tree and dancing in circles (see video). Carols are sung while family members try to avoid being set on fire by the various Christmas candles and other obstacles Krampus seems to have laid upon the floor (Lego anyone?) 


Hope you've enjoyed reading and a very merry Christmas to you!