In February at our first attendance of Stockholm Furniture Fair we asked the question 'How is Work?'. What we didn't know at the time was that this question would be more important than ever in 2020. So, How has work been for us? Our answer is that with great challenges come innovation, flexibility and perseverance.
We take a look back at the year that was 2020, and while it has been challenging, Icons certainly does have some great achievements to look back on.
Stockholm Furniture Fair 2020
Looking back at February this year, we attended the Stockholm Furniture Fair. We asked our audience 'How is work?', prompting them to think about how work, works for them. With the average British person spending 3,507 days at work throughout their life, we wanted to know how our clients experience work and in turn how we can improve it for them.
To do this, we asked our audience to engage with our collection which has been created to support the modern workplace and the various activities in which we participate.
The workplace is where we learn, focus and collaborate but, good or bad, many factors determine how much we enjoy our work. With this in mind, we created a collection that contributes to our enjoyment by offering comfortable, supportive and functional furniture which doesn't compromise on style or the principles of Danish design.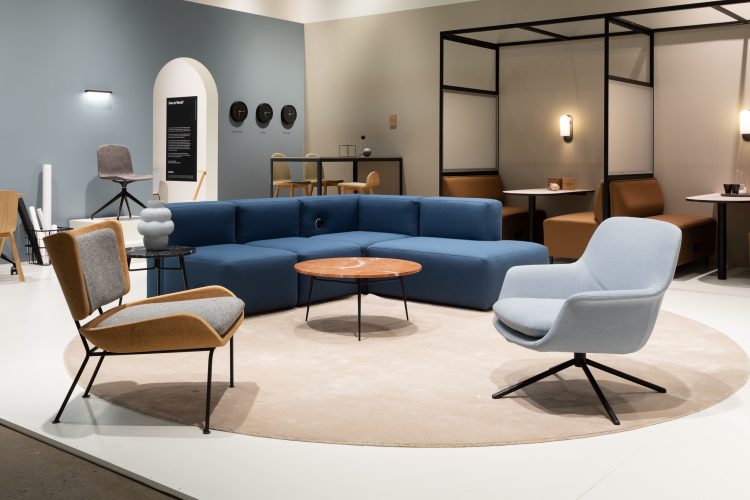 The Crossover: Where function meets comfort.
As part of our exhibition in Stockholm, a significant milestone for Icons was the introduction of Crossover to the international market. Conceptualised by Hans Thyge & Co it is specifically designed to bring a solution to a common interiors challenge – a product that combines the functional aspects of a task chair and the aesthetics of a meeting chair. The end result is a supportive all-day chair suitable for the spectrum of work activities.
Throughout the design process, we collaborated with FIRA International to ensure the Crossover rigorously met the needs of comfort and functionality for all-day use.
"The Crossover chairs have been designed to bridge the divide between a general office work chair and a meeting room chair. They fulfill their purpose well to be used occasionally but also for extended time periods, for example when working in a shared workspace or meeting room. Having used the Young Iconic Crossover chair at home during the first UK lockdown, I found it to be very comfortable with just the right amount of support."
–  A testimonial from Claire Clark, FIRA's Head of Ergonomics.
From our work with leading workplace interior designers and global clients, we have seen how seating needs to satisfy four elements for any user: flexibility, mobility, longevity, and comfort – all in a form that is pleasing to the eye. For us, the Crossover. The Crossover tells a story of collaboration between product designer, manufacturer and client by solving a common challenge encountered many times before.
Cultivating connection through the workplace
This year proved that the predicted trends of workplace design would be accelerated, confirming that the office would remain relevant, just in a different way. The missed human connections prompted us all to think about the office as a place to reconnect, reset and rejuvenate ideas rather than as set place of work.
Employees, while it has been proven that remote working can work, eventually need to be together to collaborate successfully, build company culture and gain mentorship from fellow and senior colleagues. Whether it be as a co-working space, a dedicated office or in Icons case our showroom, employees should feel encouraged to return to their workspace, to seek out meaningful relationships with colleagues to foster creativity and socialisation.
Jesper Jensen, Icons owner suggests:
"If we look back 10, 20 years I would say the majority of office space was dedicated to desks and workstations with maybe 10% dedicated to social spaces or loose furniture. I think very soon we will see a 50/50 split between desking and social spaces with only a small area of the office allocated to dedicated personal space. 
What I find exciting about this situation, is that Covid-19 is forcing businesses to assess what is relevant in their office. It has been proven that a large majority of the workforce can quite easily work remotely. This doesn't mean that the office is dead, for me it means that an office will now be used as a meeting place.'
Sky Wood announced winner of the German Design Award 2021
In September, The Sky Wood chair was awarded the German Design Council award for Furniture Design. Designed by Mia Lagerman, the Sky Wood was launched in May 2019 and since then has evolved from a beautifully designed stackable wooden chair to a family of chairs all with distinct bases and a range of upholstered finishes.
Icons achieves ISO certification
We are proud to say that we are now an ISO certified business. Achieving ISO 14001 for environmental processes and ISO 9001 for our quality management processes. With this certification we are dedicated as an organisation to continually assess all aspects of our business through a quality and sustainability lens. We will do this by constantly looking at ways of improving standards across the board and continuing to produce high-quality furniture while creating a more sustainable future for everyone.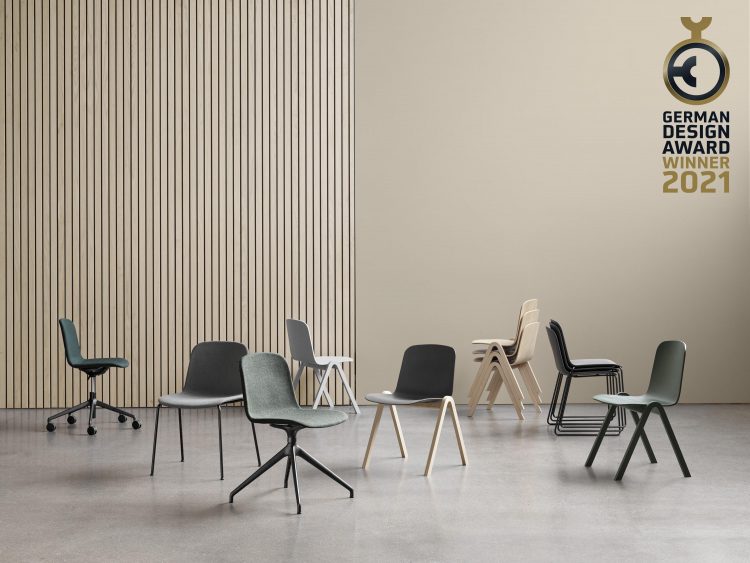 Reinvesting in the local economy
Icons remains committed to investing in our production in Denmark. This year our upholstery production capacity has doubled in size, as well as now including a carpentry workshop. Not only does this increase our own capabilities, it also contributes to reviving the local furniture-making industry. Where many businesses are moving their production further away from the source, Icons is proud to be investing in the historic industry with innovative new ways of manufacturing while still being true to the values of Danish craftsmanship.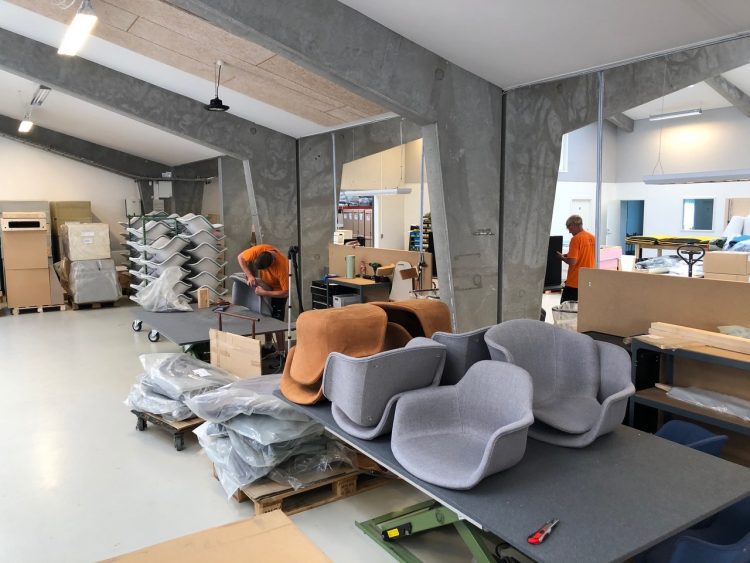 Welcoming in 2021
For most of us, the end of 2020 is a welcome thought. The lessons we have learnt from the past 12 months have been thought-provoking, challenging and for Icons we would also like to say rewarding. Spread across Denmark and London, we are proud of our team and their ability to persevere through unprecedented times. We very much are looking forward to bringing in the new year of 2021 and building on an incredible base of support from both our colleagues and loyal clients – without you we wouldn't be the same!