2 London Square, Guildford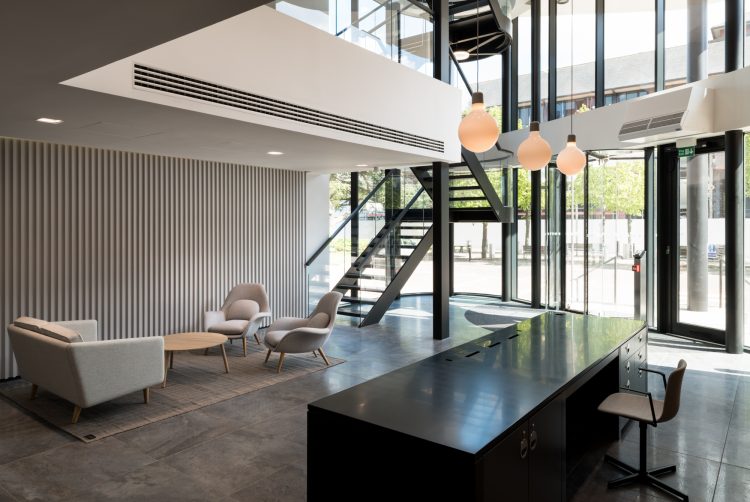 Design Consultant Kristina Haslund worked closely with Campbell Architects who transformed this existing 1970's build into a modern CATA office development (55,000 sq ft).
Their architectural interventions included dormer roof extensions to form additional usable office accommodation and a curved glass 'feature bay' to provide a dramatic double height reception space and additional meeting rooms at upper levels.  The brief was for both ground floor and mezzanine reception and break out areas to blend together while using a selection of different design elements.  Kristina worked on the concept with Campbell Architects to play on shapes, reflecting  the architectural qualities of the building. The Swoon Chair and Tembo Chair's curves working with the classic style of the No. 1 Sofa, therefore working with three designs from the 1950s to now. Fabula Rugs were added to the scheme to create a soft work place environment also contrasting with the harder architectural features of the building.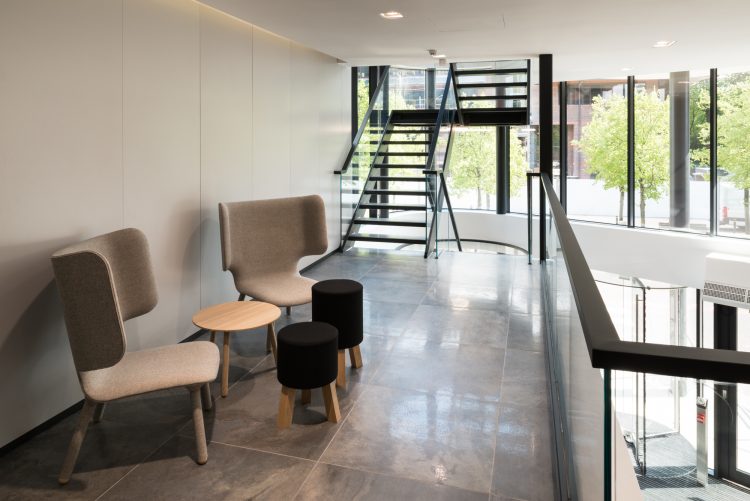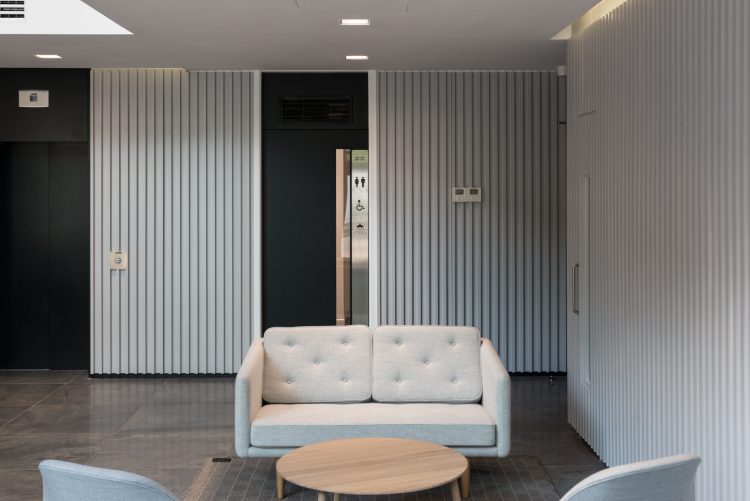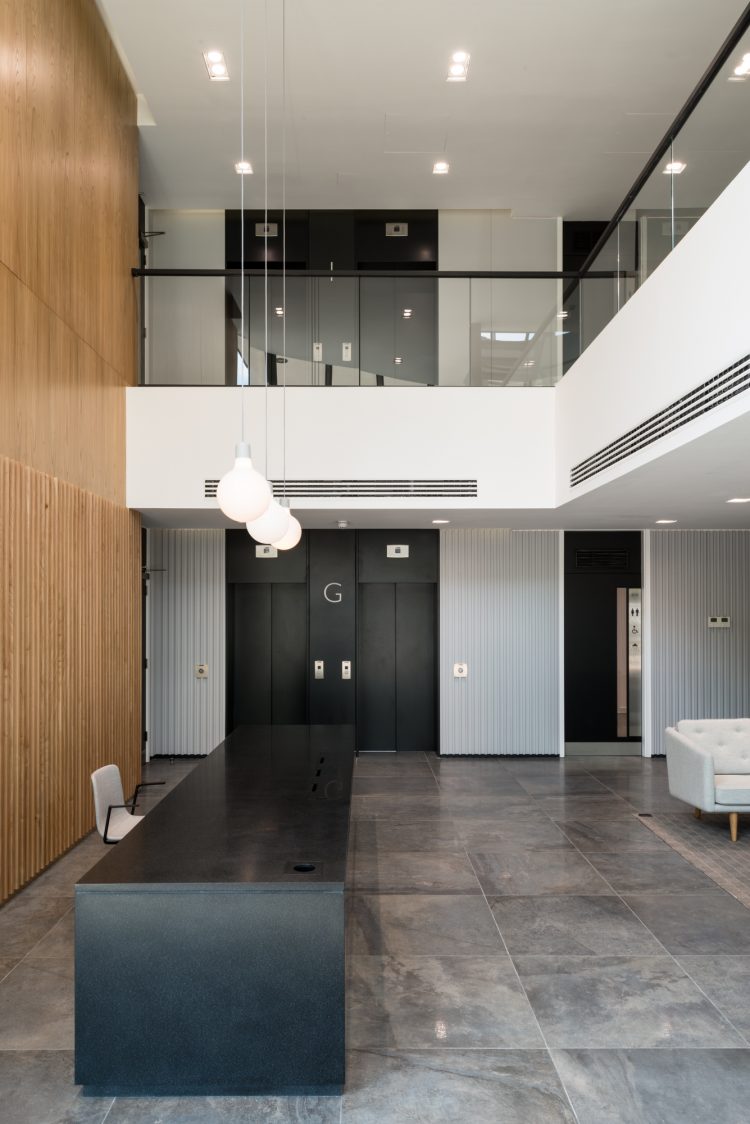 Products used in this project